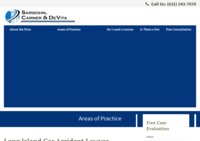 ---
Plevin & Gallucci has experienced Ohio attorneys addressing cases involving medical malpractice, product liability, workers' compensation, nursing home abuse, disability benefits, and personal injury cases. It was founded in 1971, and since then, they have continuously worked on each and every case with dedication. They comprehensively review your case to ensure that they will have a unique and customized approach, whether it is a straight forward or difficult case. If you want passionate and knowledgeable lawyers to fight for your case, Plevin & Gallucci is here to help. They always make sure that their clients are fairly treated and compensated – proven by their reputation for getting results. Plevin & Gallucci has offices located in Cleveland, Columbus, and Waverly. Call them today at 1-855-4-PLEVIN
---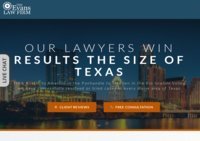 The Evans Law Firm has a proven track record of success since the firm was founded in September 2011 by Chip Evans. They have all the resources and competent staff to handle any case no matter how complicated or financially difficult. They are also focused on helping individuals, not corporations. Most of the cases The Evans Law Firm handled were resolved in settlements, saving their clients from stressful courtroom proceedings. The founder, Chip Evans, is a member of the State Bar of Texas, the Texas Trial Lawyers Association, the Capital Area Trial Lawyers Association, and the Austin Bar Association. The Evans Law Firm offers convenient legal assistance across Texas, including Austin. If you are looking for a personal injury lawyer, you can call them at (855) 414-1012 to schedule an appointment.
---
If you have become a victim of negligent driving in Clearwater, the team at Catania and Catania is standing by to take your case, defend your rights, and help you pursue financial compensation for your damages.
---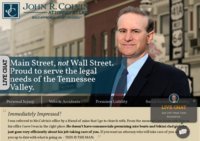 John R. Colvin started his law office in 2001. Since then, he has been serving the legal needs of victims residing in the Tennessee Valley. His expertise is focused on individuals facing the hardships caused by someone else's negligence, as well as for families enduring the pain of losing a loved one. John R. Colvin's primarily handles personal injury, wrongful death, premise liability and social security disability. His dedicated legal assistants are trained to handle clients with competence, sensitivity and dignity. Speak with John by calling his toll-free hotline at (877) 359-7916 or you can visit his website to speak with a chat representative.
---
If you are considering filing a personal injury lawsuit due to someone else's negligence, whether it is a workplace accident, brain and head injury, wrongful death or vehicular accident, The Law Offices of James C. DeZao, PA is the law firm that you can trust. They have been defending victims in New Jersey for over 25 years. Their lawyers ensure that your case will be treated with a unique approach and they will aggressively fight to ensure that you recover damages. The law firm operates on a contingency fee basis. Because of this, you can seek legal advice for free, until you have received your settlement. Because of their outstanding track record, they are a member of the Top 100 Association of American Trial Lawyers. Let the reputable lawyers of The Law Offices of James C. Dezao, PA understand your situation through a free confidential phone consultation. Call them at 1-833-JIMHELPS today.
---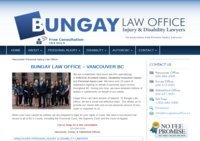 Bungay Law Office is a Vancouver-based law firm that has been providing personal injury legal assistance for almost 2 decades. They specialize in motor vehicle accidents and slip and fall injuries. They have a small and dedicated team so you are guaranteed a personal approach as you go through the settlement procedures. The law firm has been fighting for their clients at all levels of Court in British Columbia, including the Provincial Court, Supreme Court, and the BC Court of Appeal. You won't be charged unless you have won the case. The firm charges a small percentage from your claim so you won't have to think about their legal fees during your case. Call Bungay Law Office's toll-free number at 1-855-684-4300 or visit their website to speak with one of their legal representatives via chat.
---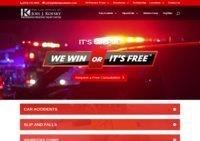 In Philadelphia, over the past twenty years, the attorneys at the Law Offices of Joel J. Kofsky have assisted individuals who have been hurt in all kinds of accidents. Our attorneys have worked relentlessly to resolve these injured victims claims and help them receive the compensation they deserve. Over the years, our experienced Philadelphia accident lawyers have successfully collected millions of dollars for our clients, and in several cases won six figure settlements for our clients. Our firm has never represented an insurance company or a large corporation, because our attorneys work exclusively on behalf of accident victims to help them with their claims. We are committed to working alongside individuals and to help them with their personal injury claims and to ensure that they receive enough financial compensation to cover their medical bills, property damage, and other expenses.
---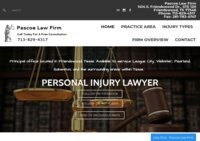 Pascoe Law Firm helps injury victims and their families who have been injured in car and truck accidents.
---
Van Sant Law, LLC has experienced Atlanta personal injury lawyers who are confident that their knowledge of the law will help you win your case. If you have suffered from a personal injury and it has caused you physical, mental and emotional damages, let the firm help you get the right compensation that you deserve. You may not turn back time but you can be guaranteed to have a better future, in spite of the mishap other people have caused you. David M. Van Sant, owner of the law firm, has worked with an insurance company. His experience has equipped him with the knowledge on how these companies think and operate. He's always a step ahead so as to guarantee that your case has been properly prepared, no matter what your insurance company throws at you. Van Sant Law has achieved numerous awards and accolades, which include a 10.0 "Superb" rating on Avvo™, Super Lawyers Rising Stars, National Trial Lawyers Association Top 40 Under 40. Speak with David about your case by calling 855.GA.INJURY or 404.991.5950 today.
---
Julie Butcher has been providing personalized service and representation since 2003. With over 2 decades of experience, she has successfully helped victims win cases across Kentucky, from Mt. Sterling to Harrodsburg and many places in between. Julie Butcher handles numerous personal injury cases, including brain, neck and spine injury, premises liability, inadequate security and wrongful death. She will also look at your insurance claims to ensure that the company will not trick you and give you the compensation that you deserve. Call Julie for a free consultation at 1.866.77.JULIE today for all your legal concerns.
---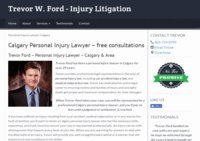 Trevor W. Ford has been serving Calgary as a personal injury lawyer for almost 3 decades. He is known for his legal representation in areas such as car accidents, medical malpractice and wrongful death. His commitment to helping victims has resulted in millions of successful claims and settlements. This Calgary personal injury lawyer has established a trustworthy reputation. If you have been involved in an accident, wait no further as Alberta law requires proceedings to commence within two years. Let Trevor help you better recover while he aggressively prepares all aspects of your case. He values the client-lawyer relationship so he ensures you have frequent, open and transparent communication. If you are located in Calgary and you have recently faced an accident due to other people's negligence, seek a free consultation with Trevor by calling (403) 719-0799.
---
Pascoe Law Firm helps personal injury victims who were injured in a car accident, truck accident, 18 wheeler accidents, or motorcycle accidents.
---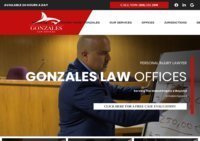 Personal Injury Lawyer in San Bernardino County.
---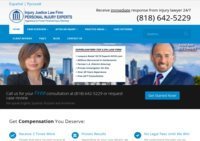 Our seasoned attorneys with top credentials have established a reputation as trustworthy, tenacious and skilled advocates for their clients, and are redefining the practice of personal injury. We are a boutique law firm where our mission is to restore justice by getting our clients the maximum compensation for their injuries.
---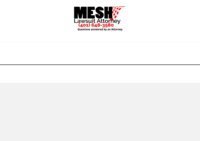 We are reviewing potential cases of defective hernia mesh, made of non-absorbable polypropylene that may have caused injuries, including: Ethicon Physiomesh™ Atrium C-QUR Composix® Kugel® mesh patches (manufactured by C.R. Bard subsidiary Davol) All C.R. Bard mesh patches made of Marlex polypropylene
---
Los Angeles Accident Law Center provides news, resources, and information for anyone who has been injured in an accident due to someone else's negligence in Los Angeles. We update the site on a regular basis.
---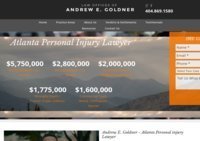 The law Offices of Andrew E. Goldner is committed to handling serious injury and wrongful death cases caused by tractor-trailer and auto collisions, daycare negligence and child injury, and premises assault. With his years of experience and competence, he has successfully recovered $30,000,000 million for his clients. Attorney Andrew E. Goldner received his undergraduate degree, with honors, from the University of Virginia and his law degree, with honors, from the University of Georgia. He was one of the top law students and his knowledge has helped him become one of the most recognized lawyers in Georgia today. For your legal concerns, contact Andrew at 404.869.1580.
---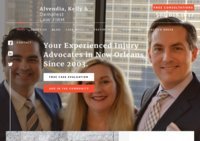 AKD Law, Alvendia, Kelly, & Demarest, has succeeded in recovering tens of millions of dollars for their clients in landmark individual personal injury and class action cases. AKD Law consistently provides personalized, compassionate service to their clients while aggressively pursuing just compensation for damages.
---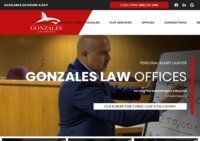 Personal Injury Lawyers in San Bernardino County
---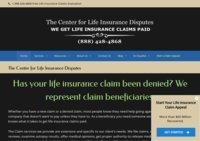 The Center for Life Insurance Disputes provides assistance and representation for people who have denied or delayed insurance claims. The company specializes in refunds and returns from life insurance disputes.
---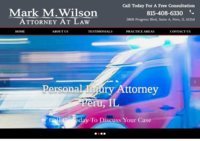 Mark Wilson has been providing decades of professional legal counsel to the Peru IL area in the practice of Personal Injury.
---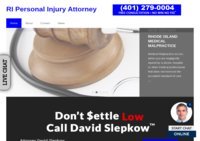 David Slepkow's website, offering information on personal injury claims which include insured and uninsured vehicle accidents, wrongful death, work injuries, medical malpractice, assault, disability, and similar cases.
---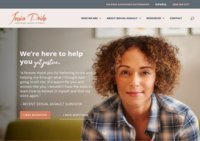 The Pride Law Firm are premiere sexual assault attorneys helping survivors everywhere get the justice they deserve. Contact us today.
---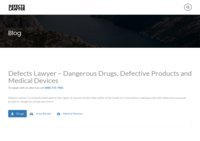 Rhode Island personal injury attorney provides legal assistance for victims of automobile, bike, and pedestrian accidents.
---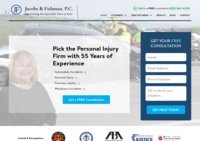 At Jacobs & Fishman, P.C., our attorneys have more than 80 years of combined experience in personal injury law in the Philadelphia and western suburbs, including Conshohocken.
---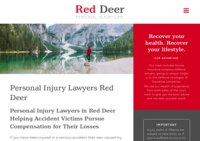 ---