---
LA Jewish Lawyer is a network of top Attorneys in Los Angeles California. As you well know, sometimes life has its unpleasant moments, and in many cases the drama and tragedy could have been prevented, but for the negligent or even intentional acts of another person.
LA Jewish Lawyer offers you access to the Best Lawyers in Los Angeles, to ensure that your rights are being exercised and to get you compensation when it is deserved. You need to be well-represented, and our lawyers are tenacious and aggressive when it comes to using the law to help you.For access to that knowledge, experience and the best lawyer service, simply call (855) 977-1212 for a FREE Consultation Lawyer and one of our network's LA Jewish Attorneys in Los Angeles will tell you right away whether you have a good legal case.
But that's not all, our lawyers also work with a wide variety of litigation matters, so if you think you have a case, and need skill and experience on your side, just call us. LA Jewish Lawyer is here to help you. Our network directory of lawyers is ready for your calls and emails. Pick up the phone and or send us an email and we will do our best to "kosher" things out.
Accident Injury Attorney Los Angeles
Personal Injury Lawyer Los Angeles
Slip and Fall Lawyers Los Angeles
Employment Lawyer in Los Angeles
Workers Compensation Lawyer
Criminal Defense Attorney in Los Angeles
Family Law Attorney Los Angeles
DUI Attorney in Los Angeles
Collections Lawyer in Los Angeles
Enforcement of Judgments Attorney
Child Custody Lawyer Los Angeles
Tax Attorney in Los Angeles
---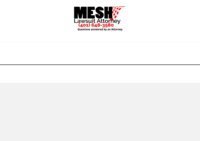 We are reviewing potential cases of defective hernia mesh, made of non-absorbable polypropylene that may have caused injuries, including:
Ethicon Physiomesh™
Atrium C-QUR
Composix® Kugel® mesh patches (manufactured by C.R. Bard subsidiary Davol)
All C.R. Bard mesh patches made of Marlex polypropylene
---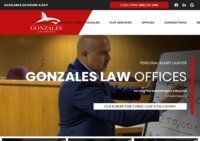 Personal Injury Lawyers in San Bernardino County
---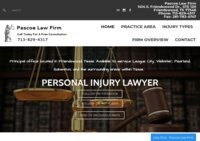 Pascoe Law Firm helps injury victims and their families who have been injured in car and truck accidents.
---
Pascoe Law Firm helps personal injury victims who were injured in a car accident, truck accident, 18 wheeler accidents, or motorcycle accidents.
---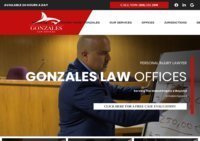 Personal Injury Lawyer in San Bernardino County.
---
Julie Butcher has been providing personalized service and representation since 2003. With over 2 decades of experience, she has successfully helped victims win cases across Kentucky.
---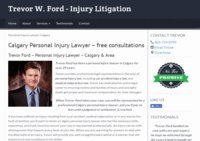 ---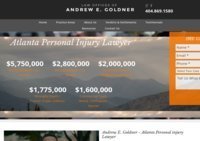 The law Offices of Andrew E. Goldner is committed to handling serious injury and wrongful death cases caused by tractor-trailer and auto collisions, daycare negligence and child injury, and premises assault.
---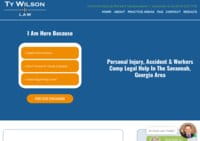 At Ty Wilson Law, we are dedicated to educating Savannah, Georgia residents on best practices when dealing with personal injury claims and workers' compensation claims.
---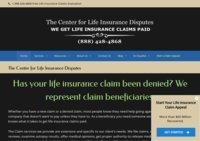 The Center for Life Insurance Disputes provides assistance and representation for people who have denied or delayed insurance claims. The company specializes in refunds and returns from life insurance disputes.
---
Los Angeles Accident Law Center provides news, resources, and information for anyone who has been injured in an accident due to someone else's negligence in Los Angeles. We update the site on a regular basis.
---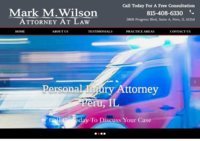 Mark Wilson has been providing decades of professional legal counsel to the Peru IL area in the practice of Personal Injury.
---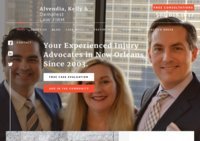 AKD Law, Alvendia, Kelly, & Demarest, has succeeded in recovering tens of millions of dollars for their clients in landmark individual personal injury and class action cases. AKD Law consistently provides personalized, compassionate service to their clients while aggressively pursuing just compensation for damages.
---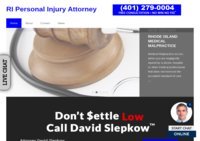 David Slepkow offers information on personal injury claims which include insured and uninsured vehicle accidents, wrongful death, work injuries, medical malpractice, assault, disability, and similar cases.
---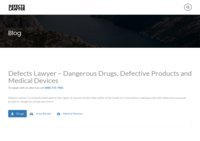 Rhode Island personal injury attorney provides legal assistance for victims of automobile, bike, and pedestrian accidents.
---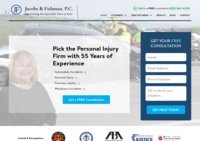 At Jacobs & Fishman, P.C., our attorneys have more than 80 years of combined experience in personal injury law in the Philadelphia and western suburbs, including Conshohocken.
---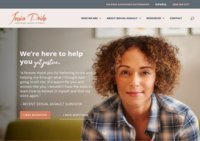 The Pride Law Firm are premiere sexual assault attorneys helping survivors everywhere get the justice they deserve. Contact us today.
---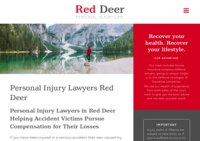 ---