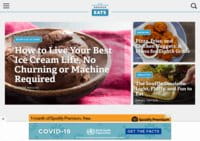 This award-winning cooking blog, founded in 2006 by author and journalist Ed Levine has garnered a vigorous and well-deserved following over the years. Serious Eats puts its focus on recipes, each one tested multiple times to ensure those that follow serve up deliciousness in their own kitchens.
Staffed with a team that has served for publications that include Saveur, Food & Wine, The New York Times, and America's Test Kitchen with restaurant and culinary school backgrounds, the mouth-watering meals you'll find here are the culmination of experience. Discover how to use exotic ingredients, learn new cooking methods and about food science, and take your culinary skills to the next level.
---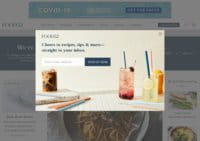 For 10 years, Food52 has evolved from a simple cooking community started by Amanda and Merrill to so much more. It is here that cooks would congregate online to share recipes and support as well as talk about food. To date, this cooking blog features thousands of recipes submitted by the Food52 community, each cooked by the editors in test kitchens.
This James Beard award-winning cooking club of sorts is all over social media with millions of followers on Instagram. Part of the blog's evolution was the launch of a shop that curates products for the kitchen, home goods, and crafts to bring the joyful living into every room of your home, especially your kitchen.
---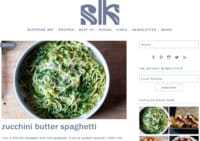 Smitten Kitchen is the creation of food blogger Deb Perelman who creates her recipes and content from her tiny kitchen in New York City. Her cooking blog feels more like a best friend that teaches you how to make comfort food from scratch, no matter the size of your kitchen.
Complete with tutorials that show you how while staying away from fussy and pretentious ingredients, this website makes cooking accessible to all types of home cooks. Sort through recipes with ease to find everything you need, even gluten-free. Plus, fun categories like "Put An Egg On It" and "Surprise Me" give this food blog even more of a personal touch.
---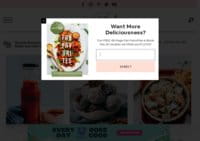 The Minimalist Baker is a cooking blog that keeps recipes simple for everyone. With meals that have 10 ingredients or less, one-bowl recipes, or dinners that take 30 minutes or less to prepare, it takes a minimalist approach to food preparation with delicious results.
Lauded for being an approachable place for family recipes for all meals and desserts, there is a focus on plant-based options. No fancy ingredients, lengthy recipes, or expensive kitchen gadgets are required. It's the essential food blog to start with for both beginner and experienced cooks who need new inspiration for healthy and easy meals.
---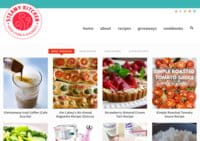 Jaden from the Steamy Kitchen brings her TV chef experience to the food blogging world. With a massive Instagram and social media presence, she has some unique ways to help people get more comfortable in the kitchen.
Microwave recipes make it easy to cook for newbies while her reverse meal planning helps everyone use what they have in their kitchens to minimize waste in food and expense. The result is a cooking blog that puts a focus on healthy meals that are approachable and easy to make. Recipes are indexed so that you can find what you're looking for with an extensive Asian section plus how to use your leftovers in new ways.
---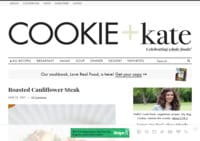 For those obsessed with food, join Cookie and Kate for recipes that are easily organized for everyone to access. Kate and her dog, Cookie, live in Kansas City and focus on this food blog as a full-time deal. If Kate's food photography doesn't reel you in, her approachable recipes will.
You'll find food recipes for each meal and can even search by diet for gluten-free, vegan, vegetarian, and more. Everything is focused on nutrition and health while making meals delicious and fun. With real and sustainable food plus recipes that are versatile to adjust to your needs, this food blogger and cookbook author is one to follow.
---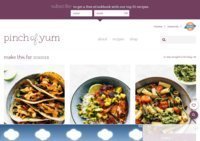 Fresh, flavorful and healthy recipes that are easy to prepare. Shared to you by a mom who's dedicated herself to creating approachable and exciting recipes. Whether you're cooking for yourself, your family, or friends, you can always find what you're looking for here.
---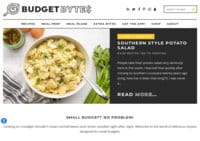 Food blogger Beth of Budget Bytes shows you how to make delicious recipes for every meal while upholding a budget. From her location in Nashville, TN, she was once a microbiologist. As someone that loves problem-solving and creating, starting a cooking blog was a natural move for her.
Her food recipes came about from tracking her food costs to see where she got the most value. After realizing there were so many others engaging with each post, she put more into her cooking blog so that those with little to spend would see how they could make real meals rather than ramen noodles. From a food and budget hobby to a mission to help others, Beth's blog is great for any cook that needs to spend less while filling up their stomach.
---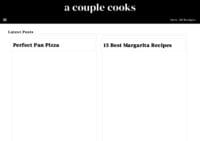 Behind A Couple Cooks, you'll find award-winning food bloggers Sonja and Alex Overhiser. This couple inspires those that never cooked into delving into home cooking with mostly plant-based foods. From their home in Indianapolis, IN, they share cooking a section on how-to plus easy-to-navigate features to find recipes you'll love.
While vegetarian and vegan recipes are a prime focus on this cooking blog, even meat-eaters will find plenty to cook. Recipes are arranged in sections for dietary concerns as well allowing gluten-free home chefs as well as others the ease of finding what they need to make a delicious and nutritious meal in their own kitchen.
---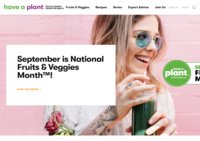 Have A Plant is more than just a blog about fruits and veggies. This blog gives you more reasons to adopt a plant-based diet or simply eat fruits and vegetables more often.
---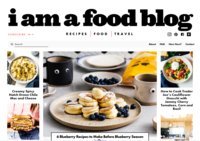 From easy Keto-friendly Beef and Broccoli Stir Fry to Mini Beef Wellingtons, this husband and wife team covers both effortless and diverse recipes. They also have travel and food guides from different parts of the world.
---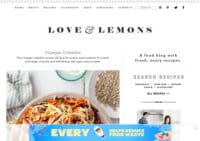 Jeanine is the food blogger behind Love and Lemons cooking blog. The recipes here focus on seasonal produce, a great way for all home cooks to discover how to try cooking with something new or with a new preparation method. Vegetarian recipes are plentiful on this website with cookbooks you can also get to.
While the focus of these food recipes is more on health, there are desserts and other indulgences to round things out in the name of balance. This blog also has a shop section to make it easy to find quality kitchen tools and gadgets to make these delicious meals.
---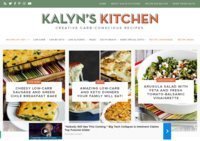 Kalyn started her home-cooking blog in 2005 after she'd lost over 40 pounds. She continues to share creative and easy-to-prepare healthy, carb-conscious recipes for people who want to limit carbs in their diet.
---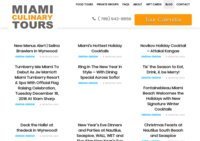 Miami Food Tours offers you the chance to learn about the best restaurants in Miami and get a taste of them too. You can join one of the many tours helmed by local Miami Food Critics or learn how to make some of your favorite recipes for the foods beloved by native Miamians and visitors alike.
Get intimately acquainted with Miami's food scene through an award-winning team of guides. They will show you the flavors of The Magic City through its colorful tapestry of cuisines and fiery culture that is unique to Miami. The food blog recipes will ensure you get your fix of Miami cuisine any time the craving strikes.
---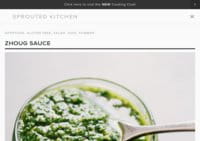 At the Sprouted Kitchen food blog, Sara is the brains behind the recipes while her husband Hugh is the photographer. Well-versed in meal-planning recipes and writing cookbooks, the cooking you'll find here focuses on Mediterranean-style eating with healthy and natural foods front and center.
Recipes are indexed to allow searching by meal, season, or dietary concern like gluten-free. It's the ideal cooking blog to visit daily for those that want to eat healthier and find new ways of getting nutritious meals without suffering from blandness. For parents, there's even a section on feeding babies with healthy and nourishing recipes kids will love.
---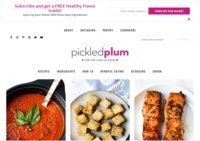 Over 600 Asian influenced recipes that are easy to make with a focus on health. Includes nutritional labels, cooking videos, and step-by-step recipe photos.
---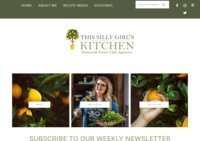 Find delicious and healthy recipes that are home cook tested and chef-approved. From mouth-watering appetizers to satisfying baked goods, This Silly Girl's Life offers tips and tricks on how to cook the ultimate comfort food for every season.
---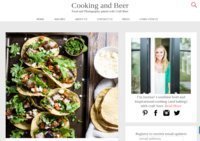 What better way to explore new food and beer than to pair them together. This blog shares exciting favorite ideas and recipes for all to enjoy. Explore new recipes and better craft beer options.
---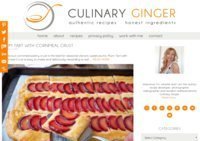 Authentic recipes using honest ingredients brought to you by the resident redhead of Culinary Ginger. Janette uses only the freshest ingredients. From Herbed Pickled Red Onion to Charred Edamame, you'll find recipes here that are healthy and exciting.
---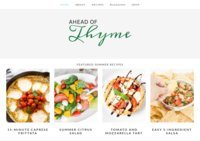 Find quick and easy, seasonal recipes for the everyday home chef. Find a good selection of meaty dishes and vegetarian recipes on this blog. Browse this site and make something yummy for dinner tonight.
---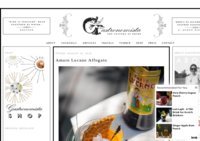 The culture of cocktails is the heart of this blog. It's the perfect spot for hunting delicious treasures of decadent cocktail recipes. This award-winning blog also offers you enjoyable and exciting travel stories, still life paintings, and foodie art.
---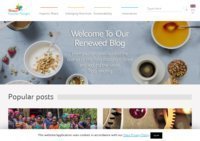 Know what life looks like behind the scenes in the food industry with this insightful blog. Food For Thought will take you on a journey that's both fun and educational. Learn how coffee is grown, where chocolate comes from, and a lot more.
---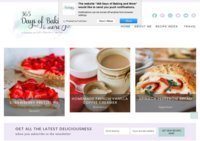 I'm Lynne and my goal is to excite you with food, move you into the kitchen if you aren't already there, and have FUN!!
---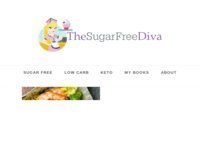 Reformed sugar addict's kitchen recommendations and sugar-free recipes for meals and desserts, including low carb, air fried, gluten-free, and vegan food options.
---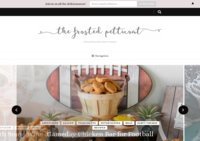 Food and drinks with a dash of whimsy! Join Sam, the mastermind behind The Frosted Petticoat, as she explores the world of high-end food and drinks... while having a bit of fun. A firm believer that quality and merriment should go hand-in-hand, she'll highlight the magic inherent in everything from immaculate cocktails to new foodie products. And with a knack for putting whimsical twists on classic recipes, there's no end to the deliciousness. So grab a fork and get ready to dig in!
---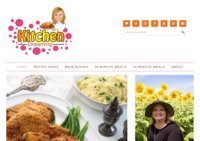 Find easy, family-friendly recipes that anyone can make. Specializing in quick and easy recipes perfect for today's hectic lifestyles. Authentic and flavorful dishes that are ready in just 30-minutes or less.
---
Find all sorts of tasty recipes to make for your family. Aside from main courses, sides, and desserts, the blog also provides you with tips, tricks, and helpful hints to help you manage your home.
---
From breakfast, lunch to dinner, this food, and travel blog has gluten-free recipes that will make one's life easier. Created by Becky Excell, the award-winning food blogger from London.
---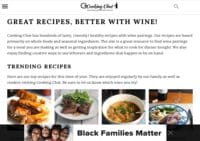 Great recipes, better with wine! Cooking Chat has hundreds of tasty, (mostly) healthy recipes with wine pairings. Our recipes are based primarily on whole foods and seasonal ingredients. The site is a great resource to find wine pairings for a meal you are making as well as getting inspiration for what to cook for dinner tonight. We also enjoy finding creative ways to use leftovers and ingredients that happen to be on hand.
---
A Newlywed's Adventures in Culinary Bliss. Delicious comfort food that is simple and easy to prepare for anyone who loves to cook, bake and eat. This blog specializes in anything with pepper jack cheese and/or bacon as well as Mexican and Italian dishes.
---