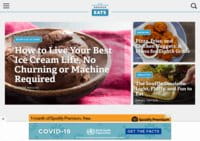 ---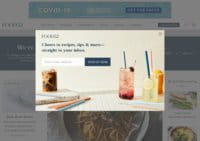 ---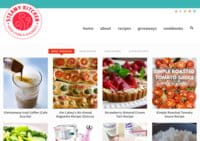 ---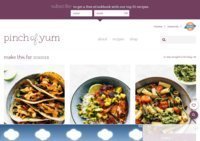 Fresh, flavorful and healthy recipes that are easy to prepare. Shared to you by a mom who's dedicated herself to creating approachable and exciting recipes. Whether you're cooking for yourself, your family, or friends, you can always find what you're looking for here.
---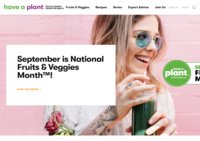 Have A Plant is more than just a blog about fruits and veggies. This blog gives you more reasons to adopt a plant-based diet or simply eat fruits and vegetables more often.
---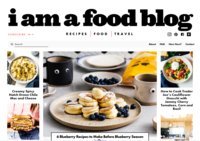 From easy Keto-friendly Beef and Broccoli Stir Fry to Mini Beef Wellingtons, this husband and wife team covers both effortless and diverse recipes. They also have travel and food guides from different parts of the world.
---
Explore restaurants that provide a treat for the eyes as well as the taste buds. Hand-picked deals and exclusive menus at iconic restaurants. The blog features a list of The World's 50 Best Restaurants. Read reviews and recommendations.
---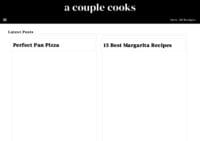 ---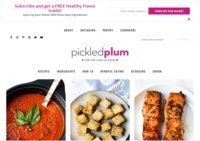 Over 600 Asian influenced recipes that are easy to make with a focus on health. Includes nutritional labels, cooking videos and step by step recipe photos.
---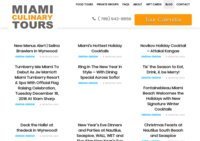 Miami food critic takes you to a food tour of the historic neighborhoods of south Florida
---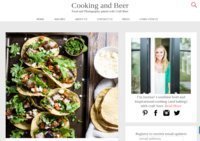 What better way to explore new food and beer than to pair them together. This blog shares exciting favorite ideas and recipes for all to enjoy. Explore new recipes and better craft beer options.
---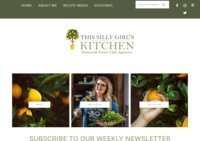 Find delicious and healthy recipes that are home cook tested and chef-approved. From mouth-watering appetizers to satisfying baked goods, This Silly Girl's Life offers tips and tricks on how to cook the ultimate comfort food for every season.
---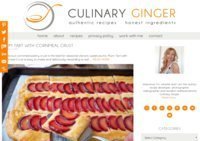 Authentic recipes using honest ingredients brought to you by the resident redhead of Culinary Ginger. Janette uses only the freshest ingredients. From Herbed Pickled Red Onion to Charred Edamame, you'll find recipes here that are healthy and exciting.
---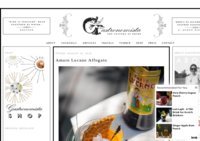 The culture of cocktails is the heart of this blog. It's the perfect spot for hunting delicious treasures of decadent cocktail recipes. This award-winning blog also offers you enjoyable and exciting travel stories, still life paintings, and foodie art.
---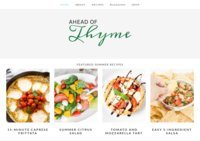 Find quick and easy, seasonal recipes for the everyday home chef. Find a good selection of meaty dishes and vegetarian recipes on this blog. Browse this site and make something yummy for dinner tonight.
---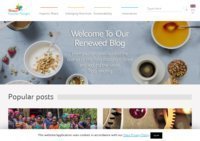 Know what life looks like behind the scenes in the food industry with this insightful blog. Food For Thought will take you on a journey that's both fun and educational. Learn how coffee is grown, where chocolate comes from and a lot more.
---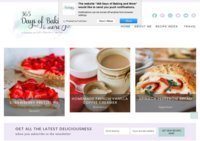 I'm Lynne and my goal is to excite you with food, move you into the kitchen if you aren't already there and to have FUN!!
---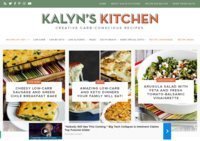 Kalyn started her home-cooking blog in 2005 after she'd lost over 40 pounds. She continues to share creative and easy to prepare healthy, carb-conscious recipes for people who want to limit carbs in their diet.
---
This online cookbook is known for its delicious, classic Italian dishes. Educational and entertaining, featuring recipes from different regions of Rome and Naples as well as background and techniques for making authentic Italian food.
---
Everyday cooking is made easier by Swanky Recipes! Inspired by Louisiana culture and cuisine, this blog is filled with all things fresh and fancy. Filled with ideas for meals throughout the day, the site features an array of recipes for everyone. The recipe index contains a roundup of appetizers, instant pot ideas, popular dishes, and beverages to please family and friends. Swanky Recipes is the way to go when looking for a healthy dish offering, a reinvented classic, or something unique for a special occasion.
---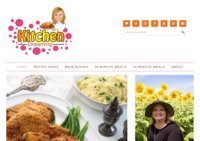 Find easy, family-friendly recipes that anyone can make. Specializing in quick and easy recipes perfect for today's hectic lifestyles. Authentic and flavorful dishes that are ready in just 30-minutes or less.
---
Delicious and nutritious meal options for individuals and families. From the Mediterranean, Gluten and Gluten-Free Diet to 20-Minute Workouts for Seniors, this blog has tips and info on how to prepare healthy meals and enjoy a healthy life.
---
Find all sorts of tasty recipes to make for your family. Aside from main courses, sides, and desserts, the blog also provides you with tips, tricks, and helpful hints to help you manage your home.
---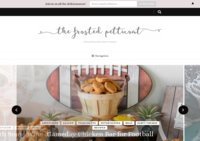 Food and drinks with a dash of whimsy! Join Sam, the mastermind behind The Frosted Petticoat, as she explores the world of high-end food and drink... while having a bit of fun. A firm believer that quality and merriment should go hand-in-hand, she'll highlight the magic inherent in everything from immaculate cocktails to new foodie products. And with a knack for putting whimsical twists on classic recipes, there's no end to the deliciousness. So grab a fork and get ready to dig in!
---
A Newlywed's Adventures in Culinary Bliss. Delicious comfort food that is simple and easy to prepare for anyone who loves to cook, bake and eat. This blog specializes in anything with pepper jack cheese and/or bacon as well as Mexican and Italian dishes.
---
Find healthy recipes that are full of flavor and easy to make. Get tips about Clean Eating, Cooking with Fresh Ingredients, Food Preservation, home and garden DIY topics, and more.
---
This food blog is the home of Asian soul food with a hint of modern style. Explore Asian vegetarian soul food recipes that are delicious and easy to make. From Vegan Custard Powder Fairy Cakes, Soft Spinach Rotti and a lot more.
---
Life of Lisa & James is the lifestyle blog of Lisa Samples, an Orlando, Florida mom. Here, she shares the many things that capture her heart, from social responsibility and technology to her son James.
But it is her love for cooking and traveling that take center stage on this blog. Check out her family favorites or the wonderful food she's tried in her travels. Whip them up in your own kitchen by following her recipes.
Join her on her trips in and out of Orlando through her travel posts. Learn from her budgeting tips, recommended activities or places to go, and more.
---
Tips and tricks on how to grill like a pro from female pitmaster Christie Vanover of Girls Can Grill. Find tips on how to perfectly smoke meat, seafood, and vegetables. Plus, recommended equipment and video tutorials for the perfect barbecue.
---
A Cornish food blog, Jam and Clotted Cream is as authentic as it can be. Written by a blogger who was born and bred in Cornwall, UK, it highlights food and family life in this county. Lots of family friendly recipes can be found here. There are creative meal ideas that are prepared the Cornish way, tried and tested even for fussy eaters. From traditional food like Cornish Fairings biscuits and cream tea, to pasta and meat dishes cooked with Cornish ingredients, Jam and Clotted Cream presents the finest delicacies from this side of Britain.
---