4222 E Thomas Rd #100, Phoenix, AZ 85018, USA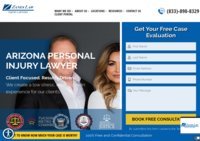 Zanes Law, PLLC is a personal injury law firm based in Phoenix, Arizona, with office locations in Tucson and Mesa, Arizona. We have been serving the needs of our clients since 2003. Our personal injury lawyers have a proven track record of results.
---
4423 E Thomas Rd #3, Phoenix, AZ 85018, USA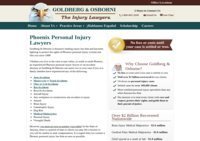 Goldberg & Osborne is a dedicated plaintiff's personal injury law firm with 21 offices throughout the state of Arizona. Our Phoenix personal injury lawyer team is located across six offices within Phoenix city limits. An additional four offices are within the Phoenix metro area. Contact us for a free case evaluation.
Goldberg & Osborne
4423 E Thomas Rd #3
Phoenix, AZ 85018
(602) 808-6200
---
1 E Washington St #1520, Phoenix, AZ 85004, United States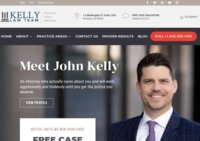 Kelly Law Team is a personal injury lawyer in Phoenix. John Kelly, the founding member of the company, has extensive trial and litigation experience and a focus on challenging insurance companies to provide fair compensation for injuries from those acting negligently. He understands what's needed to obtain outstanding results with an emphasis on investigating accidents thoroughly prior to filing any claims.
---
2950 N 91st Ave, Phoenix, AZ 85037, United States
Escamilla Law Group PLLC is a team of bilingual lawyers serving clients in the Phoenix metro area. The firm exists to protect the rights of individuals injured as a result of someone else's negligence and aggressively negotiate with insurance companies to obtain full compensation for victims.
At Escamilla Law Group we work on contingency and offer our first consultation free. We want all people able to afford our services, regardless of their status or legal residency, to be afforded an opportunity for advocacy by seasoned accident attorneys who represent accident victims -- not insurance companies.
---
2942 North 24th Street, Phoenix, AZ 85016, USA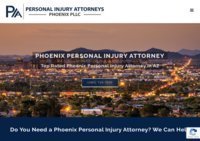 Personal Injury Attorneys PLLC is proud to represent clients in the Phoenix, Scottsdale, and Tempe areas with their personal injury-related needs. When it comes to the wide spectrum of personal injury lawsuits and the complications that can arise when faced with such challenges, call on attorney Ben Wright to assist you with your claim and be on your way to health, justice and security. We offer a free injury consultation.
---
1717 E Bell Rd Suite 1, Phoenix, AZ 85022, United States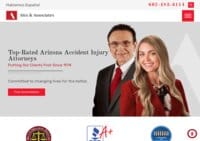 At Alex & Associates, our Phoenix personal injury lawyers are dedicated to seeking successful results for victims of injuries and accidents. Our goal is to provide high-quality legal counsel in order to help people face brighter futures. We're here for you!
---
7135 E Camelback Rd Suite F-240, Scottsdale, AZ 85251, United States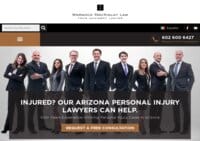 Warnock MacKinlay Law, PLLC is a personal injury law firm based in Scottsdale. Our personal injury lawyers have a first-rate track record of a successful resolution of a wide range of personal injury cases. The members of our firm have a long record of success in cases including auto accidents, work injuries, dog bites, slip-and-fall, and construction accidents.
---
5725 N Scottsdale Rd Suite C-110, Scottsdale, AZ 85250, United States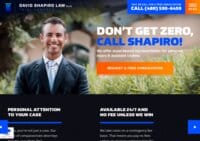 David Shapiro Law PLLC is dedicated to helping individuals who suffered an injury due to the negligence of others. Shapiro's philosophy on personal injury cases is to recover the maximum amount of compensation for his clients, hold the negligent accountable for their actions. Shapiro is not afraid to go to trial and has done so multiple times. He has obtained countless multi-million-dollar results in all types of personal injury and medical malpractice cases. Do not pass up the opportunity to discuss your case for free with an experienced, successful Scottsdale personal injury attorney.
---
5225 N Central Ave, Phoenix, AZ 85013, USA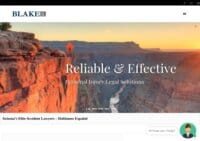 Blake Law Firm is a Phoenix, Arizona-based personal injury law firm, with an office in Mesa, Arizona.
Ralph J. Blake, founder and managing partner of the firm, has been practicing law for nearly four decades and has worked in Plaintiff personal injury law firms since 1991. Mr. Blake has worked on all aspects of personal injury cases, including property damage, wrongful death, and catastrophic injuries. He has represented clients who have suffered injuries from car accidents, truck accidents
---
4428 N 12th St, Phoenix, AZ 85014, USA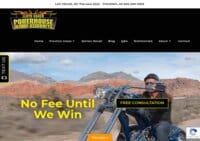 At Lloyd Baker Powerhouse Injury Attorneys, the lawyers value the opportunity to help victims of negligence recover the financial compensation they need and the peace of mind they deserve following an accident or injury. The lawyers are committed to the clients' personal interests and objectives. They believe that the most effective way to help their clients is to take the time to develop a relationship of trust and understanding.
---
4500 S Lakeshore Dr #215, Tempe, AZ 85282, United States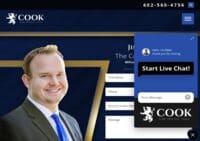 The Cook Law Office, PLLC is a personal injury law firm based in Tempe, AZ. If you've been injured in an accident, we can maximize your compensation. We have been helping folks from all walks of life for years and have the knowledge and skills to get you the settlement that's right for you.
---
1212 E Osborn Rd #200, Phoenix, AZ 85014, United States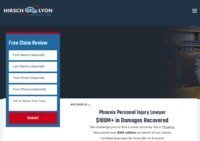 Jack Hirsch, an experienced lawyer for personal injury cases, has been litigating law for more than 25 years. At Hirsch & Lyon Accident Law, the team only charges a contingency fee of 25% if your case settles without a lawsuit. For your convenience, its lawyers are available 24/7 and will schedule a free claim review within two hours of your initial call. The core practice areas cover wrongful death and car, truck motorcycle, and pedestrian accidents.
---