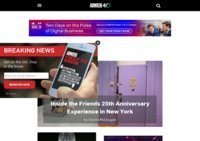 Adweek has been a great source of insight and inspiration for anyone in the brand marketing industry since 1979. It is a collection of articles, sample copies, and tips about sales and marketing to help you take your business to the next level. The blog has received multiple awards and honors. They also hold events that allow their readers to interact to expand their network further.
---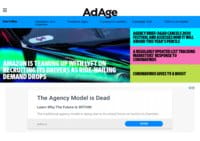 Ad Age is the leading authority on all things advertising. It's just released industry-leading award winners that are essential reading for any executive in the field, including Ad Age's A-List Awards, The Leading National Advertisers Report, and more.
---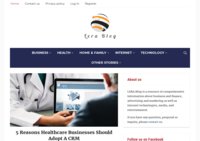 Comprehensive marketing blog containing information about business and finance, advertising techniques, media, entertainment, and internet technologies.
---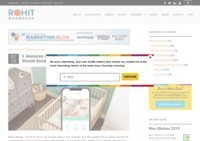 Reflections on creating compelling marketing, advertising, and public relations online.
---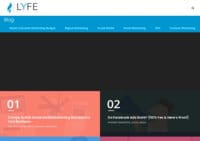 LYFE Marketing is a full-service digital marketing agency specializing in social media management for businesses. We utilize digital marketing services like search engine optimization, email marketing, and more to help our clients meet their goals by managing social media networks like Facebook and Instagram on their behalf. Contact LYFE Marketing now!
---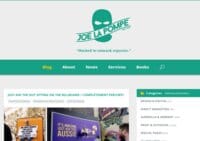 Joe La Pompe's blog is about exposing advertising copycats and helping to protect original ideas. He offers advice and tips on spot copied ads and shares his thoughts on the advertising industry as a whole.
---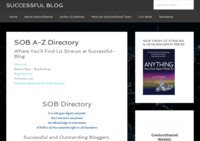 Essential information for small business owners looking to improve online presence and promote website traffic through shared ideas and a sense of community.
---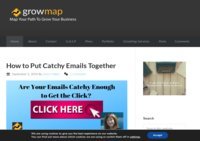 Free proven marketing methods on this advertising blog, with step-by-step instructions on how to generate and increase traffic to websites and business pages.
---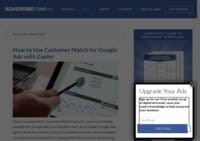 The AdveriseMint blog offers free and low-cost ways to promote business on social media sites like Facebook, Instagram, and TikTok. The blog also contains tips for boosting holiday ads on Facebook, the psychology of color regarding marketing, and much more.
---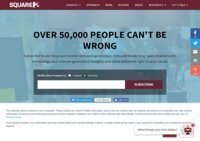 Remarkable Marketing and Sales Program Development for Business Owners, Marketing Executives, and CEOs
---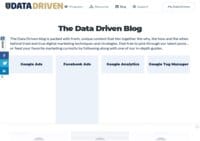 The Data-Driven blog brings you unique insights into the why, the how, and when behind proven digital marketing techniques. Find out what's popular now or feed your favorite marketing curiosity with one of our in-depth guides. We're your go-to for everything data-driven!
---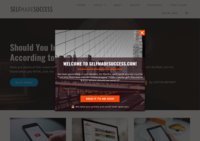 Marketing blog with resources and information on how to become an online entrepreneur through blogging, social media, start-up, and internet careers.
---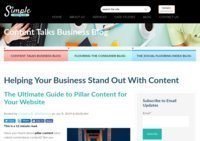 Business blog about simple marketing and how it can boost customers in the online marketplace. Learn the benefits of content and context, inbound marketing, digital presence, blogging, and social media.
---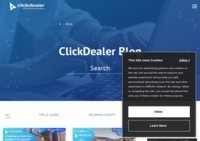 ClickDealer blog brings you closer to our team and digital marketing. Learn of the company's latest news, as well as the industry's trends, tips, and best practices.
---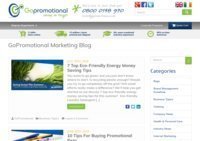 GoPromotional advertising blog. A team of marketing experts selling promotional products throughout the UK, Ireland, and the US. Our blog is full of marketing advice and trade show industry tips to help you keep ahead of the competition.
---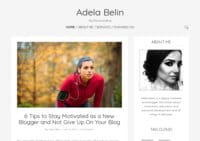 Content marketing professional and writer Adela Belin writes about digital marketing, blogging, entrepreneurship, and all things in between.
---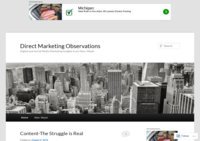 Social media ideas, case studies, and links to everything you need to stay ahead of the curve
---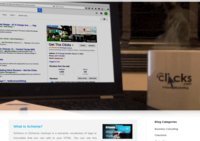 Marketing secrets revealed. Discover ways to get more website clicks through SEO, social media, web design, mobile pages, pay per click sites, and local listings.
---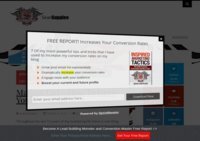 Useful insights from the expert affiliate marketer. Learn click funnels, SEO strategies, list building, article marketing, social media techniques, and marketing automation.
---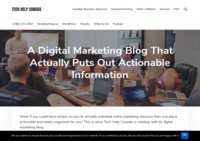 Tech Help Canada is a marketing and design agency. Our blog is a place to learn about actionable digital advertising information to improve your business returns.
---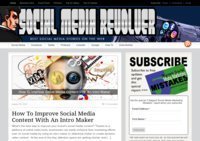 Latest discussion and social media marketing news from Facebook, Twitter, Instagram, LinkedIn, and the other major social media networks.
---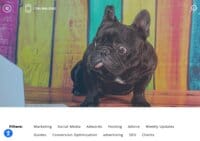 Odd Dog is a blog with helpful ways to use marketing strategies to help grow your business. From corporate branding to employee empowerment, there are lots of resources for current and future entrepreneurs that deal with a company, but it only takes one word to summarize this blog: "tips" .
---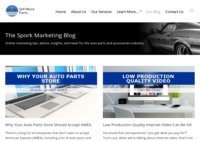 Blog posts from Jason Lancaster, the President of Spork Marketing and a Denver-area search engine expert.
---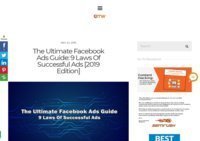 A blog that unveils the secrets to creating effective online advertisements, generating customers, and turning active leads into paying customers.
---
1639 11th St, Santa Monica, CA 90404, USA
Since 2003, we have grown into the top B2B marketing agency in California and Texas by obsessing over helping companies grow faster by creating predictable and repeatable streams of new leads, customers, and revenue.
---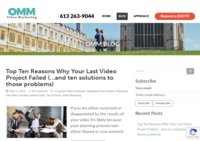 Marketing blog filled with insights about video production for corporate use, web advertising, celebrity endorsements, company projects, and business growth.
---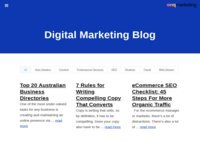 Digital marketing and advertising blog for small business owners who are looking for ways to improve website design, organic visibility, customer experience, and lead automation.
---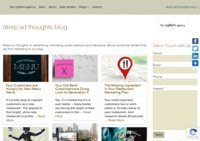 Fresh and creative approach to marketing and advertising. This agency spreads thoughts and ideas by combining ambient, traditional, and digital media processes.
---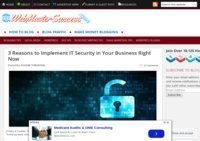 Multi-author marketing blog that aims to help new and existing bloggers and webmasters in creating successful websites through SEO and social media.
---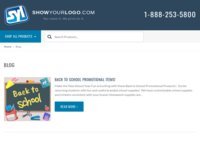 Blog about customized promotional products such as apparel, bags, drinkware, health and safety items, office supplies, outdoor merchandise, toys, home essentials, auto supplies, and more.
---