3160 Camino del Rio South, San Diego, CA 92108, USA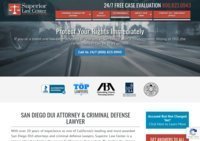 If you have been accused of a crime, don't wait to contact the Superior Law Center for the tough criminal defense you need to avoid a conviction. 
Regardless of the circumstances that led to your arrest, you will be treated with the respect and dignity you deserve when you call a San Diego criminal defense attorney at Superior Law Center. 
The firm excels at building unique and customized defense strategies for every client, and they are available to assist you 24/7. Call and set up a free initial consultation today!
---
6464 W. Sunset Blvd Suite 1030, Los Angeles, CA, 90028, United States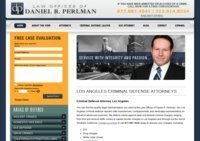 The Law Offices of Daniel R. Perlman is a criminal defense law firm based out of Los Angeles, California and serving clients throughout the surrounding areas of southern California through multiple office locations. The firm is a full-service criminal defense firm offering comprehensive services and representation for clients facing all types of criminal charges. Founding attorney Daniel R. Perlman has been featured in many prominent media outlets, including regular appearances as a legal commentator for E! Entertainment (tv, radio, and online).
---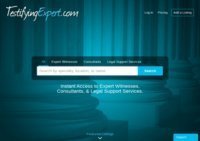 A feature-packed resource where expert witnesses, consultants, and legal support services can share their expertise.
---
1776 Peachtree Rd NW, Atlanta, GA 30309, USA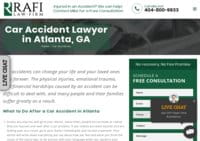 Mike Rafi, a dedicated car accident lawyer in Atlanta, has seen first-hand how car accidents can affect people's lives. Mike will help his clients seek the compensation they deserve. Mike Rafi and his team of experienced car accident attorneys believe in maximizing the value of every case they work on to help alleviate their clients' financial and emotional burdens.
---
1776 Peachtree Street NW, Suite 423-South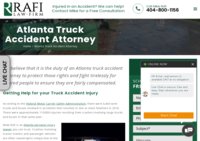 ---
1506 Staples Mill Rd #101, Richmond, VA 23230, USA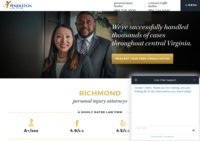 The official website of the Pendleton Law Team from Richmond, Virginia, providing article resources on personal injury law, recovery, client's rights, and insurance company claims.
---
6625 Miami Lakes DriveMiami Lakes, FL 33014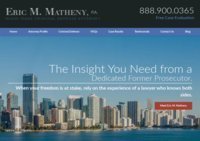 The Law Offices of Eric M. Matheny, P.A. is a criminal defense law firm serving Miami-Dade County, Florida, and Broward County, Florida. Attorney Eric Matheny is a former Miami-Dade County prosecutor representing clients charged with all misdemeanor and felony offenses. Attorney Eric Matheny has represented clients charged with DUI, driving while license suspended (DWLS), reckless driving, leaving the scene of an accident (hit & run), drug possession, drug sales, drug trafficking, drug cultivation (marijuana grow house), burglary, petit theft, grand theft, fraud, armed robbery, sexual battery, and domestic violence offenses. Eric Matheny also represents clients in restraining order/injunction matters, as well as the sealing or expunging of criminal records throughout the State of Florida.
---
6300 Wilshire Blvd., Suite 1440, Los Angeles, CA, 90048, United States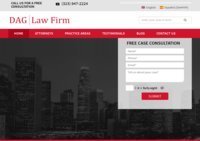 ---
55 W. Monroe, Suite 3700 Chicago, IL 60603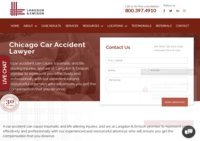 ---
926 Cherry St, Kansas City, MO 64106, USA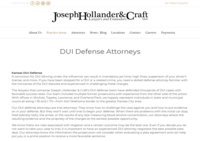 The official website of Joseph Hollander & Craft Lawyers and Counselors, a team of DUI defense attorneys offering information about DUI laws, news articles, helpful tips, and more.
---
6300 Wilshire Blvd., Suite 1430, Los Angeles, CA, 90048, United States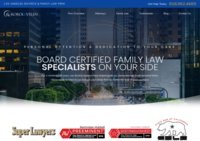 The lawyers of the Law Offices of Korol & Velen are devoted exclusively to the practice of family law. They handle any complex or high net-worth divorce cases. You can rest assured that when you come to us for help, an attorney who is certified as a family law specialist by the State Bar of California Board of Legal Specialization* will handle your case — start to finish.
---
7000 Central Pkwy #1100, Sandy Springs, GA 30328, USA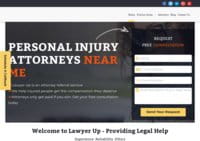 Need Legal Help? Lawyer Up Helps You Get in Touch with an Experienced Attorney!
---
1500 John F Kennedy Blvd #900, Philadelphia, PA 19102, USA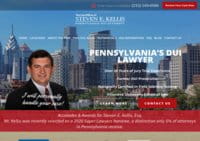 With 25 years of experience in DUI law, Steven Kellis is more than qualified to defend your case. He'll diligently research the details of your case, including breath and blood test results, the events during and after your arrest, and more to ensure a thorough review of your situation. Because our practice is limited to Pennsylvania DUI defense, we know exactly what steps to take to boost your chances of an acquittal. When you hire Steven Kellis, you're partnering with a skilled and meticulous DUI legal team that cares for its clients.
---
510 W. Sixth Street Suite 1220, Los Angeles, CA, 90014, United States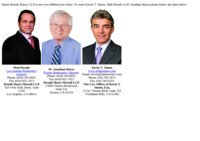 At Simon Resnik Hayes LLP, we work with people and small businesses to find debt relief and mortgage solutions that give them the financial breathing room to make a fresh start. Through bankruptcy, loan modification, and other alternatives, we can help you stop foreclosure, repossession, and garnishment. There is a reason we are known as the "home savers" in Los Angeles, San Fernando Valley, Riverside, San Bernardino, and Orange Counties.
---
1731 W Baseline Rd #101, Mesa, AZ 85202, USA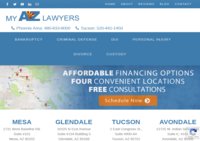 When you choose a lawyer to represent you, experience and training matter. My AZ Lawyers is comprised of lawyers with the experience and expert training that you need. Their experience gives them far greater insights than what education can provide, which makes them better prepared to represent you to get you the best outcomes possible when dealing with the many things that life sends your way.
Our trusted Mesa lawyers excel at guiding clients past the strong emotions to realistic and detailed agreements, but our trial lawyers have many years of extensive courtroom experience to protect you in contested proceedings. Your rights and needs are at the forefront of the desired outcome when we deal with your case.
Our lawyers also have experience and expert training in their practice areas, which include:
DUI and DWI Defense
Bankruptcy Chapter 7, 11, and 13
Divorce
Criminal Defense
Custody and Family Law Matters
My AZ Lawyers
1731 W Baseline Rd #101
Mesa, AZ 85202
Phone: 480-448-9800
Website: https://myazlawyers.com/
Visit Our Blog: http://myazlawyers.com/blog
Like Us on Facebook: https://www.facebook.com/MyAZLawyers
Connect With Us on LinkedIn: https://www.linkedin.com/company/my-az-lawyers
Follow Us on Twitter: https://twitter.com/MyAZLawyers
Subscribe To Our YouTube Channel: http://www.youtube.com/user/MyAZLawyers
---
5025 N Central Expy #2004, Dallas, TX 75205, USA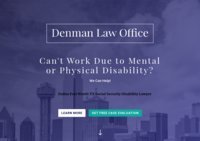 Social Security Disability: Only ONLY Business since 1991.
---
10500 Little Patuxent Pkwy #420, Columbia, MD 21044, USA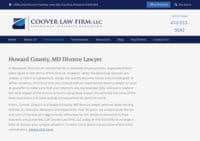 If you need legal assistance in business law, real estate, family law, or any Maryland civil matter, the Coover Law Firm in Columbia can help you. Attorney Fred Coover has 30 years of experience covering a wide range of matters in Maryland family law and civil litigation.
---
110 E 59th St, New York, NY 10022, USA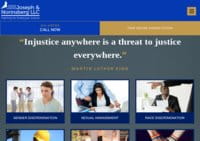 We are New York City employment lawyers with over 20 years of experience and a 90% success rate. We are experienced in fighting for clients that have experienced workplace discrimination, sexual harassment, and labor violations. We will listen. We will investigate. And if you have a case, we will fight relentlessly on your behalf to get you justice.
---
621 W Mallon Ave #306, Spokane, WA 99201, USA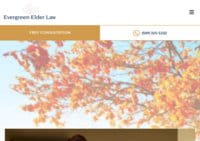 At Evergreen Elder Law we are elder law attorneys experienced in wills and trusts, estate planning, probate, Medicaid, and long term planning, special needs planning, and VA benefits. Our office helps seniors, veteran's and their surviving spouses pay for long-term care without going broke. We emphasize protecting assets while qualifying for Medicaid or Veteran's benefits.
---
420 Lexington Ave, New York, NY 10170, USA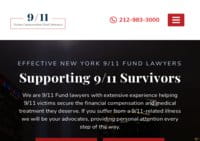 The 9/11 fund lawyers at Weisfuse & Weisfuse, LLP are attorneys experienced in supporting the 9/11 survivor and responder community. They help the 9/11 community achieve the medical coverage and financial compensation they deserve. If you were present or responded to the traumatic September 11th events, and have an eligible illness, contact our 9/11 fund lawyers today.
---
333 W Vine St, Lexington, KY, USA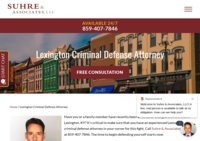 With us, you will have the best defense. We know that our knowledge, experience, track record, and awards are only important when it helps you and your case. Our firm focuses on providing quality and competent representation for all our clients. We do this through communication, preparation, and execution.
---
7154 E Stetson Dr #210, Scottsdale, AZ 85251, USA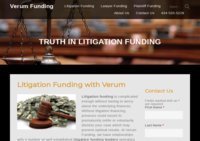 Servicing law firms in need of capital for growth, litigation, and hiring needs.
---