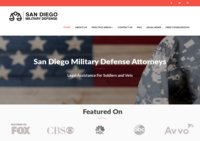 Our attorneys have over 18 years experience helping soldiers and vets accused of a crime. We handle criminal matters solely in San Diego County, CA. This includes North County San Diego which is home to Oceanside, Vista, and Camp Pendleton. We are proud to serve current and former members of the U.S. Armed Forces.
Our attorneys are regularly featured in both local and national news and are considered some of the best legal minds in San Diego.
Our approach involves attacking your case from the moment you hire us. We will aggressively investigate the alleged crime, interview witnesses, get the police reports, and utilize our own private investigators if necessary. Our goal is simple, to challenge every aspect of the case against you to have the charges either reduced or dismissed.
We understand how the military justice system works and will use our experience to aggressively defend you.
If you're being charged with a crime, call San Diego Military Defense Attorneys today for a free consultation and to find out how we can assist you.
(619) 736-1713
San Diego Military Defense Attorneys
1230 Columbia Street, Suite 560B
San Diego, CA 92101
https://armycourtmartialdefense.info/
---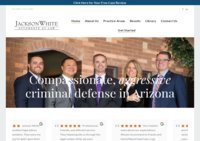 Learn how Jeremy Geigle provides aggressive, compassionate defense services to those in Mesa, metro Phoenix and other parts of Arizona.
---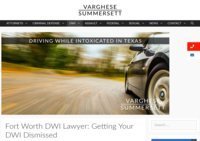 Fort Worth DWI Lawyer offering free consultation and advice regarding DWI trials, jail time, probation, bond conditions, fines, license surcharges, prosecution, suspension and resolutions.
---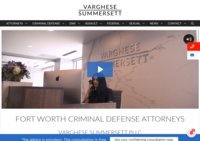 Based in Fort Worth, Texas, Varghese Summersett PLLC is made up of 10 attorneys who focus exclusively on criminal defense matters at the state and federal levels. Collectively, the attorneys at Varghese Summersett PLLC bring together more than 100 years of criminal law experience, have tried more than 550 jury trials, and include four Board Certified Criminal Law Specialists.
---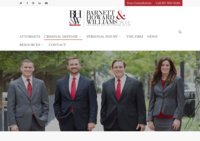 Get free consultation and personalized representation from experienced Fort Worth DWI attorneys who are ready to defend your future.
---
This law firm is composed of criminal defense attorneys who are well-equipped to handle criminal law and appellate cases throughout the US. Legal expertise includes disputes, civil cases, family law, and commercial litigation.
---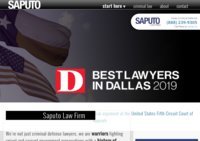 Highly accomplished Texas criminal defense lawyers offer innovative strategies, courageous legal representation, and full legal support in federal and state courts.
---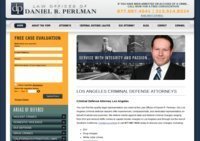 Criminal defense attorneys in Los Angeles providing representation for state and federal charges, which include DUI, drug charges, white collar crimes, violent crimes, theft, juvenile offenses and other criminal cases.
---
San Diego criminal lawyer Vikas Bajaj has over 16 years experience helping those accused of a crime. He handles all criminal matters including domestic violence, drug crimes, sex crimes, violent crimes, DUI, and more.
---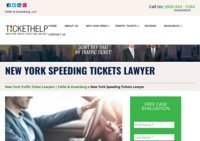 For 20 years, Feifer & Greenberg attorneys have successfully settled or dismissed hundreds of thousands of traffic tickets and driving-related misdemeanors in New York.
---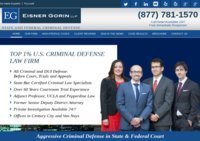 Top-ranked criminal and DUI defense lawyers who provide aggressive legal representation. 1875 Century Park E Suite #700 | Los Angeles, CA 90067 | 310-328-3776
---
Aggressive Criminal Defense Lawyer in San Diego, CA. Our bilingual attorneys defend DUI, Domestic Violence, Drug Charges, Theft, Juvenile Crimes, and more.
---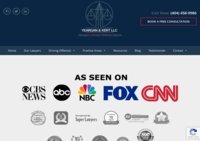 Yeargan & Kert, LLC is Atlanta's top DUI and criminal defense law firm. Our attorneys are all former prosecutors and have handled thousands of cases throughout their careers. We handle all DUI and criminal law matters including first-time DUI, second DUI, felony DUI, domestic violence, drug crimes, sex crimes, theft crimes, and more. Call us today for a free consultation.
---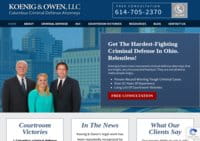 Koenig & Owen, LLC is one of the top criminal defense law firms in Columbus, OH. When it comes to expertise, few law firms have a track record like that of Chuck Koenig and Jim Owen. With over 50 years of combined experience, our attorneys have handled some of the toughest cases in the state of Ohio. Call us today for a free consultation.Koenig & Owen, LLC 5354 N High St #101Columbus, OH 43214 (614) 454-5010.
---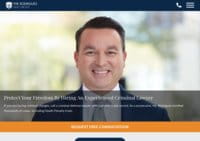 The Rodriguez Law Group is a top Los Angeles criminal defense law firm with over 50 years of combined experience. We handle all criminal matters including domestic violence, DUI, drug crimes, theft crimes, sex crimes, and violent crime. If you are facing criminal charges, contact us today for a free consultation. We can help you protect your future!
---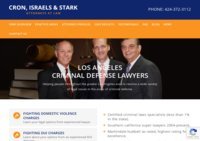 Top-ranked criminal and DUI defense lawyers who provide aggressive legal representation. 11755 Wilshire Blvd | Los Angeles, CA 90025 | 424-372-3112
---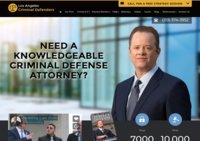 We provide our clients with dedicated criminal defense representation. We will work to provide you with the personal care and dedication that is needed to help obtain a successful outcome for your case.
---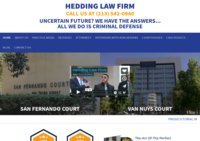 Top-rated San Fernando and Van Nuys criminal defense lawyers providing experienced legal representation. 16000 Ventura Blvd #1208 | Encino, CA 91436 | 213-542-0940.
---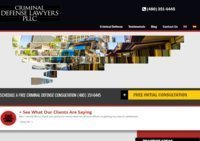 We provide criminal and DUI defense lawyers in Phoenix, Arizona. We offer a free consultation.
Phoenix Arizona Criminal Defense Lawyer, Daniel perlman is committed to representing his clients as they navigate the criminal justice system.
Felonies
Hit and Run
Shoplifting
Federal Crimes
Drug Crimes
Drug Transportation
Drug Possession
Drug Trafficking
Terrorist Threats
Money Laundering
Bank and Loan Fraud
Internet Crimes
Wire and Mail Fraud
Violent Crimes
Assault
Battery
Domestic Violence
Homicide
Manslaughter
---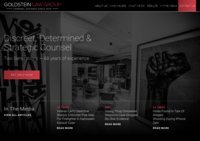 Top-rated Los Angeles criminal, federal and DUI defense attorneys providing aggressive legal representation. Located at 1645 Vine St #809 Los Angeles, CA 90028 Phone: 323-461-2000
---
Doyon Avocats specializes in criminal law and is characterized by its competent and human-oriented team of lawyers. We defend people who were accused of a criminal offence as well as victims of crimes. Our lawyers dedicate their time to complex cases and are devoted to help-ing clients who face critical situations. Our services are regularly retained by people who are accused of diverse types of criminal offences. Our reputation, which we earned through our successes, demonstrates our high degree of professionalism.
---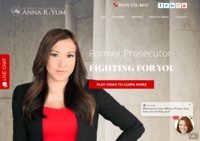 Highly trusted criminal attorney from San Diego providing top notch legal representation for criminal defense, driving crimes, drug crimes, DUI, gun crimes, restraining orders, theft, and other offenses.
---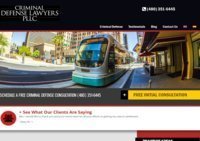 Get personalized legal service from experienced Phoenix criminal defense attorneys. Practice areas include Dui defense, criminal law, drug crimes, and federal crimes.
---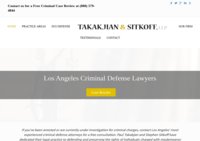 Top rated LA criminal defense lawyers specializing in misdemeanour cases, felony DUI, domestic violence, theft charges, sex crimes, drug charges, violent crimes, probation violations and more.
---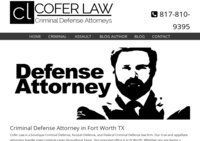 Fort Worth Assault Lawyers with proven track records can help you in litigating assault charges, violent offenses, and other criminal defense cases.
---
13101 Washington Blvd., Suite 464, Los Angeles, CA 90066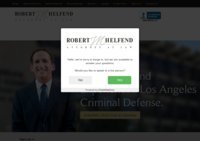 Headlines and criminal defense news from throughout the Los Angeles area. Practicing in Los Angeles for 30+ years.
---
New Mexico Legal Group is a divorce & family law practice that also specializes in DWI defense and criminal defense. Our primary goal is to provide client-focused representation tailored to the unique needs of each client.
---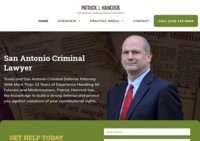 Specializing in Expungement, Domestic Violence, Sex Crimes, and White Collar Crime, San Antonio criminal defense lawyer Patrick L. Hancock has been speaking up for people since 1992 around San Antonio, Texas, against serious criminal charges. Patrick Hancock is a practiced San Antonio criminal law attorney with a tried and true record of effectiveness.
---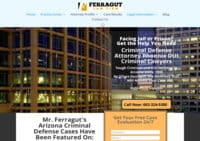 ARRESTED? DUI? FELONY? 20+ Years Experience. Get the criminal lawyer that will fight for your rights and help keep you out of jail. Call 602-324-5300 today.
---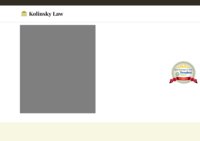 Mr. Kolinsky has extensive experience in the realm of criminal and family law, having comprehensively dealt with a multitude of divorce and family cases. David is committed to resolving the many complex issues that result from a criminal charge including; bail, preparation for trial, interviewing potential witnesses, negotiating plea deals, preparation for trial, trial, sentencing and appeal. David has also had wide-ranging experience with all types of criminal charges, including impaired driving/DUI, drug offences, sexual assault, domestic assault and terrorism-related offences. David approaches each defence with the goal of safeguarding your immediate and future interests by minimizing the amount of time spent in court and ensuring the best possible resolution of your criminal charges.
---