2110 Spencer Rd, Richmond, VA 23230, USA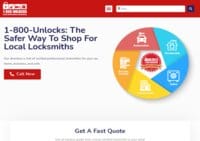 Get an honest quote from a local verified locksmith in your area! We only allow the best locksmiths into our directory. When you need an automotive locksmith, residential locksmith, commercial locksmith, or safe locksmith, call 1-800-Unlocks or search to find a trusted professional in your area.
---
6751 N Sunset Blvd Suite 320, Glendale, AZ 85305, USA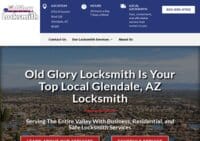 Founded in 2011, Old Glory Locksmith is a local, veteran-owned business that's dedicated to serving Glendale, Phoenix, and the surrounding region with top-notch, 24-hour locksmith services. We're here to handle all your home, business, safe, and emergency lockout needs. As a member of SAVTA, owner Cory Bahr is a highly-trained safe and vault locksmith who has opened hundreds of safes and thousands of locks for his clients. Contact us for safety rekeying, deadbolt installation, safe cracking, and more.
---
826 E 14th St, Houston, TX 77009, USA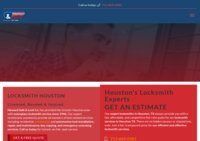 A Local Locksmith Houston Company Providing 24-hour Locksmith Services including emergency & residential locksmith services, lockout services, lock change and rekey locksmith services, commercial locksmith services, lock installation, and lock repair services in the Entire Houston Area. Call us today - (713) 869-0581
---
2232 NW Market St, Seattle, WA 98107, USA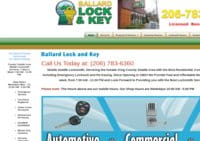 Ballard Lock & Key provides residential, commercial, and car locksmith services throughout the Greater Western WA State King County.
With a long-term commitment to the community and an honest approach to business, Ballard Lock & Key has been a trusted Seattle locksmith since 1963. We offer reliable services at reasonable prices so that everyone from homes owners to big businesses can have peace of mind. Check out our reviews from satisfied customers to find out why we're the best in Seattle!
---
2667 Camino del Rio S Suite# 203-1, San Diego, CA 92108, USA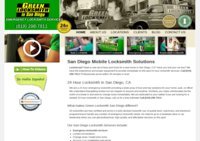 Green Locksmith in San Diego provides professional and affordable lock & key solutions, 24/7.
---
314 E Nakoma Dr Ste D, San Antonio, TX 78216, USA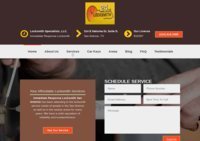 Immediate Response Locksmith is a renowned locksmith company in the San Antonio area of Texas having a lot of experience in providing residential, commercial, and automotive locksmith services to all the parts of San Antonio. We are committed to a high level of customer satisfaction giving importance to quality.
---
515 Flower St, Los Angeles, CA 90071, USA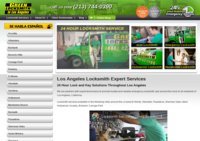 Green Locksmith in Los Angeles are your smartest choice for professional, friendly, and affordable lock & key services. We are on call 24/7 and guarantee top-quality locksmith services.
---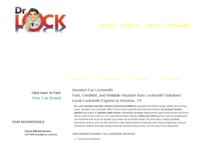 Dr. Lock Locksmith in Houston provides 24/7 on-the-spot car lockout services, car key replacements, transponder key programming, and more! (281) 231-2444
---
5550 Spring Valley Rd, Dallas, TX 75254, USA
In & Out Locksmith Dallas (972) 704-2736 24/7 emergency locksmith, car lockout services & transponder key programming, commercial & residential locksmith.
---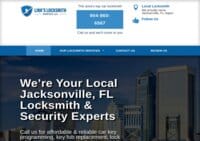 Link's Locksmith is the premiere Jacksonville locksmith for all your automotive, home, and business lock and key needs. We're a mobile locksmith service, and available for all your emergency lockout needs 24/7. Call us today for car key replacement, key fob programming, lockouts, lock rekeying, or to find out more about our services.
---
555 West 5th Street, Los Angeles, CA 90013, United States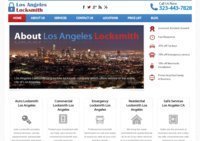 Los Angeles Locksmith is a full-service 24-hour locksmith company. With skilled professional technicians trained in all the latest locksmithing fields. With the ability to unlock any door, change all locks, make new car keys for all vehicles and provide emergency locksmith assistance 24 hours a day 7 days a week. Los Angeles Locksmith is the only locksmith in Los Angeles you will ever need.
---
4219 Bendwood Ln, Dallas, TX 75287, USA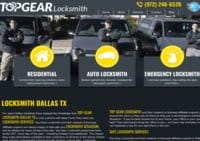 If you need locksmith services in Dallas, Top Gear locksmith can help you. With expert technicians and advanced technology, we provide emergency, commercial, and residential locksmith services in the Dallas area & available 24/7. Call us today - (972) 248-6520 for the best locksmith solutions in Dallas, Texas, and surrounding areas.
---
Los Angeles, CA 90066, USA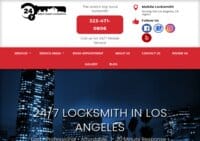 As the preferred 24-hour locksmith in Los Angeles, you can trust our team of locksmith professionals to make informed recommendations and to work with you to solve any potential security issues. In an industry that aims to make you feel safer, we believe that customer support is one of the essential elements of our business. Our expert technicians will be attentive to your questions and concerns every step of the way.
LICENSE NO. LCO6844
---
20165 N 67th Ave Ste 122A,Glendale, AZ 85308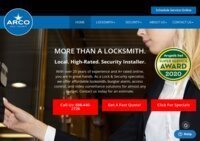 ARCO Lock and Security is a certified locksmith company that provides residential, commercial, and automotive locksmith services. They are proud to offer exceptional service at affordable prices to Utah County, Salt Lake County, and Phoenix, Arizona. ARCO has all the expertise you need, from simple rekeying to installing locks to high-security firms.
---
12915 W Sharon Dr,El Mirage, AZ 85335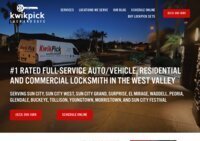 KwikPick Lock and Safe provides emergency locksmith services and the design and installation of residential and commercial security systems in Phoenix, AZ. Years of experience serving clients throughout the region with the highest standards in the industry. Emergency locksmith available 24/7, top-of-the-line parts and materials always.
---
17627 N 4th St,Phoenix, AZ 85022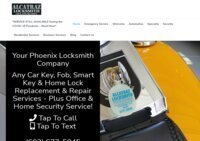 Alcatraz Locksmith has been your go-to locksmith service provider in Phoenix since 1987. We offer emergency automotive locksmith services 24/7, including car key replacement, laser key cutting, and more.
---
36398 West Picasso Street,Maricopa, AZ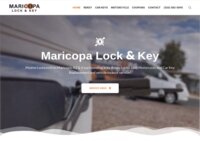 Maricopa Lock & Key provides fast, reliable locksmith services in Chandler. The company offers house and business rekey, an upgrade to keyless entry systems, the opening of locked cars without damage, key duplication, and replacement with the original manufacturer's guaranteed to fit. For emergencies or quick fixes, on-site with a mobile locksmith is also available with no extra charge.
---