2110 Spencer Rd, Richmond, VA 23230, USA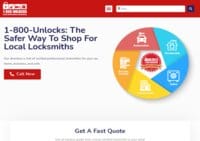 Get an honest quote from a local verified locksmith in your area! We only allow the best locksmiths into our directory. When you need an automotive locksmith, residential locksmith, commercial locksmith, or safe locksmith, call 1-800-Unlocks or search to find a trusted professional in your area.
---
6751 N Sunset Blvd Suite 320, Glendale, AZ 85305, USA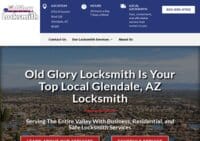 Founded in 2011, Old Glory Locksmith is a local, veteran-owned business that's dedicated to serving Glendale, Phoenix, and the surrounding region with top-notch, 24-hour locksmith services. We're here to handle all your home, business, safe, and emergency lockout needs. As a member of SAVTA, owner Cory Bahr is a highly-trained safe and vault locksmith who has opened hundreds of safes and thousands of locks for his clients. Contact us for lock rekeying, deadbolt installation, safe cracking, and more.
---
2232 NW Market St, Seattle, WA 98107, USA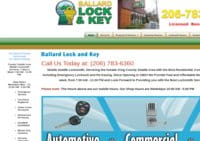 Residential, commercial, and car locksmith services throughout the Greater Western WA State King County
---
826 E 14th St, Houston, TX 77009, USA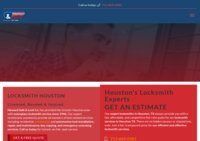 A Local Locksmith Houston Company Providing 24 hour Locksmith Services including, emergency & residential locksmith services, lockout services, lock change and rekey locksmith services, commercial locksmith services, lock installation and lock repair services in the Entire Houston Area. Call us today - (713) 869-0581
---
314 E Nakoma Dr Ste D, San Antonio, TX 78216, USA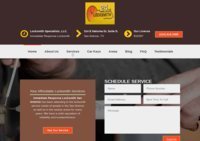 Immediate Response Locksmith is a renowned locksmith company in the San Antonio area of Texas having a lot of experience in providing residential, commercial and automotive locksmith services to all the parts of San Antonio. We are committed towards a high level of customer satisfaction giving importance to quality.
---
2667 Camino del Rio S Suite# 203-1, San Diego, CA 92108, USA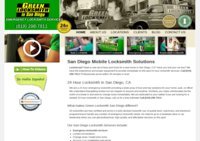 Green Locksmith in San Diego is dedicated to providing professional and affordable lock & key solutions, 24/7.
---
5550 Spring Valley Rd, Dallas, TX 75254, USA
In & Out Locksmith Dallas (972) 704-2736 24/7 emergency locksmith, car lockout services & transponder key programming, commercial & residential locksmith.
---
515 Flower St, Los Angeles, CA 90071, USA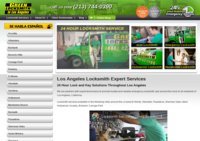 Green Locksmith in Los Angeles are your smartest choice for professional, friendly and affordable lock & key services. We are on call 24/7 and guarantee top quality locksmith services.
---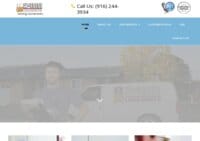 A 24 Hour Locksmith Sacramento (916) 244-3934 provides a wide array of lock & key solutions including key replacement, transponder keys, unlock door solutions & open trunk.
---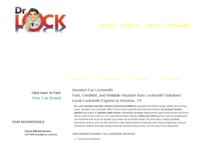 Dr. Lock Locksmith in Houston provides 24/7 on-the-spot car lockout services, car key replacements, transponder key programming and more! (281) 231-2444
---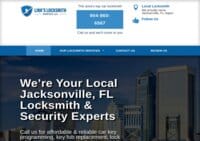 Link's Locksmith is the premiere Jacksonville locksmith for all your automotive, home, and business lock and key needs. We're a mobile locksmith service and available for all your emergency lockout needs 24/7. Call us today for car key replacement, key fob programming, lockouts, lock rekeying, or to find out more about our services.
---
306 N Evergreen St,Chandler, AZ 85225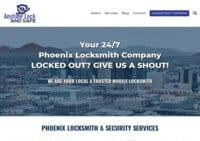 As a family-owned locksmith company, we pride ourselves on customer service. While we had the privilege of installing peace of mind since 2005, we continue to maintain our reputation with quality workmanship and up-to-date technology. Our highly skilled technicians are prepared for any situation you may find yourself in, whether it be opening your house or helping you move into your new job. You can trust us to help with situations such as lost keys.
---
4219 Bendwood Ln, Dallas, TX 75287, USA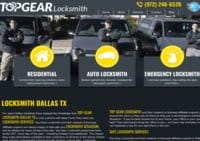 If you need locksmith services in Dallas, Top Gear locksmith can help you. With expert technicians and advanced technology, we provide emergency, commercial and residential locksmith services in Dallas area & available 24/7. Call us today - (972) 248-6520 for the best locksmith solutions in Dallas, Texas and surrounding areas.
---
555 West 5th Street, Los Angeles, CA 90013, United States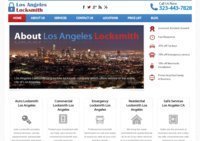 Los Angeles Locksmith is a full service 24 hour locksmith company. With skilled professional technicians trained in all the latest locksmithing fields. With the ability to unlock any door, change all locks, make new car keys for all vehicles and provide emergency locksmith assistance 24 hours a day 7 days a week. Los Angeles Locksmith is the only locksmith in Los Angeles you will ever need.
---
2003 W Kennedy Blvd, Tampa, FL 33606, USA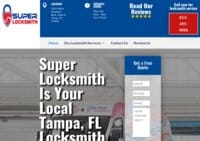 Super Locksmith is a local Tampa locksmith business. We treat every customer as a member of the family, and we're proud of our reputation for honesty and integrity. Our locksmiths are all licensed and insured in the state of Florida and possess years of on-the-job experience! If it has anything to do with car keys, key fobs, car remotes, deadbolts, and more, we are the experts to call.
---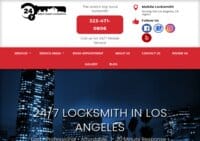 As the preferred 24-hour locksmith in Los Angeles, you can trust our team of locksmith professionals to make informed recommendations and to work with you to solve any potential security issues. In an industry that aims to make you feel safer, we believe that customer support is one of the most important elements of our business. Our expert technicians will be attentive to your questions and concerns every step of the way.
LICENSE NO. LCO6844
---