ARCO Tower, 1055 W 7th St #3315, Los Angeles, CA 90017, USA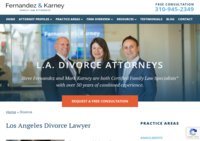 Fernandez & Karney is a divorce and family law firm located in Los Angeles, CA. Co-founders Steve Fernandez and Mark Karney have over 50 years of combined experience and are Certified Family Law Specialists.
---
1515 N Courthouse Rd #710, Arlington, VA 22201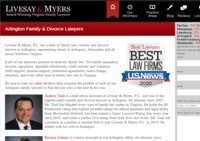 The family law and divorce attorneys in the Arlington office of Livesay & Myers, P.C. represent clients in Arlington, Falls Church and Alexandria, Virginia.
---
120 S Central Ave #450, Clayton, MO 63105, USA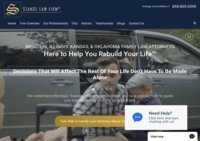 A Midwest divorce and family law firm with offices in Missouri, Illinois, Kansas & Oklahoma in places such as St. Louis, Kansas City, Columbia, Springfield, Wichita, Tulsa and Beyond.
---
8383 Wilshire Blvd #443, Beverly Hills, CA 90211, USA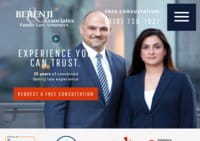 Los Angeles divorce lawyers
---
370 Lexington Ave #505, New York, NY 10017, USA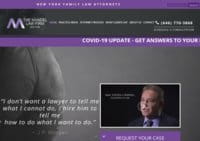 New York family law attorneys
---
600 Broad Street, Gadsden, AL 35901 USA
We are a family law, bankruptcy, and personal injury law firm in downtown Gadsden, Alabama.
---
1 N State St #1500, Chicago, IL 60602, USA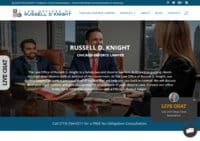 Family law and divorce attorney in Chicago, IL
---
611 S Catalina St, Los Angeles, CA 90005, USA
Spodek Law Group is a top rated Los Angeles divorce law firm. If you have divorce, and matrimony, issues, consider speaking to our law firm for a risk free consultation.
---
2805 7th Street, Tuscaloosa, AL 35401, USA
The Harris Firm is a personal injury, family law, and bankruptcy law firm in Tuscaloosa, Alabama. We can do all consults virtually or in person. Call today!
---
215 Richard Arrington Junior Boulevard North, Birmingham, AL, USA
The Harris Firm handles cheap uncontested divorces throughout the State of Alabama. We can get you a cheap and easy divorce in Alabama completely online.
---
3699 Wilshire Blvd., Suite 700, Los Angeles, CA, 90010, United States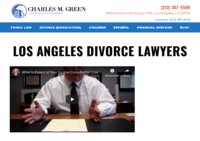 Charles M. Green- Highly experienced Certified Family Law Specialist with going on 20 years of successful legal representation in Los Angeles County. Financial expertise as a former CPA (now inactive.) Get the best possible settlement in your divorce or family law case.
---
15821 Ventura Blvd #690, Encino, CA 91436, USA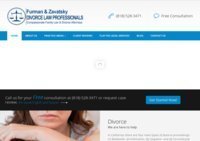 Los Angeles Divorce Lawyers
---
5455 Wilshire Blvd 21st Floor, Los Angeles, CA 90036, USA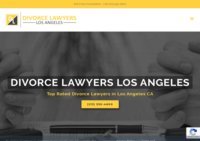 Divorce Lawyers Los Angeles is California's premiere family law firm. Our family law attorneys can help navigate your case. Call for a free consultation.
---
15821 Ventura Blvd #690, Encino, CA 91436, USA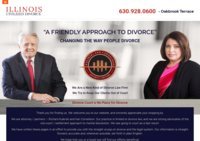 CHANGING THE WAY PEOPLE DIVORCE – WE WERE THE FIRST COLLABORATIVE LAW FIRM IN ILLINOIS! A Friendly Approach To Divorce is LEAST EXPENSIVE, LEAST PAINFUL, and has the LEAST WEAR & TEAR ON THE FAMILY! We reach out-of-court settlement in over 96% of our divorce cases.
---
800 S Figueroa St #1060, Los Angeles, CA 90017, USA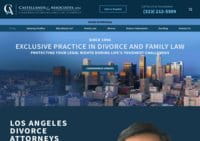 Los Angeles divorce attorneys
---
Springfield, MA, USA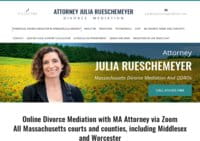 Attorney Julia Rueschemeyer provides compassionate, affordable divorce mediation in Boston, Worcester, and all Massachusetts towns and counties via Zoom. You can mediate your divorce with an Ivy League-trained lawyer from the convenience of your home or workplace.
---
Medical Alumni, 811 20th St S, Birmingham, AL 35205, USA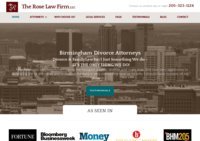 At The Rose Law Firm, LLC, we focus our entire practice on family law. We understand what you're going through, and we are committed to doing everything in our power to secure a favorable outcome in your case. We will be there with you throughout the process, and we'll see your case through to its conclusion — constantly working to protect your future.
---
Medical Alumni, 811 20th St S, Birmingham, AL 35205, USA
If you're experiencing any legal issues related to family law, please contact our team today at (505) 445-4444 or book a consultation online.
---
424 Church Street Suite 2000, Nashville, TN, USA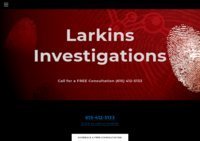 Private Investigation Firm in Nashville Tennessee.
---
1028 East Main Street, Prattville, AL, USA
We handle divorce and family law cases in and around the Prattville area.
---
120 E Lockwood Ave, Webster Groves, MO 63119, USA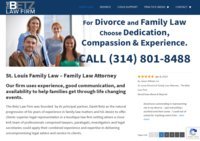 St. Louis divorce and family law attorney with a strong desire to offer to clients superior legal representation.
---
1415 Panther Ln #218, Naples, FL 34109, USA
Family Law Attorney located in Naples, Florida
---
The Moran Building, 2851 Camino del Rio S #430, San Diego, CA 92108, USA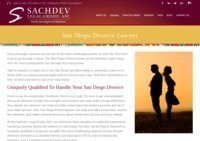 Sachdev Legal Group, APC is a top-rated family law firm serving San Diego, CA. Our divorce attorneys have decades of experience helping clients in San Diego County. We know how stressful this time is for your family, so we take pride in getting our clients through their legal matters with compassion and competence.
Our founding attorney, Puja Sachdev, is a Certified Family Law Specialist and a Certified Divorce Financial Analyst. If you are in need of a divorce in San Diego, there is no better person to contact.
Call today to get started with your case. We offer a free, no-obligation consultation.
---
1500 E Concord St, Orlando, FL 32803, USA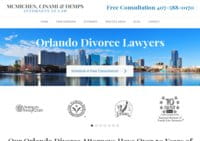 McMichen, Cinami & Demps is a divorce and family law firm serving all of Orlando, FL and the surrounding areas. We can assist you with all aspects of your divorce including child custody, child support, spousal support, and more. Call us today for a free consultation.
(407) 898-2161
---