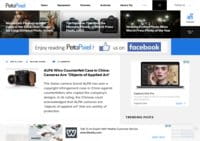 PetaPixel is the number one photography blog on the planet. Michael Zhang, the founder, has always had a vision for developing newsworthy photography content for both the imaging industry and photographers alike.
The chief editor DL Cade, has worked for prestigious sites including 500px.com and dPreview.com. His coverage of the news is extensive; however, it doesn't stop there. Adding to his articles is a rich trove of photography tutorials from industry leaders and the photography community. These articles come in the form of guides to take photos, editing tutorials, and gear advice.
---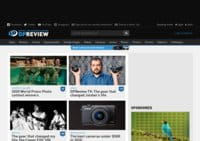 What originally started as the only photography blog on the internet, DPReview was gobbled up by Amazon in the late '90s. Since then, it has been a fascinating resource for camera equipment history, advice, and news. The DPReview Youtube channel features an excellent insight into photography equipment.
The hosts Chris Niccolls and Jordan Drake, who developed a cult following from Canada's 'The Camera Store', share incredible insight into what you should expect from your photography and videography equipment.
---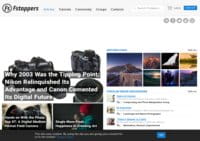 Lee Morris and Patrick Hall were quick to establish their website as the best place for photographers to learn. Developing a series of online learning world-class productions, most notably with Elia Locardi in 'Travelling the World', the duo unites with professionals in their field to share their insights.
In addition to the popular video series, the community arm of the site is one of the most knowledgeable. The community continually shares excellent articles on how to photograph particular subjects. Fstoppers is a photography site we would highly recommend learning from.
---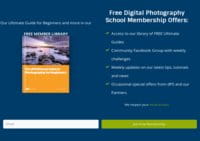 Melbourne Australian based professional blogger, Darren Rowse established Digital Photography School as the ultimate learning resource. The site content has a bias for beginners, but enthusiast photographers can still learn so much.
Digital Photography School has a rich content base, so if you are looking to learn how to photograph something specific, you should search here first. If you wish to develop your skills further, then browse their store, which is full of guides and video courses to help you navigate the exposure triangle through how to photograph landscapes.
---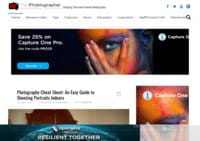 The founder, Chris Gampat, authors many interesting photography articles. Some of these include interviews with photographers which can boost your inspiration when you reach a certain level of burn out.
In addition to interviews, you can read a host of camera reviews, photography tips, and education. Learn from a myriad of photography subjects that cover film, shooting techniques, how-to guides, and reviews to help turn you into a better photographer.
---
An Online magazine site for professional photographers, videographers, vloggers, social media influencers, and tech junkies. Articles cover content creation, lifestyle, imagery, and visual publication.
---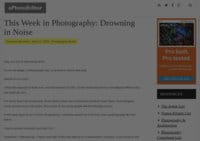 A Photo Editor takes a different approach to photography. Rather than focus on the gear, the content centers around a photographer's work, in each article see a different photographer's perspective. Understand what a photographer's vision is and how it impacts their photos.
Learn visual techniques of breaking the composition rules and understand the processes behind a picture. It's well worth taking a deep dive through the endless pages as there aren't many websites that dedicate themselves to featuring such creative individuals.
---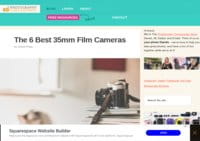 We're an educational website for folks who love photography - both pros and hobbyists alike! You'll find in-depth tutorials, a ton of freebies, gear recommendations, and a ton of fun times here.
---
Dapixara's official blog. On the Dapixara blog, the photographer shares about his personal life through blog posts and inspirational landscape photography from the Cape Cod.
---
Australian real estate photographer Anton Gorlin shares samples and guides to creating beautiful landscape images. Get tips on finding the right elements, staging, composition, and enhancement.
---
Visual representation of Carl Donohue's photography work, which mainly consists of nature, travel, and adventures in Alaska - its wildlife and landscape.
---
Photographer Carl Donohue features a gallery of stock images and photos of nature, travel, and adventure. See photos related to Alaska, polar bears, glaciers, birds, wildlife, and landscapes.
---
Indas is a travel and photography blog centered around scuba diving and marine life. Get travel tips, sea images, dive photos, and insights about ocean and marine conservation.
---
Learn photography and be inspired by the experts in courses such as beginner tutorials, wildlife portraiture, perfect exposure, adobe lightroom, macro photography and other techniques.
---
Transforming digital photos into gallery art on acrylic, bamboo and aluminum.
---
Blog of a fearless street photographer named Forrest Walker, featuring different photography projects from streets traveled around the world.
---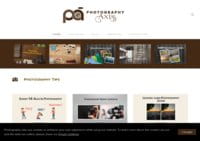 Govind Vijayakumar is a photographer with a passion for the image. On the website Photography Axis, the author shares an abundance of post-processing tutorials, photography articles, and reviews to help new photographers master their trade.
---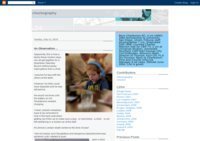 Retired news photographer from Charleston shares travel snippets and stories behind the photos collected over the past decades. See old photos presented in new perspective.
---
See the works of Tucson wedding photographer Michael Chansley. Inquire for photo coverage for all types of events including quinceaneras, sports tournaments, corporate headshots, family occasions, and real estate promotions.
---
US top photographers specializing in portrait, landscape, wildlife, and moving subjects. Photo services offered for individuals, families, birthdays, anniversaries, weddings, and event coverage.
---
Professional photography blog featuring tips on how to capture creative images for commercial and fashion photography. Studio offers fully equipped services for film and video production.
---
Images of nature taken by photographer Kerri Farley, captioned with poems, personal reflections, inspirational quotes and bits and pieces of life.
---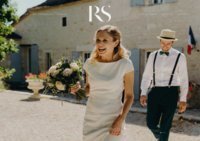 Dorset wedding photographer covering weddings across the country and destination weddings in Europe
---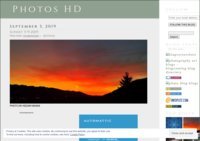 Online portfolio of Kedar Mesani, featuring HD photos of travel, art, and nature. See beach photos and artworks from Bali and chemtrail clouds in Zurich.
---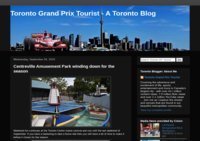 Photographer explores locations, events and adventures in Toronto.
---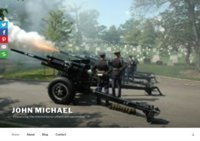 Professional photographer and historian John Michael presents a unique collection of images honoring the heraldry and history of the US military.
---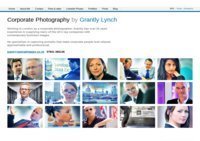 Corporate photography by Grantly Lynch, a professional photographer based in London. Visit this blog for corporate headshots, office photography, generic images, supplementary photos for marketing materials.
---
Style Over Coffee is a photography blog which includes fashion, beauty and lifestyle content. Read about current trends, travel chronicles, DIY ideas and photographs that highlight the best in life.
---
Multi-awarded photographer Thom Zehrfeld showcases the beauty of Oregon and other places through high dynamic range photography and digital printing. View architecture, seascapes, landscapes and more.
---
Online gallery of a Paris photographer who has witnessed the evolution of digital photography. See a different perspective of nature, travel, and events through his lens.
---