4009 Columbus Rd SW, Granville, OH 43023, USA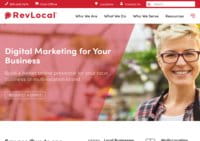 Established in 2010, RevLocal operates out of Granville, Ohio, and aids both corporate-chain and emerging brands to extend their online reach. This digital marketing agency provides scalable and localized solutions around local search marketing, reputation management, and social media advertising.
---
1 S Wacker Dr #3, Chicago, IL 60606, USA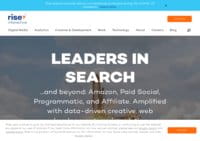 Launched in 2004, Rise Interactive is an award-winning agency with locations in Chicago, Buenos Aires, and Mexico City. Rise Interactive works with global companies and strongly emphasizes analyzing and converting data quickly to bring companies results as soon as possible. Their services include marketing campaigns, web and mobile app development, data analytics, and digital media strategy.
---
610 W Ash St, San Diego, CA 92101, USA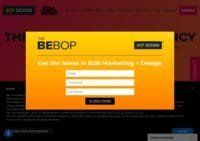 Bop Design is a San Diego-based B2B marketing company that specializes in branding, website design, and content marketing. They have worked with clients from all industries including accounting, biotech, engineering, consulting, and even healthcare. Providing a strategy tailor-made for specific markets, their philosophy revolves around unique angles that differentiate companies from their competition.
---
4600 Park Springs Blvd #100, Arlington, TX 76017, USA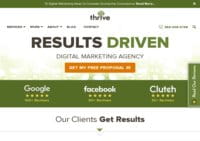 Established in 2005, Thrive Agency is a globally active digital marketing company that is headquartered in Arlington, Texas. This full-service agency handles web design, SEO, advertising, and content writing for businesses wanting to put out a clearer and more effective digital identity.
---
13105 Northwest Fwy #500-35, Houston, TX 77040, USA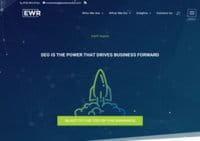 We are a leading full-service digital marketing agency based in Houston, Texas that is little outside the box and has been focused on results for over 20 years.
---
Main St, Fairfax, VA, USA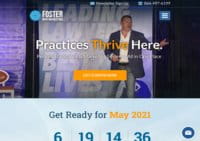 Working out of Fairfax, Virginia, Foster Web Marketing specializes in bringing online solutions to law firms, business owners, and medical practitioners. Using a full-service approach, Foster Web Marketing carries visitors from the search page to the front door of your business with their inbound marketing solutions (called Dynamic Self Syndication) and web design customized for your business.
---
250 N Orange Ave #1250, Orlando, FL 32801, USA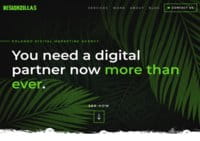 An Orlando-based agency, DesignZillas provides digital marketing services to heighten brand awareness, increase visitors, and convert them into customers. Their goal is to scale businesses with web design, digital advertising, and user experience as the key. DesignZillas analyzes your web and advertising data to create a custom-tailored digital marketing strategy that changes month to month following your goals.
---
5550 Morehouse Dr, San Diego, CA 92121, USA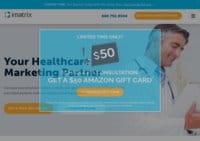 iMatrix is a digital marketing agency that hones in on healthcare marketing solutions. Based in San Diego, California, this company strengthens the online presence of chiropractic, veterinary, and eye care practices while optimizing their advertising ROI by targeting high-potential visitors. Their services include SEO, social media management, design, and development.
---
8070 Georgia Ave #602, Silver Spring, MD 20910, USA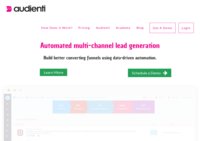 Audienti is a lead generation software company that serves the Washington DC area. Audienti utilizes sophisticated software that analyzes social media to deliver the highest converting visitors to your online business. This gives businesses easy, actionable data to find customers, collaboration partners, affiliates, and publicity sources.
---
1415 Park Ave W, Denver, CO 80205, USA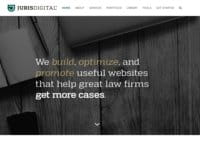 A Denver, Colorado digital marketing agency, Juris Digital provides online solutions to law firms and private lawyers. They improve website metrics like Google rankings and contact rate by establishing social proof through encouraging and collecting client reviews. They also provide effective website design, solid SEO services, legal content marketing, and advertising strategies.
---
La Jolla Centre I, 4660 La Jolla Village Dr, San Diego, CA 92121, USA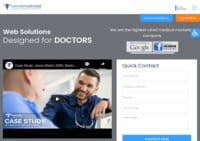 Doctor Multimedia is a highly rated marketing company geared towards improving the online presence of medical practices. Working from San Diego, California, this digital marketing agency covers web and mobile design, social media marketing, reputation management, email marketing, and content creation. This is all done with a distinct focus on having practices rank higher and promoting effective, local SEO strategies.
---
26310 Oak Ridge Drive, GS4, Spring, TX 77380, USA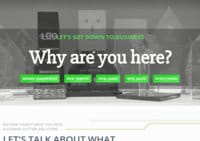 Fair Marketing Inc. is a digital agency that handles all aspects of your Internet marketing strategy. With a full suite of services, this company bases its eCommerce strategies around brand awareness, web traffic, web leads, and sales. Based in Houston, Texas, Fair Marketing Inc. uses marketing automation, inbound leads, and high ROI advertising to meet its goals.
---
274 Marconi Blvd #220, Columbus, OH 43215, USA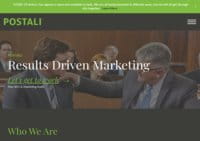 Postali is an Internet marketing agency that helps bring visitors to law professionals. Based in Columbus, Ohio, Postali has created multiple award-winning sites and does so by keeping up with changes in both the legal and eCommerce spheres. This agency keeps sites up-to-date and highly searchable by frequently reaching out to add the latest legal news to their client's blogs.
---
901 Red River St, Austin, TX 78701, USA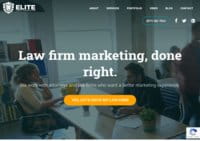 Elite Legal Marketing is a digital marketing agency that specializes in directing traffic to law firms and private practices. Based in Austin, Texas, they provide a guarantee to work with only one client per area to avoid conflicting competition in local search rankings. Elite Legal Marketing's strategy involves inviting web design, law-based SEO, pay-per-click advertising, and custom video content marketing.
---
407 S Warren St, Syracuse, NY 13202, USA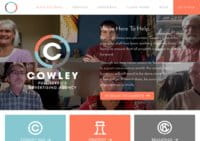 Cowley is a digital marketing agency operating from Syracuse, New York, with services including web design, digital marketing, and branding strategy. In addition to the standard services, Cowley also provides their Cowley 360 analysis, which is a proven approach to finding, analyzing, and improving your business's existing strengths to improve growth.
---
770 N Halsted St, Chicago, IL 60642, USA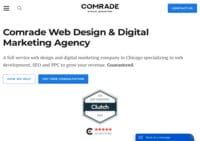 A Chicago-based marketing company, Comrade Web Agency offers SEO and PPC advertising to fuel growth. They have won Clutch's Top B2B Companies award and prioritize targeted traffic, qualified sales leads, and brand visibility. Their client's industries vary greatly including real estate, home care, and manufacturing giving Comrade Web Agency the experience to craft customized strategies based on the market.
---
3000 Chestnut Ave, Baltimore, MD 21211, USA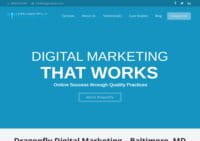 A digital marketing agency in Baltimore, Maryland, Dragonfly takes a holistic approach to improving your business rather than focusing on a single aspect. Their plans encompass improving search rankings, social media marketing, advertising, and content marketing. Once they put these services in place, their marketing team does an in-depth analysis that lets them optimize the process.
---
3809 S 2nd St, Austin, TX 78704, USA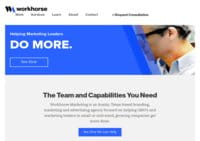 Workhorse Marketing is an Austin, Texas-based digital marketing agency specializing in helping small and mid-sized businesses build brands and develop a company face. This company assists in web development and marketing and creates copy and video content for its clients. Workhorse's primary target is branding through consistent logo design, graphics, and public voice.
---
9211 W Center St, Milwaukee, WI 53222, USA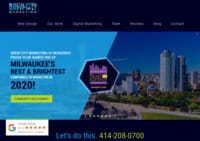 Brew City Marketing is an award-winning agency that has made a name in Milwaukee and specializes in small business strategy. They have won awards for local SEO services and diversity and have earned a designation as a Google Partner. Primarily performing web development through WordPress, Brew City Marketing integrates social media, SEO, and lead generation to effectively grow businesses.
---
1001 Bannock St #504, Denver, CO 80204, USA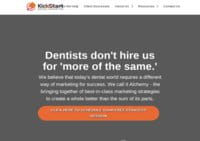 Based in Denver, Colorado, KickStart Dental is a full-service marketing agency rooted in the dental profession. Their DentalFlow system manages and automated follow-ups with new leads to consistently target new bases. KickStart Dental's other services include Google PPC advertising, high-converting web design, social media marketing, and search engine optimization.
---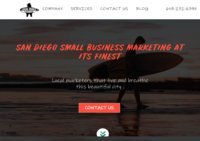 Local Dudes Marketing is fast-moving, up incoming, small business digital marketer. They focus on providing great services such as SEO, PPC, email marketing, and web design and development. Growth and brand awareness are their expertise.
---
2591 Dallas Pkwy, Frisco, TX 75034, USA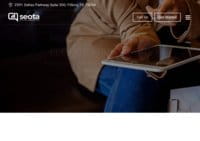 A full-service digital agency specializing in web design, SEO, PPC, and Paid Social ads.
---
2711 Valley View Ln, Farmers Branch, TX 75234, USA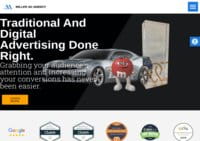 Founded in 1984, Miller Ad Agency mixes traditional and digital techniques in its online strategy. Serving the Dallas area, they study customer demographics, sales histories, and spending trends to create a strategy that is custom-made for each business. Miller Ad Agency pays attention to trending topics, both local and national, to craft the most compelling advertisements for every age and place.
---
3505 Graustark St, Houston, TX 77006, USA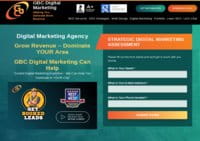 Digital Marketing services in Houston, Texas.
---
99 S Almaden Blvd 6th Floor, San Jose, CA 95113, USA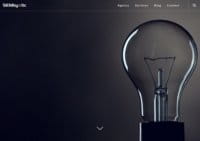 A digital marketing agency providing SEO, PPC, and web development services.
---
5841 Rivers Ave, North Charleston, SC 29406, USA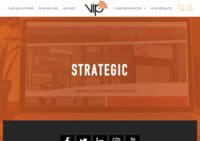 VIP Marketing and Advertising Agency
---
1310 E Robinson St, Orlando, FL 32801, USA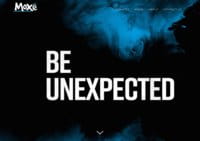 Bringing together advertising and marketing agency services under one roof. For more than 30 years, from website design and internet marketing to radio & TV ad placement, we've led clients to success.
---
5050 Quorum Dr #700, Dallas, TX 75254, USA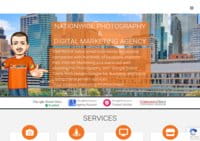 Dallas-based photography and digital marketing agency
---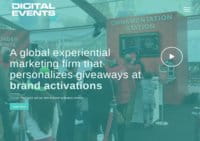 We specialize in personalizing giveaways at brand activations, trade shows, and corporate events to help brands engage, entice and connect with attendees.
---
100 Van Ness Ave, San Francisco, CA 94102, USA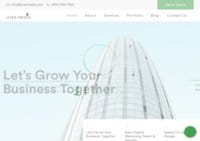 A full-stack digital marketing agency specializing in web design, SEO, PPC, and social media solutions.
---