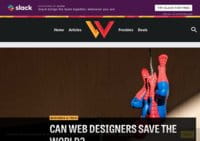 ---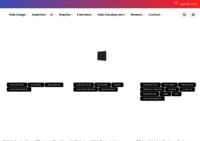 ---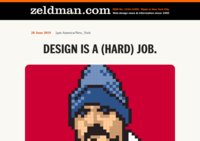 Web design insights since 1995. Personal site of Jeffrey Zeldman, publisher of A List Apart Magazine, founder of Happy Cog Studios, co-founder of The Web Standards Project, co-founder of the Event Apart design conference, author of Designing With Web Standards.
---
---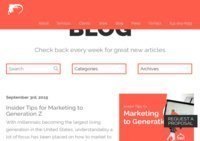 ---
Subscribe to the official ResellerClub Blog for tips on your Web Design and Development business. Get updates on Digital Marketing, Domains and Hosting offers!
---
Pixel Productions' design blog is a graphic and web design resource for anything design related ranging from BigCommerce tips and tutorials to website marketing articles and resources.
---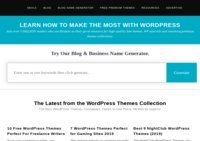 Providing users with daily articles on how to master WordPress and other Web design related tips and tricks. You also get weekly freebies just for visiting. Eighty-five Ideas also create awesome free template for you to use at no extra cost.
---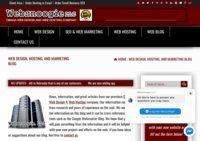 We are an Omaha website design, internet marketing, SEO, and web hosting company. We specialize in HTML, CSS, JAVA, PHP, and other languages as well. Our web hosting is fast and simple to operate. We offer different levels of marketing to our clients.
The first level is simple listings ($75 per month). We place your website in over 60 directories on the internet, and we provide a high level of support by adding graphics and additional content to your listings.
The second level is our gold level ($140 per month) of search engine support where we perform work with you and find the best traffic sources for your business. We also make your website more visible on the search engines as well.
The next level is our platinum support ($220 per month). We handle of of your content management, your internet marketing, website updates, and web design. Most of our clients go with this level for convenience.
Our highest level is our enterprise web design and marketing package ($350 per month) where we handle all of your online needs. All of these packages are extremely competitive in the industry.
---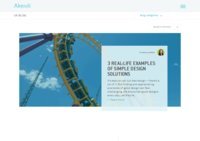 ---
Whether it's building a responsive e-commerce website or creating a bespoke email marketing template to get your business's message across effectively, our creative designs can help to engage with your target audience and increase sales.
---
---
---
---
---
---
Nebulas Website Design Blog
---
---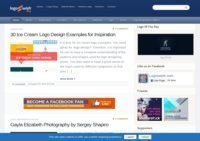 Logoswish is an excellent resource of graphic design material for designers, graphic artists, web designers, illustrators, photographers, bloggers, filmmakers, small business owners, web developers, artists or just regular people looking for inspiration everyday. We promote the works of talented artists from all over the world and share with other people worldwide.
---
---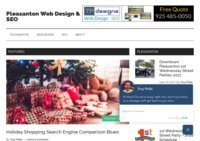 Information, tips and tricks about web design, web marketing, and a dash of local flavor from Pleasanton, California.
---
Award-winning web development since 1995
---
(Computer) Geeks since the 1980's
The core staff at Krack Media has been building quality products since we were kids. Then came the Internet revolution and the transition from curious, playful engineers to full-fledged computer geeks was a natural one. As we grow, we handpick only the best up-and-coming talent to join our team. Our new technical staff has grown up in the revolution and they are already geeks. The creative and support staff are experienced marketing professionals (they don't like to be called geeks.)
Our Philosophy:
We do what we do because we like to do it.
What does this mean to us?
We look forward to our daily challenges.
What does this mean to you?
We immerse ourselves in your project. We welcome the demands of our work that require us to be at the top of our game every day. We consider our challenges to be opportunities. Opportunities for us; but more importantly, opportunities for our clients.
---
---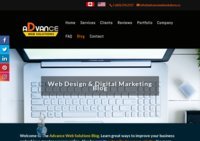 ---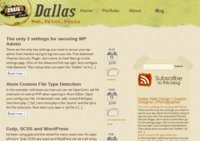 ---
---
---
Skyreach Media is a full service video production and web development company in Newfoundland Canada. This blog provides articles related to the digital arts and capturing the beauty of Newfoundland and Labrador.
---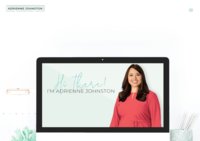 ---