6330 Gulf Fwy, Houston, TX 77023, USA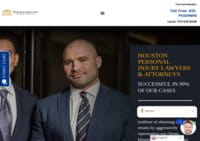 Headquartered in Houston, Pusch & Nguyen Law Firm LLP is a plaintiff's personal injury law firm specializing in all injury-related matters. If you or a loved one has suffered an injury in an accident as a result of the negligence of another party, our goal is to help you receive the highest compensation possible.
---
550 Post Oak Blvd #530, Houston, TX 77027, USA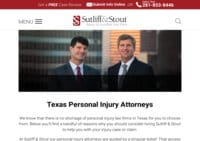 Sutliff & Stout, PLLC is a law firm based in Houston, that has been serving car accident victims across Texas since 2008.
At Sutliff & Stout, our personal injury attorneys are guided by a singular belief: That access to competent legal representation is a fundamental right. If you or a loved one has been seriously injured, we want to help.
---
6711 Cypress Creek Pkwy, Houston, TX 77069, USA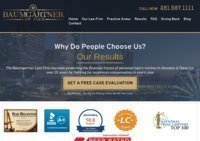 The Baumgartner is a Houston-based law firm committed to protecting the rights of personal injury victims since 1985. We focus on cases that have resulted in serious injury or loss of a family member.
---
6009 Memorial Dr, Houston, TX 77007, USA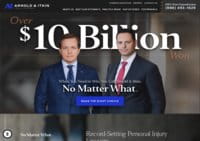 Arnold & Itkin is a personal injury law firm founded by Kurt Arnold and Jason Itkin in 2004. Headquartered in Houston TX, this award-winning firm is also operating out of Louisiana, Dallas, and Utah. The attorneys have recovered over $10 billion for accident and injury victims.
---
8584 Katy Fwy, Houston, TX 77024, USA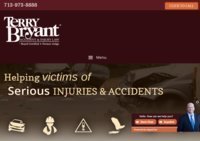 Terry Bryant PLLC is a personal injury attorney that represents individuals who were seriously injured or killed in vehicular accidents across Texas. Since 1985, the firm takes cases involving car, trucking, and motorcycle accidents. The attorneys also defend victims' rights in cases involving defective devices, product liability, and prescription drug injuries.
---
3200 Travis St, Houston, TX 77006, USA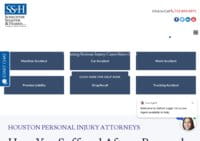 Schechter, Shaffer & Harris, L.L.P. based in Houston, has been representing personal injury victims throughout Texas since 1964. With more than 100 years of combined legal experience, the firm helps clients in cases including car accidents, work accidents, or maritime injuries.
---
846 North Loop, Houston, TX 77009, USA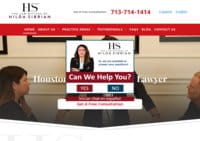 The Law Offices of Hilda Sibrian is a Houston-based personal injury law firm founded in 2004.
The firm's English and Spanish-speaking attorneys pursue justice in cases including car, truck, bicycle, pedestrian, and motorcycle accidents helping them to pursue compensation in court trials. They also represent victims of refinery accidents, premises liability, wrongful death, and animal attacks.
---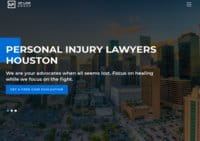 AP Law Group, is a personal injury law firm that represents car accident victims in Houston, TX. The attorneys also handle cases involving truck, motorcycle, and bicycle accidents. Ap Law Group assists clients with construction accidents, dog bites, and wrongful death cases.
---
1414 S Friendswood Dr, Friendswood, TX, USA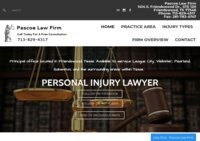 Pascoe Law Firm helps injury victims and their families who have been injured in car and truck accidents in the Houston and Galveston areas. The founding attorney John D. Pascoe is a member of the American Mar Association. Free initial consultations are available.
---