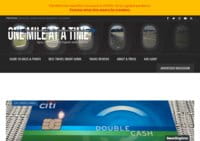 A travel blog with perceptive travel advice regarding airport lounges, airlines, plus how to save money on air travel. Quirky and fun reviews about things travelers want to know from hotels to redeeming points.
---
An in-depth, travel guide to Boston Massachusetts, with articles and guides on its local attractions, history, arts and culture, insider tips, events, dining spots, nightlife, sports, and more.
---
Cancun Airport Hotel Shuttle by eTransfers is an agency that has dedicated itself to offering the best transfers from the airport to your destination and back with unparalleled service and the most competitive rates in the market, plus the comfort that you and your companions deserve.
Don't think about it anymore, travel safely, and practically to your destination with the most reliable Cancun Airport Transportation service in the sector.
With Airport Hotel Shuttle, you will not have to worry about your safety during your trips and road tours, because, with us, you can get the service you always wanted at a spectacular price with the advantages and discounts that no other place offers.
---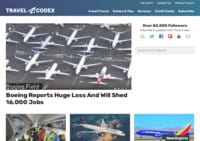 Straightforward travel guides and tips about everything from getting there to destinations. See all travel loyalty programs, choose the perfect travel credit card, and make the most of future travel plans all in one place.
---
While cruising may have taken a detour during the Covid crisis, it is coming back in full gear for 2021 and we're here to help you score the best deal.
---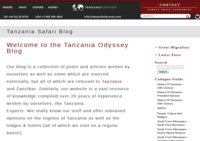 Detailed Tanzania Safari Blog including Zanzibar holiday info
---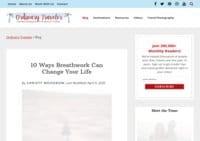 Blog on travel with an emphasis on extraordinary photography plus useful travel tips and advice. It features personal stories on balancing home life along with the urge to travel and how to make the most of being in different lands.
---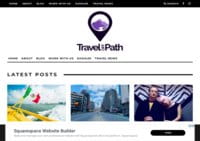 Inspired by spontaneity, this blog revolves around embracing minimalism while seeking the freedom of travel. Learn more about travel hacks, destination guides, trending travel news, and other travel essentials.
---
---
Ideas and activities for hen weekends
---
Travel Tips, Road Trips, Pet Travel and Adventure
---
Tanama Tales is a travel blog that speaks bliss through written words, sprinkled with travel stories and food adventures.
---
A life less stationary; a travel blog for working nomads.
---
A travel blog for those wanting to get started with house sitting or need to book us for a house sitting job!
---
---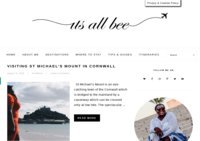 Need travel tips? Then look no further than ItsAllbee. Bianca shares travel tips on her travel blog; a gateway to all those that want to see the world, whether in heels or hiking boots. From London To Paris and from Cape Town to Cairo. Experiencing travel from luxury hotels, hostels to exploring in a campervan in places like Iceland.
---
---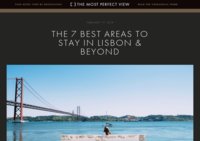 ---
---
A Seattle-area Mom writes about her family travels and shares tips on how to go on adventures with babies, toddlers, and preschoolers.
---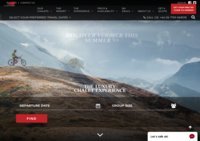 Discover the widest range of ski chalets in Verbier, Switzerland. Luxurious chalets, sensational food and wine, superb skiing. Browse our large selection of catered and none catered Ski Chalets.
---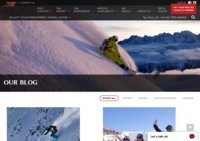 Ski Armadillo is leading Ski Chalet operator in Verbier, Switzerland. They pride themselves on having luxury accommodation and an excellent service to match. SkiArmadillo offer 5 star accommodation, food and drink - all at an affordable price.
---
---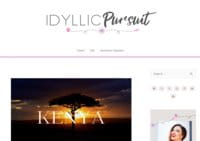 The secret to telling a great story is living one, and this blog proves it through first-person accounts of international travels along with travel advice. The world comes alive in this charming blog written by a self-professed digital nomad.
---
A local's blog about everything and anything involving the city of Barcelona (BCN), from a tapas tour to a trip to the Basílica de la Sagrada Familia. See what other people have to say about this breathtaking and historic city through the Perfect Days features which detail their encounters with the place and people.
---
---
---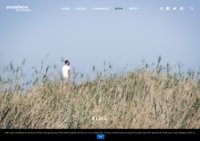 Anywhere We Roam is a travel blog featuring our detailed itineraries, helpful insights, and highlights from our adventures around the world.
Our passion for travel drives us to seek out destinations that appeal to our interest in history, culture, and natural scenery; places that have a story to tell, a people to meet and a rare landscape to discover.
We created Anywhere We Roam to share our passion for travel. To inspire you to venture to amazing places – armed with some practical advice – and have a truly unique travel experience.
So, fire up a screen and grab a Melbourne quality flat white. Read our stories, explore our itineraries, find out more about us and our passion for travel. Follow us on social media and plan your next travel adventure.
---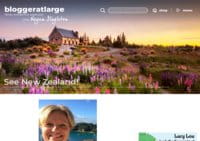 ---
This blog mostly covers the life of expat – a British woman who had lived in the US, and now dealing with the transition of being back to her home country.
---