16018 University Oak, San Antonio, TX 78249, USA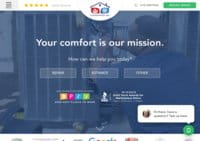 Champion AC is a residential and commercial heating, air conditioning, electrical services company located in San Antonio. Champion AC contracts work with high-quality specialists with over 40 years of experience in their field. They are respected for their reliability to both residents and business owners.
---
1069 Van Buren Ave, Indian Trail, NC 28079, United States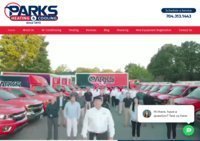 For over 40-years, the professional team of experienced heating and cooling experts at Parks Heating & Cooling have been serving homeowners and businesses with all of their HVAC needs, including new system installations, as well as repair. Visit our website to learn more about our various service offerings.
---
10131 Lemona Ave, Mission Hills, CA 91345, USA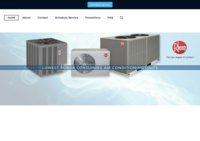 Reliable AC Repair Company local to Los Angeles. Servicing all major brands of air conditioning systems.
---
3903 Warehouse Row Ste D, Austin, TX 78704, USA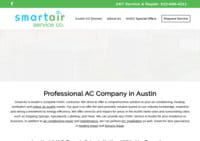 Smart Air offers HVAC maintenance, repair, and installation to ensure your home or business stays comfortable. If you live in the Austin area, let us care about your A/C and Heating needs! We provide emergency repair 24/7. Call us at (512) 600-4311 or visit our website today!
---
4300 W Bryn Mawr Ave, Chicago, IL 60646, USA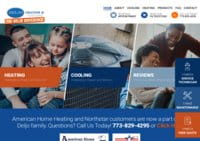 At Deljo Heating and Cooling, we know that keeping you and your family comfortable in your home is essential. Operating since 1922 in the Chicagoland heating and cooling industry, we have the experience to keep you warm during Chicago's winter seasons and cool when it's hot out. Call us if you live in Lincoln Park or want a heating and cooling inspection.
---
9608 N Nebraska Ave, Tampa, FL 33612, USA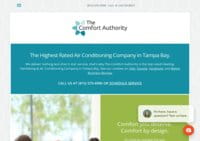 The highest-rated HVAC contractor in Tampa, Florida.
At The Comfort Authority, we treat every home with care, providing routine maintenance for all your heating and cooling needs. Our services include air quality checks for allergies or duct system improvements to quickly get your home back on track. Whatever you need to do, our team of experts is happy to do it!
---
6300 N Wayne Rd, Westland, MI 48185, USA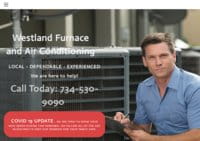 Best HVAC company in the Metro Detroit Area. We have a 24-hour emergency service for your needs. We also provide evening and weekend appointments. Give us a call today.
---
200 11th Ave N #225, Nashville, TN 37203, USA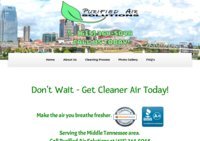 A Nashville based company is providing HVAC services for everything from HVAC installation, repair, and replacement to air duct cleaning, routine checkups, and more. We stand by our beliefs. We are always professional, honest, prompt to respond, and ethical with our pricing and estimates. You can count on us for all of your HVAC needs.
---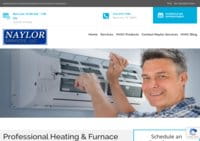 Naylor Services offers professional HVAC repair and installation in Bertram, Texas and the surrounding communities of Burnet, Leander, Liberty Hill, and North Austin.
---
2055 Kristy Ln, Rockwall, TX 75032, United States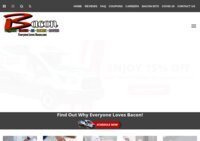 Bacon Plumbing, Heating, Air & Electric is an up-front and honest company that provides service for anything from plumbing to HVAC work. Bacon has expanded their services across the metroplex of Dallas and Rockwall. They provide professional experience for your home or business needs with a 100% money back guarantee for their exceptional customer service.
---
2615 Big Town Blvd, Mesquite, TX 75150, United States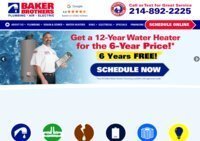 Baker Brothers Plumbing, Air Conditioning & Electrical is a top-rated plumbing, HVAC, and electrical company in Dallas. Baker Brothers began with a simple idea to help our community by providing outstanding quality and tireless customer service.
---
5000 W 29th Ave, Denver, CO 80212, United States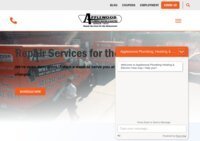 Applewood is Denver's leading plumbing company. We have been providing heating, cooling, electrical, and plumbing services to the Denver area since 1973. We pride ourselves on our 96% on-time record with over 6,000 reviews on Google for a 4.7-star rating! Applewood has helped over 300,000 satisfied customers in their time of need by fixing broken boilers during blizzards as well as repairing leaky faucets.
---
3581 W McNab Rd, Pompano Beach, FL 33069, United States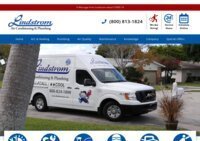 Lindstrom Air Conditioning & Plumbing is an HVAC company serving homeowners of South Florida since 1975. The company is proud of its tradition of excellence and stands by its Trust Certified technicians who undergo extensive training and background checks before arriving on the job. With decades of experience, Lindstrom's leadership team is constantly on the lookout for technological trends to better serve their customers with what they need at the time.
---
6201 Broadway, Denver, CO 80216, United States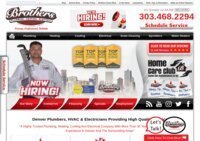 Brothers Plumbing, Heating, and Electric is a family-owned and operated HVAC company that has been in business for over 40 years. Starting in 1980 with one service truck, we have seen our company grow to include many different services such as plumbing, heating, and electricity. Our mission is to develop lasting relationships with clients where everyone wins, showing team members that we care about their needs and providing them with a safe work environment. We can handle all of your needs from start to finish.
---
18700 N 107th Ave #30, Sun City, AZ 85373, United States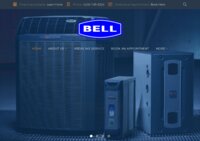 Bell Air Conditioning is your local AC and heating company. We service the entire valley area, and we offer a variety of repairs, installations, and maintenance services. We have over 1000 reviews on Google with 5-star reviews! We have years of experience in our trades, and we guarantee the best choice when it comes to cost and quality. Our experienced staff is ready to serve you now!
---
3321 E Atlanta Ave, Phoenix, AZ 85040, United States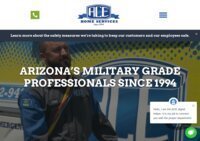 ACE Home Services, located in Phoenix, AZ, is a full-service HVAC company that offers all heating and cooling services. ACE Home Services has helped thousands of Arizonans stay relaxed and comfortable in their homes and offices by providing flexible financing programs, including special discounts. We are proud to offer assistance to our neighbors, allowing them to beat the hot summer heatwaves. We value customer feedback, which is why we work hard to answer each concern or request.
---
1455 Bancroft Ave, San Francisco, CA 94124, United States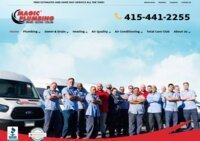 Magic Plumbing is a plumbing company and an HVAC company that serves the San Francisco Bay Area. They have been solving problems just like yours since 1980. You can call them at 415-441-2255 to speak with a representative about their services, including flexible scheduling for your convenience and quality results. Magic Plumbing provides cost-effective solutions designed to meet your specific needs.
---