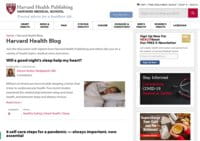 Harvard Health Publishing is a division of the Harvard Medical School of Harvard University. It provides the most up-to-date health information from trustworthy sources and experts including more than 10,000 physicians at Harvard Medical School.
---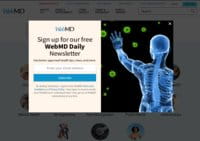 WebMD provides the most up-to-date medical information verified by a team of over 100 doctors and health experts.
---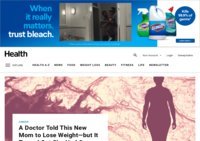 Health.com provides the latest and most credible health information in terms you can understand from the experts in the industry. Get breaking news, see real-life examples, and learn about the most recent treatments and ways to enhance your health.
---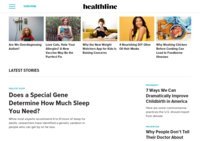 Healthline provides 'real-life' advice for your physical and mental health in an objective manner. Get inspiration, guidance, and support to be your overall best with real stories and advice.
---
Sharing health, fitness, and diet info for your health and well-being!
---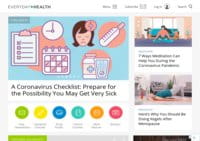 Everyday Health provides advice that relates to the 'everyday person' with a perfect combination of lifestyle and medical advice. Read stories, learn tips, and get new tools to help you make the most of your physical, emotional, and intellectual wellbeing.
---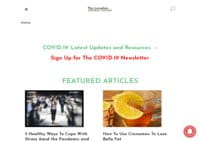 These resources will come in handy whether you are just starting out or you've been working on rejuvenating your health for a long time. From alternative medicine, health, fitness, beauty, cooking tips, to how-to-guides, answers and more. You'll find everything you need to turn your health around and you look and feel the way you deserve to.
---
---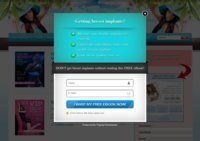 Miami plastic surgeon, Dr. Michael Salzhauer of Bal Harbour Plastic Surgery Blog- Plastic surgery news, information and before and after photos
---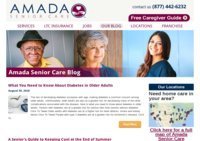 Amada Senior Care Blog is a trusted resource for seniors. The company provides high-quality, personable attention to the elderly. Amada's goal is to enrich lives by helping seniors feel safe and move securely through beauty and dignity in their golden years.
---
A blog dedicated to ostomy care and management, it features product reviews on barrier films, ostomates, protective seals, odor control solutions, dressings, liners, and more.
---
---
---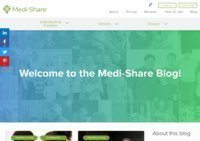 Medi-Share is an affordable, Biblical alternative to health insurance. Our blog offers readers solutions to their healthcare concerns, information on how to live healthy lifestyles, and encouragement from the Word of God.
---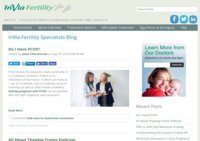 ---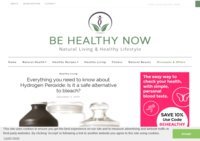 Be Healthy Now is a blog promoting natural living and a healthy lifestyle. It contains health articles and posts about nutrition, fitness, toxin elimination, beauty products, stress management, and more.
---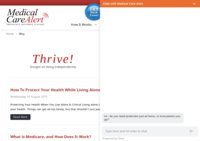 Thrive is a blog created by Medical Care Alert and American Response Technologies. While promoting its alert systems, it also provides useful information on how seniors can live independently.
---
404-600 Sherbourne Street, Toronto, ON, Canada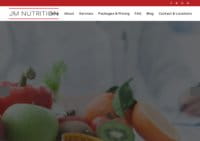 JM Nutrition is a nutritional counseling service by Registered Nutritionists and Registered Dietitians with a widely read blog.
---
Our growing community's mission is to help each other grow in our personal and professional lives.
---
Back Pain Blog UK talks about the personal journey of a chronic back pain sufferer. It features fibromyalgia, arthritic conditions, treatments, therapies, product reviews, and health tips.
---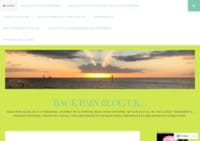 Back pain blog is a personal journey of a chronic back pain sufferer. My site is full of the latest treatments, product reviews, therapies, drugs, tips, and websites on back pain, fibromyalgia, and arthritic conditions.
---
---
---
Boutique aesthetic clinic providing expert non-surgical beauty and skincare treatments. Our blog provides tips, advice, and guides on fuss-free beauty for busy women.
---
Shasta Ortho Sports Medicine Blog
---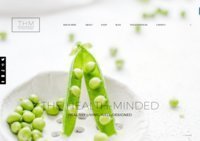 The Health Minded is a simplified path to a healthier lifestyle through wellness tips, healthy how-to's, nourishing recipes, and health-promoting strategies in an easy-to-read format.
---
Early Onset Blog: Encourage, Inspire, & Inform
---
Dedicated to the scientific exploration of human energy potentialities, such as kundalini, Nirvikalpa, neuroplasticity, energy healing. How and why these biological phenomena function, their effect on the individual, and on individual and collective consciousness.
---
---
The Best Resource for Digestive Health Information
---