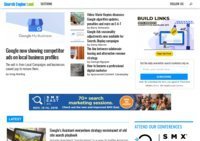 ---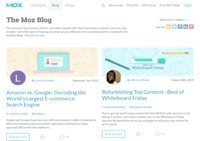 ---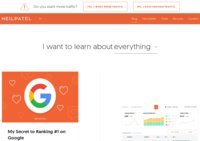 ---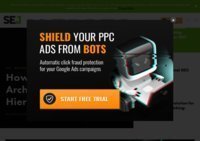 ---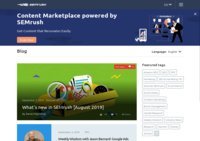 ---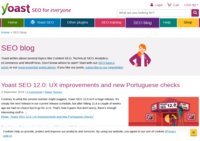 ---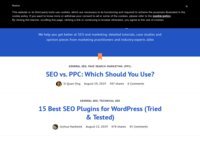 ---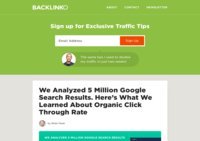 ---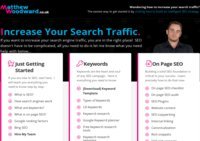 ---
---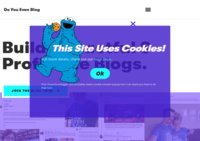 This blog provides detailed guidelines and recommendations on how you should plan your blog's internal structure so that search engines crawlers will love it.
---
Useful ideas about SEO and promoting your website in sensible ways. Lots of myth-busting, and long-winded rants about SEO and inbound marketing.
---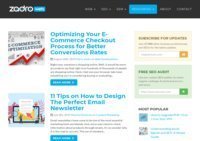 Blogging mostly about advanced SEO, with additional topics on social media, web development, content marketing, paid search, and so much more!
---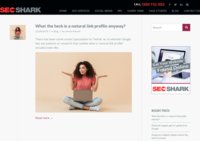 SEO Shark's blog is all about Search Engine Optimisation (SEO). There are many posts with useful tips about SEO, social media, PPC and all tips about digital marketing.
---
Interested in learning more about search engine optimization strategies? Read through our latest blog posts to learn the ins and outs of marketing.
---
Let's Get Optimized is a Canadian based Search Engine Marketing Agency with locations in Toronto, Oshawa, Montreal & Halifax. Our focus is on helping SMB's become market leaders. Services include SEO, Local Search, Paid Search (Google Ads), Facebook Marketing, Web Design & More.
---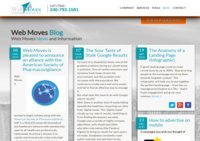 The blog offers tips on how you can improve your rank and also provides the latest search engine news and thorough explanations about the different aspects of SEO.
---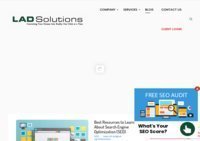 LAD Solutions Blog discusses tips, strategies, best practices and latest trends about search engine optimization, pay-per-click marketing, social media, web design & development and other online marketing strategies.
---
Get a full grasp of the latest SEO strategies that can help increase your domain authority and web traffic. From SEO and content management to strengthening your website security, this blog has all the resources that you need.
---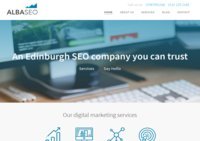 An SEO agency located in Edinburgh. This blog is for businesses and SEO enthusiasts alike to help understand and use SEO to increase search presence.
---
Surpass your competitors with SEO GDK's blog.
---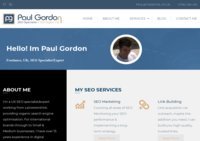 Paul Gordon, a freelance SEO consultant, specialist, expert; He has been involved in digital marketing for over 15 years.
---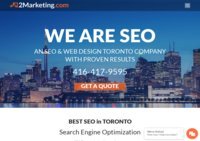 2Marketing provides SEO and Web Design services worldwide to businesses in all industries. Call 416-417-9595 to discuss your online marketing needs.
---
Media Heroes are a full service digital marketing agency providing high quality SEO services across Australia. We specialise in SEO work for small and medium businesses and are able to create customised plans for them. Get in touch with us today!
---
Matt Beswick is a renowned digital strategist and SEO consultant who has years of experience in different niches.
The blog offers numerous helpful and proven methods. Find tips on how to execute whitehat SEO techniques and helpful information about the most popular Google algorithms.
---
We create innovative SEO strategies that help our clients become more profitable. We work with companies of all sizes, helping them to grow their brand consistently using all the years of experience and expertise we have at our disposal to hand-craft the most effective SEO strategy to grow your business.
---
Turn your web pages into traffic magnets with the help of Webenso's tips and tricks! Our comprehensive SEO guidelines don't just focus on the usual methods. Visit us and find out more.
---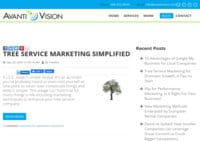 Philadelphia area SEO expert and national broadcasting video production expertise combine to cover all things Inbound and Digital Marketing. Get tips and stay on top of the latest marketing trends. Blog will be most useful for industrial manufacturers, distributors and those in the home services however anyone interested in getting more from their marketing efforts should check it out.
---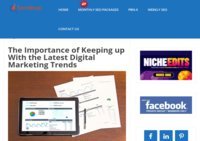 This blog is run by SEO experts. We have ranked More than 1095 Sites in 2018 Alone with our SEO techniques. You can read it aloud to find latest
Loopholes in Google algorithms updates and rank your site above your competitors.
---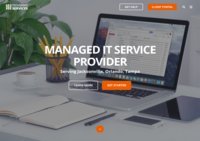 Techsperts Talks About is where you'll find our favorite technology tips, tricks, and information. In this, our first post of the series, we'll share where we go to find accurate product reviews and up-to-date news coverage.
---