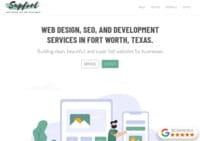 Supfort Web is a Web design and development agency serving in Fort Worth, TX, and nearby areas since 2007.
The agency's web designers focus on building beautiful & clean websites with top-notch performance. This web design and Internet marketing company also helps its clients grow their online presence through services that include responsive website & mobile app development, SEO, PPC, and content marketing.
---
600 N Washington Ave C203, Minneapolis, MN 55401, USA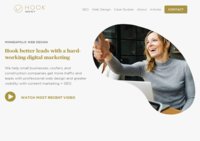 Web Design Minneapolis and marketing focused on high-quality, professional websites built to earn you customers. We create compelling websites and make sure your content and images are easy to edit, and we know how to make sites that earn more traffic from search engines. Check out our work, and get started today.
---
219 SW 17th St, Fort Lauderdale, FL 33315, USA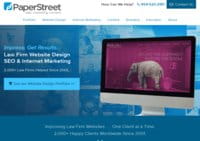 PaperStreet is a Fort Lauderdale-based award-winning agency specializing in law firms' web design. The company was found in 2001 by lawyer Pete Boyd. Since then the agency has created mobile-friendly websites for over 2000 clients worldwide. Paperstreet also provides comprehensive Internet marketing services including SEO, brand building, logos, and content writing.
---
14301 FNB Parkway Suite 100, Omaha, NE, 68154, United States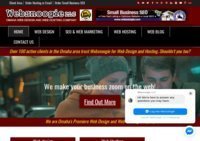 We provide an SEO consultation with every call! Omaha Web Design, Web Hosting, and Search Engine Optimization Company. We provide fast, secure, web design and web hosting with up-to-date technology. We also perform search engine optimization to help your website get noticed more, and so that you will get the maximum return in investment. We have over 10 years of experience and an excellent customer service staff.
---
901 Fifth Avenue, 901 5th Ave, Seattle, WA 98164, USA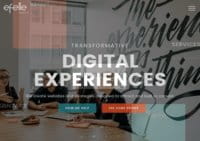 A web design agency in Seattle, WA
---
980 Hammond Dr, Atlanta, GA 30328, USA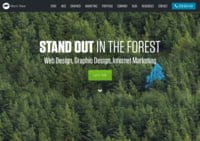 Black Bear Design is Atlanta's full-service digital agency. The team is made up of creative talents from a wide range of industries, including design, development, PR, and social media. Black Bear puts its creative talents to work to help businesses grow their online presence and stay visible in a competitive market. Since 2004, the company provides a range of services from site development to graphic design.
---
2831 G St, Sacramento, CA 95816, USA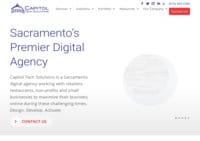 Sacramento's premier agency specializing in digital marketing and software development
---
1777 Church St NW, Washington, DC 20036, USA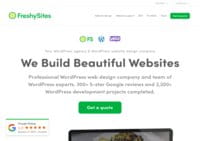 FreshySites is a WordPress website development company founded in upstate New York, US. They have completed over 2,200 projects and received 300+ 5-star ratings on Google. From its start in 2011 FreshySites offers a wide range of professional and user-fiendly WordPress web solutions. The team at FreshySites is dedicated to developing corporate websites that help organizations reach their goals by increasing customer engagement through interesting content and design.
---
7703 N Lamar Blvd #510, Austin, TX 78752, USA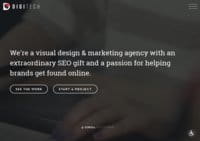 Austin web design company DIGITECH offers award-winning web design, WordPress development, and exclusive SEO services. We handle all aspects of websites from the initial planning stages to the final execution. With more than 10 years of experience working for major brands worldwide, our team understands your business goals and successfully executes a winning digital strategy.
---
24 School St 2nd Floor, Boston, MA 02108, USA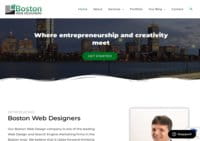 Boston Web Designers provides premier digital marketing, web design, and branding solutions. We specialize in custom web development for small-to-mid-size businesses to large global enterprises alike. Our team has more than 20 years of experience handling all kinds of internet marketing initiatives with a focus on responsiveness, mobile app development, and branding that will lead to your company's success as it grows.
---
3436 Magazine St, New Orleans, LA 70115, USA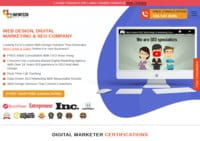 Infintech Designs is an SEO, Web Design & Digital Marketing Company with offices in New Orleans. Since 2002 Infintech Designs strives to provide growth for your brand by executing strategic marketing campaigns built on trust and integrity.
---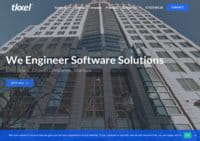 Looking for Top Software Development Company in USA? We Engineer Software Solutions for Enterprises, Growth Companies & Startups. Collaborate with us for top-notch and innovative software solutions at the most economical rates.
---
3010 Lyndon B Johnson Fwy #1200, Dallas, TX 75234, USA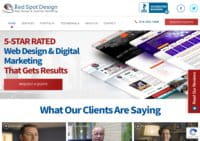 Red Spot Design is a design and marketing company based in Dallas, TX. Red Spot has designed websites for small companies to multimillion companies and we take pride in their success. We also offer Internet Marketing Services such as Search Engine Optimization (SEO), or Web Design Services (WordPress Blogs). We can guarantee your website will look awesome with our industry-leading web designer team.
---
75 E Santa Clara St, San Jose, CA 95113, USA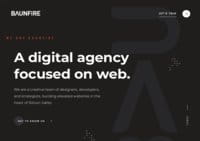 Baunfire is an award-winning digital agency that designs and develops high-quality, effective web design. Located in Silicon Valley, we combine relevant trends and best practices to build browser-friendly websites with longevity. Our team of designers and developers is dedicated to perfecting their craft while providing the highest level of customer service. We're here for you every step of the way: from brainstorming ideas all the way through launch day and beyond! With our wide range of services including photography, graphic design, copywriting, and search engine optimization (SEO), we offer a full suite of network solutions for your business.
---
3144 Chowen Ave S, Minneapolis, MN 55416, USA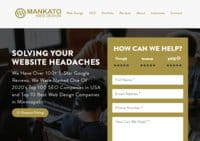 Mankato Web Design is a Minneapolis-based company that specializes in website design and SEO for small businesses. The brand has been providing clients with cutting-edge web designs since 2006, helping them to grow their presence online. With hundreds of 5-star reviews from Google, Yelp, and BBB TopSEOs magazine has named Mankato Web Design among one of America's top web design companies.
---
410 Shurs Ln, Philadelphia, PA 19128, USA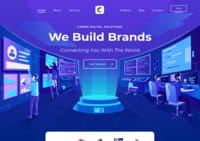 Philadelphia web design and development services. Caveni offers projects in incredibly diverse fields, with technical and creative challenges. They use the experience of many decades to create scalable projects that are creative for clients, maintainable and original.
---
3102 Hoyt Ave, Everett, WA 98201, USA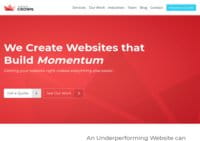 Jordan Crown is a boutique web design agency, located north of Seattle, specializing in WordPress design. The company provides affordable web development services for businesses of all sizes. They have been building easy-to-manage, high-quality, responsive website designs since 2006.
---
3526 Fremont Pl N, Seattle, WA 98103, USA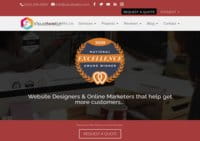 Visualwebz LLC is a web design and online marketing agency focused on small business solutions. Originally from Seattle, they have been successful in serving many industries since 2008. Visualwebz continues to provide state-of-the-art web design services. The agency uses best SEO practices to get your company at the top of Google searches to drive leads and sales.
---
741 Monroe Dr NE, Atlanta, GA 30308, USA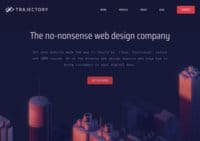 Trajectory is a small digital design company in Atlanta. We work with clients to create clean, functional, and secure websites 100% custom to the client's needs. Since 2005 in the web design and online marketing industry, we will provide you with a lean but strong team of experts for your web design needs that know how to get the job done right.
---
411 W Monroe St, Austin, TX 78704, USA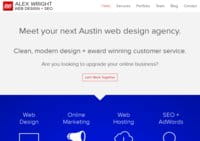 Alex Wright Web Design and SEO is a company operating in the Austin, Texas area. The company aims at offering affordable site designing and SEO services that will help businesses grow their online presence. They create responsive, modern, and clean WordPress websites that focus on user experience. All website services such as hosting, maintenance, etc., are included to make it easier for clients to manage their businesses.
---
3752 North Southport Avenue, Chicago, IL, USA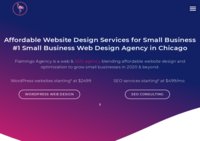 Flamingo Agency provides affordable web design and search engine optimization services to small businesses. We design WordPress websites with pricing starting at $1999. Our SEO services are perfectly suited for small businesses. Call for a quote today.
---
126 E Haley St A15, Santa Barbara, CA 93101, USA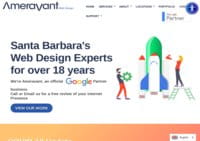 Ameravant is a web design and development company in Santa Barbara. Founded in 2001, they specialize in creating websites for small and medium-sized businesses as well as over 80 nonprofits. They optimize websites to increase Google search engine rank with engaging content that will want targeted visitors to stay longer and learn more about your business. The company's goal is to create responsive websites with lower bounce rates and to drive more sales to its clients.
---
11335 NE 122nd Way, Kirkland, WA 98034, USA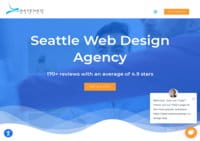 Sayenko Design was founded in 2009 to provide businesses of all sizes with user-driven web design and development solutions. The company's goal is to create a long-term partnership centered around trust, and we respect your time and budget. The firm's low overhead and well-refined processes allow us to offer high-quality, responsive website design and marketing campaigns at competitive price points.
---
301 Clematis St #3000, West Palm Beach, FL 33401, USA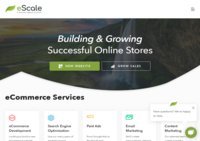 We are creative, agile, results-oriented doers with a passion for growth. We build high-performing, cutting-edge eCommerce websites that are designed to sell, and we craft powerful marketing strategies that connect with audiences and boost sales.
We exist to help positive-impacting eCommerce companies reach their growth and profit potential. Why positive-impacting? It's important for us to believe in the work we do, so we only work with companies that are making a positive impact on society.
Are you one of them? Get in touch, and let's find out if we're a good fit.
---
1770 The Exchange SE, Atlanta, GA 30339, USA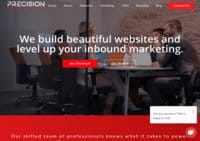 Based in Atlanta, Precision Creative is a digital marketing agency that specializes in web development and marketing. Best rated for website design and internet marketing, we pride ourselves on the foundations of efficiency, understanding, and results. We specialize in providing superior creative media services to help our clients grow their businesses. Contact Precision Creative today for your custom quote!
---
6789 Quail Hill Pkwy, Irvine, CA 92603, USA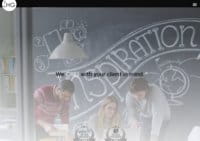 Orange County-based LightHouse Graphics offers full-service digital consulting to businesses looking for creative and insightful Web design, SEO, and other marketing services. We strive to create custom solutions for every client we work with, which is why our clients love our level of dedication and expertise.
---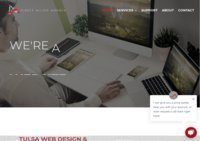 We're a team of creative marketers with the experience and resources to help businesses build a beautiful brand.
We've absolutely mastered three main avenues for marketing our clients. Pinpoint online ad campaigns, stunning web design, and SEO and strategic telephone conversations to existing customers.
---
10345 E Talameer Ave, Mesa, AZ 85212, USA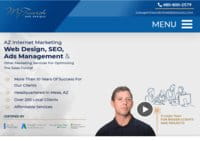 My Favorite Web Designs LLC is a marketing company that specializes in search engine optimization and website design. Our main goal is to help businesses build their online presence by creating relevant and search-friendly content for their website. We also focus on SEO design to give your website user-friendly features like fast loading speeds, well-established social media channels, good user experience, clean design concepts using the latest technologies, and much more!
---
7182 US Highway 14 Suite 201 Middleton, WI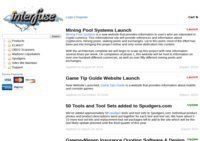 A web development company that specializes in creating niche websites which include e-commerce websites, online stores, web directories, articles directories, search engines, and more.
---
11550 N Meridian St, Carmel, IN 46032, USA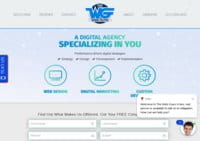 The Web Guys have been helping businesses succeed online since 2005. Our service-driven digital marketing firm is focused on increasing the quality and quantity of clients' web traffic through time-tested strategies. We believe in what we say and put honesty first, both in our company values as well as the services we provide our clients with.
---