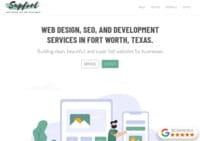 Supfort Web is a Web design and development agency serving in Fort Worth, TX, and nearby areas since 2007.
The agency's web designers focus on building beautiful & clean websites with top-notch performance. This web design and Internet marketing company also helps its clients grow their online presence through services that include responsive website & mobile app development, SEO, PPC, and content marketing.
---
600 N Washington Ave C203, Minneapolis, MN 55401, USA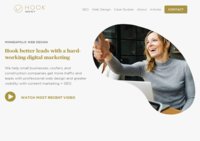 Web Design Minneapolis and marketing focused on high-quality, professional websites built to earn you customers. We create compelling websites and make sure your content and images are easy to edit, and we know how to make sites that earn more traffic from search engines. Check out our work, and get started today.
---
219 SW 17th St, Fort Lauderdale, FL 33315, USA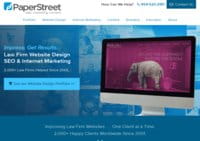 PaperStreet is a Fort Lauderdale-based award-winning agency specializing in law firms' web design. The company was found in 2001 by lawyer Pete Boyd. Since then the agency has created mobile-friendly websites for over 2000 clients worldwide. Paperstreet also provides comprehensive Internet marketing services including SEO, brand building, logos, and content writing.
---
14301 FNB Parkway Suite 100, Omaha, NE, 68154, United States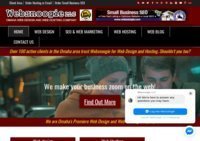 We provide an SEO consultation with every call! Omaha Web Design, Web Hosting, and Search Engine Optimization Company. We provide fast, secure, web design and web hosting with up-to-date technology. We also perform search engine optimization to help your website get noticed more, and so that you will get the maximum return in investment. We have over 10 years of experience and an excellent customer service staff.
---
980 Hammond Dr, Atlanta, GA 30328, USA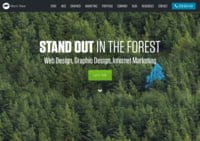 Web design, graphic design, and Internet marketing
---
901 Fifth Avenue, 901 5th Ave, Seattle, WA 98164, USA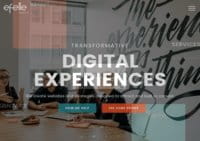 A web design agency in Seattle, WA
---
2831 G St, Sacramento, CA 95816, USA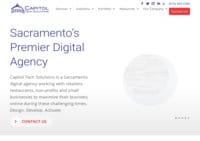 Sacramento's premier agency specializing in digital marketing and software development
---
1777 Church St NW, Washington, DC 20036, USA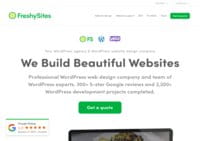 A web design agency specializing in WordPress and WooCommerce development
---
24 School St 2nd Floor, Boston, MA 02108, USA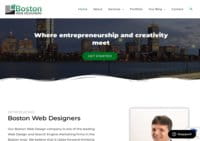 ---
7703 N Lamar Blvd #510, Austin, TX 78752, USA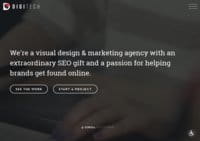 ---
75 E Santa Clara St, San Jose, CA 95113, USA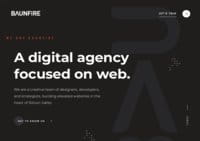 Web design and development in Silicon Valley
---
410 Shurs Ln, Philadelphia, PA 19128, USA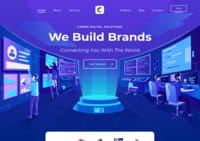 Philadelphia web design and development
---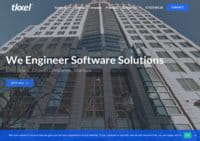 Looking for Top Software Development Company in USA? We Engineer Software Solutions for Enterprises, Growth Companies & Startups. Collaborate with us for top-notch and innovative software solutions at the most economical rates.
---
3010 Lyndon B Johnson Fwy #1200, Dallas, TX 75234, USA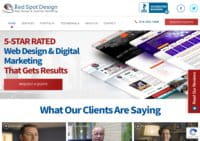 ---
3144 Chowen Ave S, Minneapolis, MN 55416, USA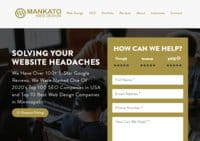 Minneapolis web development company
---
3102 Hoyt Ave, Everett, WA 98201, USA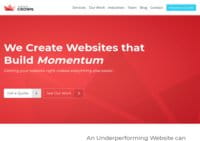 A boutique web design agency, located north of Seattle, specializing in WordPress design
---
411 W Monroe St, Austin, TX 78704, USA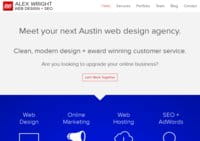 Austin Web Design and SEO
---
3436 Magazine St, New Orleans, LA 70115, USA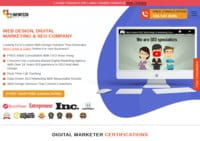 Web design and online marketing solutions that generate more sales for your business.
---
741 Monroe Dr NE, Atlanta, GA 30308, USA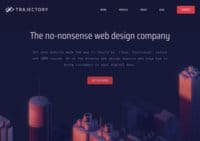 Web design experts creating clean and functional websites
---
126 E Haley St A15, Santa Barbara, CA 93101, USA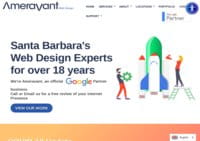 Santa Barbara web design agency
---
301 Clematis St #3000, West Palm Beach, FL 33401, USA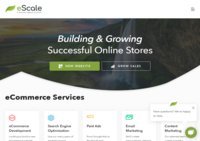 We are creative, agile, results-oriented doers with a passion for growth. We build high-performing, cutting-edge eCommerce websites that are designed to sell, and we craft powerful marketing strategies that connect with audiences and boost sales.
We exist to help positive-impacting eCommerce companies reach their growth and profit potential. Why positive-impacting? It's important for us to believe in the work we do, so we only work with companies that are making a positive impact on society.
Are you one of them? Get in touch, and let's find out if we're a good fit.
---
10345 E Talameer Ave, Mesa, AZ 85212, USA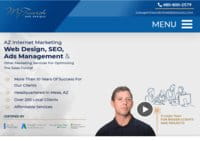 Delivering clean designed and search engine-friendly websites combining with a superb user experience.
---
11335 NE 122nd Way, Kirkland, WA 98034, USA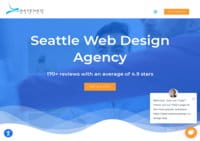 A top-rated Seattle web design agency
---
6789 Quail Hill Pkwy, Irvine, CA 92603, USA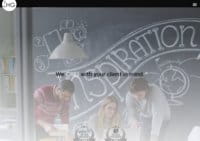 Web design and creative agency in Irvine, California
---
3526 Fremont Pl N, Seattle, WA 98103, USA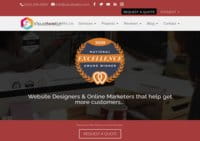 A top-rated website design agency in Seattle
---
1931 SE Powell Blvd, Portland, OR 97202, USA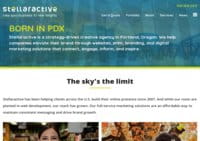 ---
7182 US Highway 14 Suite 201 Middleton, WI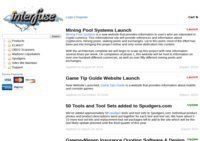 Web development company that specializes in create niche websites which include e-commerce websites, online stores, web directories, articles directories, search engines, and more.
---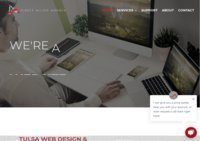 We're a team of creative marketers with the experience and resources to help businesses build a beautiful brand.
We've absolutely mastered three main avenues for marketing our clients. Pinpoint online ad campaigns, stunning web design, and SEO and strategic telephone conversations to existing customers.
---
1770 The Exchange SE, Atlanta, GA 30339, USA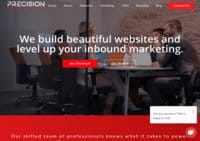 Atlanta Web design and inbound marketing agency
---
3752 North Southport Avenue, Chicago, IL, USA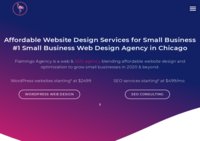 Flamingo Agency provides affordable web design and search engine optimization services to small businesses. We design WordPress websites with pricing starting at $1999. Our SEO services are perfectly suited for small businesses. Call for a quote today.
---