Locally owned San Francisco microbusiness specializing in the areas of web design, graphic design, fine art & illustration, digital marketing & SEO, and 3D printing.
---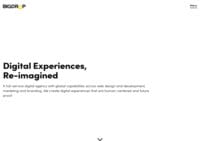 ---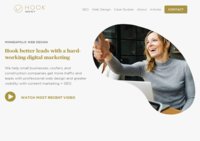 Web Design Minneapolis and marketing focused on high-quality, professional websites built to earn you customers. We create compelling websites and make sure your content and images are easy to edit, and we know how to make sites that earn more traffic from search engines. Check out our work, and get started today.
---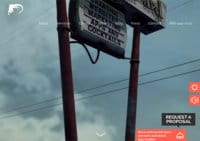 ---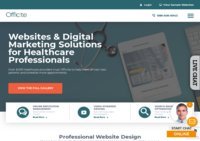 ---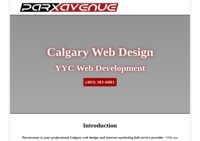 Parxavenue Web Design is all about building websites that will rank #1 in major search engines. We're based out of Calgary but can help clients all over the world!
---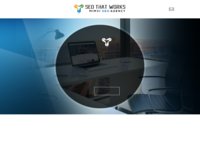 ---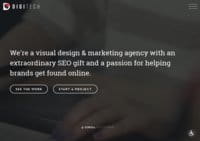 ---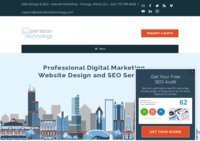 Our design and digital marketing agency provides affordable online marketing services from small to large businesses in many industries and markets. We are a highly focused WordPress website design and search engine optimization agency that bring results.
---
Fox Web Creations offers ecommerce website design, SEO and internet marketing in Kansas City. Local Kansas City Web Designers (816) 409-5904
---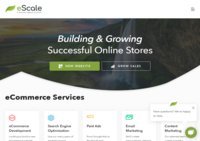 We are creative, agile, results-oriented doers with a passion for growth. We build high-performing, cutting-edge eCommerce websites that are designed to sell, and we craft powerful marketing strategies that connect with audiences and boost sales.
We exist to help positive-impacting eCommerce companies reach their growth and profit potential. Why positive-impacting? It's important for us to believe in the work we do, so we only work with companies that are making a positive impact on society.
Are you one of them? Get in touch, and let's find out if we're a good fit.
---
---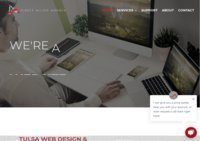 We're a team of creative marketers with the experience and resources to help businesses build a beautiful brand.

We've absolutely mastered three main avenues for marketing our clients. Pinpoint online ad campaigns, stunning web design and SEO and strategic telephone conversations to existing customers.
---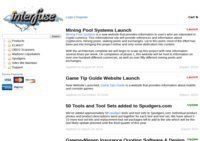 Web development company that specializes in create niche web sites which include ecommerce websites, online stores, web directories, articles directories, search engines and more.
---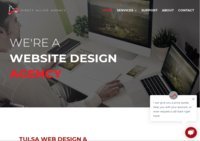 Website Designers and marketing agency in Tahlequah Oklahoma. Direct Allied Agency is located just outside Tulsa and specializes in branding and marketing. We design beautiful, all original logos and websites, we provide fresh telephone marketing campaigns and internet marketing and advertising.
(918) 703-4174
---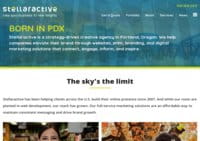 ---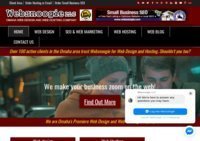 We provide a SEO consultation with every call! Omaha Web Design, Web Hosting, and Search Engine Optimization Company. We provide fast, secure, web design and web hosting with up-to-date technology. We also perform search engine optimization to help your website get noticed more, and so that you will get the maximum return in investment. We have over 10 years of experience, and an excellent customer service staff.
---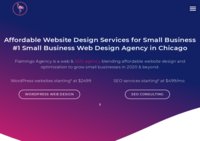 Flamingo Agency provides affordable web design and search engine optimization services to small businesses. We design WordPress websites with pricing starting at $1999. Our SEO services are perfectly suited for small businesses. Call for a quote today.
---
1 Internet Marketing is a web based marketing company. We specialize in custom Online Marketing Solutions, offering a wide range of marketing services that will help establish and grow your business's web presence.
---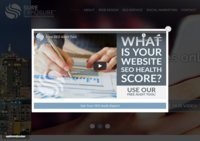 ---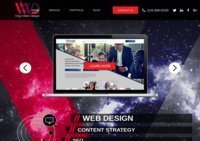 ---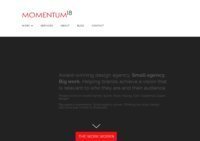 Momentum 18 is an award-winning boutique ad agency and design studio. We work with companies nationwide and in Europe from our office in Princeton, NJ. If you seek creative leadership, down to earth concierge service, and award-winning design–we are a good match. Our clients value and require noteworthy brand development and so do we. Clients: growing small businesses, mid-size business, name brands.
---
---
---
We specialize in providing marketing services to small and medium-sized service-based businesses in Calgary and Vancouver. Our aim is to provide trusted expertise so your business can focus on the work you do best!
---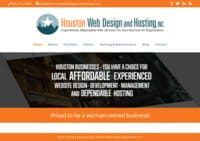 ---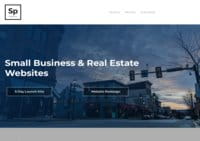 Sparrow Websites is a web design company located in Columbia, PA. We build custom websites for small businesses that consistently outperform their competition. We know that choosing a web design company can be a challenge, that is why each website we build comes with a 100% satisfaction guarantee. Our web design process includes a personalized discovery phase, a strategic and creative build process, and applying decades of industry experience."
---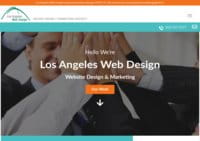 A Los Angeles web design agency offering services for small businesses through large companies.
---
Okanagan web design company focusing on website design for local small business owners.
---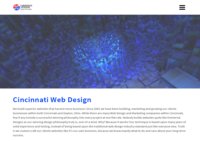 Professional web design and digital marketing company doing business in Cincinnati, Ohio since 2001. We serve small, medium and large sized business and offer superior experience, great value and customer service.
---