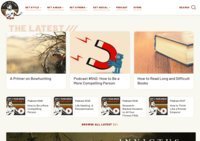 The Art of Manliness is a blog dedicated to rediscovering the lost art of being a man. It features articles on helping men be better husbands, better fathers, and better men. In our search to uncover the lost art of manliness, we'll look to the past to find examples of manliness in action. We'll analyze the lives of great men who knew what it meant to "man up? and hopefully learn from them.
---
Smart, Strong, Confident And Independent
---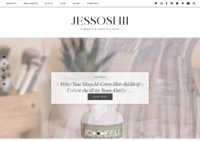 Love looking good without appearing too made up? Jessoshii is the beauty and lifestyle blog for you!
Jessoshii reflects a beauty and style philosophy consistent with its resident blogger's love for nature and the outdoors. It is home to fresh and natural makeup tips and looks, as well as reviews of organic, vegan, and cruelty-free beauty products.
---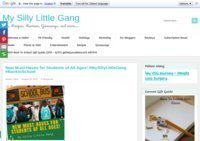 My Silly Little Gang gives a glimpse of the life of Silvie with her husband and three rambunctious boys. Aside from personal accounts of family life, you can also find her favorite recipes and recommendations of family-friendly places to visit.
And if you're a little bit curious about verticle sleeve gastrectomies (VSG) or Nutrisystem for weight loss, get some first-hand info on the subject from Silvie. She has tried different weight loss solutions and chronicled her experiments with them. Also check out weight loss recipes and products she's tried.
---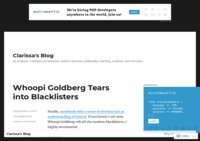 Clarissa's blog offers a peek into the mind of an academic as she shares her views on the many things that make up her reality.
Find thousands of posts on politics, literature, and philosophy, which are her favorite topics. She also likes to talk about everyday life, teaching, pop culture, and more.
Sharing her opinions on a wide range of topics from 2009 to present, the blog is a reflection of a rich inner life. Her passion to write down her thoughts is evident in her 100+ entries per month.
---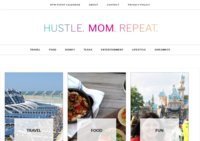 ---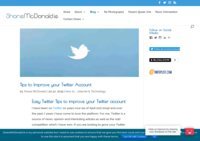 Shane McDonald is an expert in software and web development, e-commerce, digital marketing, and social media marketing pro with a love for music and photography.
His artistic inclinations find expression on the platform, serving as a depository of his 400 piano chords, everything Queen-related, music information, and more. With his love of travel, he takes semi-pro photos of interesting things he's seen in his trips and chronicles them. He also shares packing tips, hotel and restaurant reviews, and activity suggestions.
And if you need a good laugh, his collection of funny and worst jokes are there to cheer you up.
---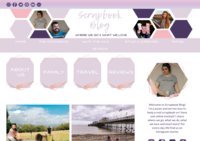 Scrapbook Blog, formerly Belle du Brighton, serves as the digital scrapbook of UK mom, Lauren. Originally dedicated to fashion and beauty topics, it now covers travel, food, and interiors.
---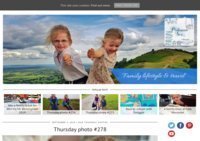 Plutonium Sox serves as the digital archive of Natalie Ray. A freelance writer, wild swimmer, and runner living in rural Worcestershire.
---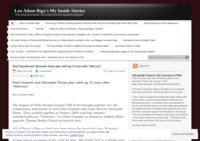 A Working Journalist's no-frills blog featuring my stories about people, their passions, and their magnificent obsessions.
---
Blog of a mom living in Bowie, Maryland with her husband, their four children, and their 20-pound Boston terrier Lucy. Check out her humorous accounts of family life, the distant past, and everything else that gets her into animated storytelling, as well as her tame, more serious features on health and marketing.
---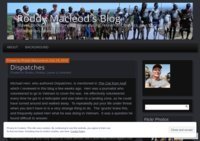 What is life like after retirement? Roddy says 'positive' and has got his blog to prove it!
Let Roddy Macleod take you on a day in the life of an information professional enjoying retirement. He travels, tries new food, and keeps active. Learn about his kayaking trip in the Isle of Barra, week-long tour of Bulgaria, 14-day cultural tour of Vietnam, and more.
Since he also loves to read books and talk about politics, you'll get to see this side of him, too. And let's not forget he worked as an information professional, so you can expect some interesting trivia and snippets of history in the Roddy Macleod blog.
---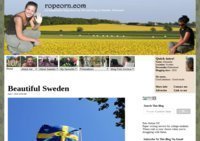 What is it like to live in the land of beautiful landscapes, clean cities, and Northern lights? Let half-Iranian, half-Swedish Alexandra Lindberg take you on an immersive tour of Sweden!
My Life in Sweden offers in-depth information about the country by offering readers a local's viewpoint. Great for anyone looking to visit or move there! Read not only about Swedish food, traditions, and touristy places but also about food and gas prices, where to get ice cream, how Mother's Day is celebrated, and more.
You'll also get to know Alexandra more as she shares personal stories from her fridge magnet collection and three-week interrailing experience in Europe to her favorite books and TV series.
---
A peek into the world of wild, hilarious, and adventurous real-life couple, Louis and Char Magnifico. Find entertaining parodies, travel documentaries and stories, radio show clips, bikini mixed wrestling matches, and more.
---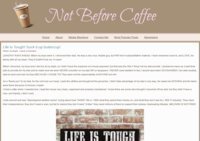 Not Before Coffee is the personal blog of Gayla Baer-Taylor, a self-professed worrywart, life-long learner, early adopter of social media, and Christian. Started in 2005, it served as Gayla's platform to share her thoughts on politics, religion, and life in general--topics her grandma told her to never discuss at the dinner table or anywhere else. Pick her brain on universal issues such as divorce and depression, as well as on polarizing American topics such as Black Lives Matter and Donald Trump.
---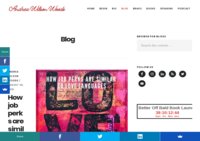 This is the story of a sister's journey to find wisdom, happiness, and hope after losing a sibling whom she raised as her own to liver cancer. Besides her struggles dealing with the loss, she reserves a spot on her blog for cancer advocacy, self-development, and career coaching.
---
A community of single professionals that value building friendships and community spirit. The Fun Singles helps you to increase your social connections and meet new people through speed dating and singles events.
---
Oh My Heartsie is the digital platform of a great-grandma who is passionate about blogging, cooking, and gardening.
Read money-saving tips, garden tutorials and projects, favorite baking and cooking recipes, and more. And if you need help in making informed purchases, check out her reviews on a wide range of fashion, home, and tech products.
As a great-grandma and blogger, she shares parenting advice as well as strategies to grow your online presence or eCommerce shop.
---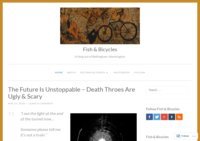 Ponderings of a Bellingham man on topics that strike his fancy, from current events and personal life experiences to art, culture, technology, and sustainability. Browse through also his nature-themed photos in his gallery.
---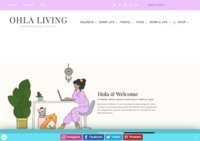 An expat family from the UK, done with the rat race and living the slow-paced life in Valencia, Spain. Ohla Living Blog details their family adventures in sunny Valencia and further afield. Find an eclectic mix of parenting advice, yummy recipes, and resources to help you ease into the Valencian lifestyle.
---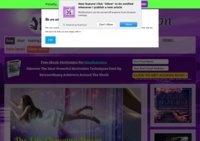 Your Life Creation was designed by a Reiki Master, certified hypnotist, success & life coach, and entrepreneur to help people find their real passion and create an amazing and fulfilling life. Offers understandings and tips to make the Law of Attraction and other spiritual principles fetch you the results you want.
---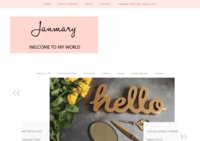 Janmary is the creative and personal platform of a mom from Northern Ireland, Janine. With over 300 posts on family life, it offers an invitation to get to know the author intimately. It's a mix of family history, parenting tips and reflections, personal stories, and favorite recipes. Every entry is made more enjoyable with her wonderful snapshots.
She also takes you for a walk through her jewelry designs, crafts, home decor creations, photos taken with her iPhone or trusty Fuji X100S camera, and travels in Northern Ireland and abroad. Browse through her gallery for inspiration.
---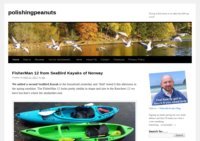 Polishingpeanuts is the personal and professional blog of Ian Anderson, a builder by trade who involves himself in international development work.
Take a look at the DIY projects he's undertaken at his family home, as well as his professional portfolio in the construction industry.
Check out his reviews on books about construction, tools of the trade, and health and safety equipment.
You can also read about how living in Africa changed his life and the humanitarian work he's involved in in East Africa. He thoughtfully adds pointers for those looking to do volunteer work as well.
---
This blog was started in 2012 to archive the things that the author loves, from fashion and design to self-care and wellness. Find a huge library of art and inspirational prints as well as personal development workbooks which you can download for free.
---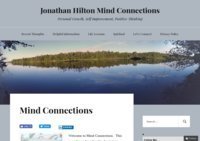 The Personal blog of someone yearning to connect with individuals committed to self- improvement and positive thinking. It touches the subject of personal energy, the power of thought, happiness, forgiveness, authenticity, alignment, positive principles, and everything else that leads to a full life.
---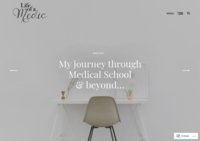 The journey of a UK student aspiring to become a doctor. Get pointers on how to get into med school as he shares personal accounts, tips to thrive in class, and access to his A-level and Medicine notes.
---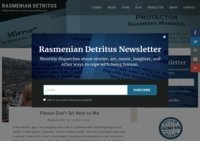 Rasmenia Massoud is a writer from Colorado currently living in France, where she spends her time speaking French poorly and writing fictional stories about what fascinates, confuses, and infuriates her the most—human beings. Her works of fiction have appeared in various literary magazines and she blogs semi-regularly about the awkwardness and joy of expatriation, the craft of writing, and a myriad of other topics.
---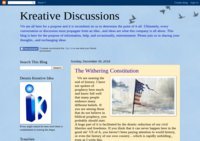 Kreative Discussions is a digital platform for those who love ideas--whether it be encountering them for the first time, playing with them, or finding their practical applications. But mostly, they are seen as tangible solutions to daily challenges or obstacles.
Expect to find editorials on health and fitness, politics, spiritual matters, relationships, and more. These thought-provoking vehicles are meant to get to the core of things or find new angles to approach traditional or modern thought.
On a lighter note, you can also find a couple of movie reviews.
---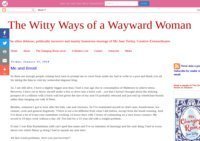 A feisty wife navigating life's twists and turns with wry and self-deprecating humor, a dose of pettiness, and a penchant for making the mundane sound interesting.
---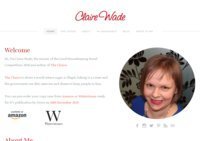 Bed-bound and home-bound. Such was life for one woman struggling with severe Myalgic Encephalomyelitis, aka Chronic Fatigue Syndrome. For years, she found refuge in freely riding her imagination until she made a slow recovery and was able to put thoughts on paper. Read about her first novel, The Choice, as well as her experiences and reflections on living life with a debilitating condition.
---