1500 John F Kennedy Blvd # 620, Philadelphia, PA 19102, USA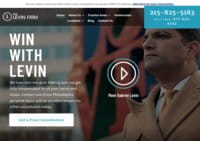 Philadelphia Personal Injury Lawyers at The Levin Firm, we take fighting for accident victims seriously. We are passionate about our jobs and helping people get back on their feet. When you call for a free consultation, you will speak directly with an experienced attorney. That attorney will handle your case the entire time and will be available to you throughout the process. We want to get to know you, and we want you to know your lawyer. When you call in with a question, your lawyer gets on the phone. It is this kind of personal service that will make your experience at The Levin Firm exceptional, and it is what separates us from the rest.
---
1500 John F Kennedy Blvd #501, Philadelphia, PA 19102, USA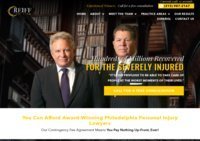 Based in Philadelphia, an award-winning personal injury law firm. The founding partner Jefferey M. Reiff is recognized by organizations like Super Lawyers, The National Trial Lawyers' Top 100 Trial Lawyers, and Million Dollar Advocates Forum.
The attorneys handle a wide variety of claims and lawsuits, which include injuries from assault, aviation accidents, products and premises liabilities, wrongful deaths and survival actions, and more.
---
130 N 18th St #1600, Philadelphia, PA 19103, USA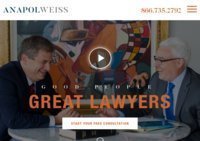 Anapol Weiss is a Philadelphia personal injury law firm located in the heart of Center City. The team of experienced attorneys is dedicated to obtaining justice for those who have been injured or wronged, speaking out for them, and getting their voices heard.
---
1731 Spring Garden St, Philadelphia, PA 19130, USA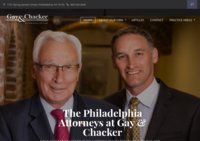 Gay & Chacker is a personal injury law firm founded in Philadelphia in 1965. The firm has gained a powerful reputation by holding true to its founding mission for over half a century: to serve clients with respect, honest legal advice, and outstanding results.
---
1500 John F Kennedy Boulevard #550, Philadelphia, PA, USA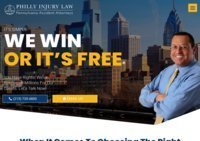 Philadelphia Personal Injury Lawyers represent victims of car accidents, slip and fall cases, dog bites and work injuries. The attorneys are listed on Top 100 Trial Lawyers by The National Trial Lawyers. They offer a free initial consultation and do not charge unless they win a case.
---
101 Greenwood Ave #440, Jenkintown, PA 19046, USA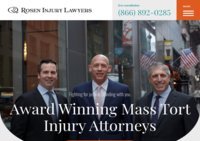 Rosenfeld Injury Lawyers is a firm headquartered near Philadelphia, with offices in Los Angeles and New York, handling personal injury claims nationwide. The attorneys specialize in representing patients injured by defective medical devices, dangerous drugs and unsafe consumer products.
---
11450 Bustleton Ave, Philadelphia, PA, USA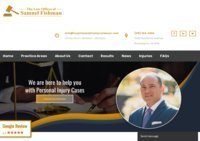 Based in Philadelphia, The Law Offices of Samuel Fishman is a law firm founded in 1995 assisting personal injury victims. The firm takes cases involving car, trucking, and motorcycle accidents, slip-and-falls, work injuries, wrongful death, and medical malpractice.
---
1515 Market St #1200, Philadelphia, PA 19102, USA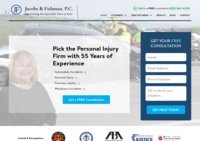 At Jacobs & Fishman, P.C., the attorneys have more than 80 years of combined experience in personal injury law in the Philadelphia and western suburbs, including Conshohocken.
---