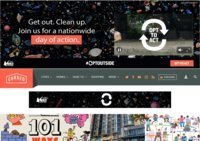 Curbed, started in 2004, provides all of the information you need about living in different areas of the country. The blog provides relevant and up-to-date advice about the areas, down to the individual neighborhoods, giving you all of the information you need before making a move.
---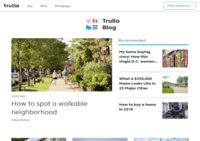 Trulia offers actionable advice that helps you when you're looking for a home or you want to sell your home. The blog details the real-life-experiences that you may be going through and can relate to, helping you to make the most of your real estate transaction
---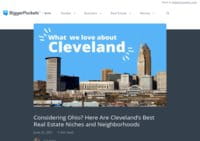 Real estate investing news and advice
---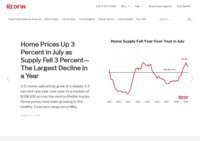 Redfin provides real estate tips for home buying and selling. Get the most up-to-date real estate news from the experts in the industry along with fun and engaging advice that makes owning a home fun. Learn how to maximize your chances of getting a mortgage approval, how to navigate buying a home, and what to think about when selling your home.
---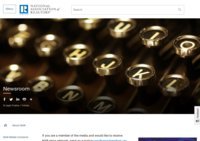 The National Association of Realtors provides the latest news anyone dealing with real estate needs to know. The NAR newsroom is complete with statistics, figures, and strategies to help homeowners and would-be homebuyers handle real estate most profitably.
---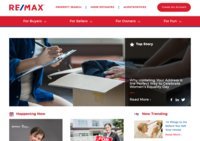 RE/MAX provides relatable advice as it deals with today's latest happenings. Get real advice from one of the largest real estate agencies in the country. Learn what buyers look for in a home or the hidden areas you should consider when buying a home. It's like having a realtor with you 24/7 giving you the advice you need.
---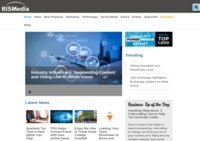 RISMedia provides the latest real estate industry news as well as engaging advice. From real statistics and information from the latest occurrences in the country to advice on how to make the most of your life right now, you'll find the perfect balance of everything real estate in this blog.
---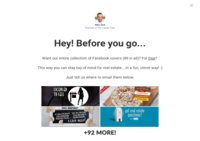 Have fun with the 'fun' side of real estate with the Lighter Side of Real Estate. Learn about easy and inexpensive DIYs, the latest trends like 'she sheds,' or how to pick the right real estate agent, but based on factors you wouldn't ever think about.
---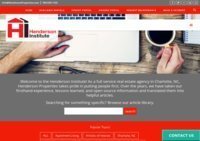 Henderson Properties is a reputable real estate agency that provides assistance and personalized services to homeowners, tenants, and property owners located in Charlotte and the surrounding counties of Cabarrus, Gaston, Union, Montgomery, York, and Iredell.
---
---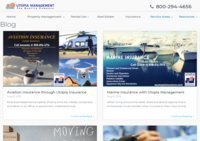 ---
5345 Arapahoe Ave, Boulder, CO 80303, USA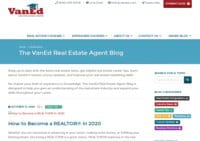 A blog for real estate agents, written by the top agents in the country.
Keep up to date with the latest real estate industry news, get helpful real estate career tips, learn about our latest courses and changes to state laws, and improve your real estate marketing skills.
No matter your level of experience or knowledge, the VanEd Real Estate Agent Blog can help you gain an understanding of the real estate industry and expand your skills throughout your career.
---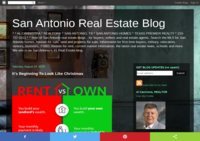 The best of San Antonio real estate blogs - for buyers, sellers, real estate agents - search the MLS for San Antonio homes, houses for sale, land, and property for sale, information for first-time buyers, military, relocation, seniors, investors, FSBO and houses for rent. Market information, latest real estate news, schools and about San Antonio, TX.
---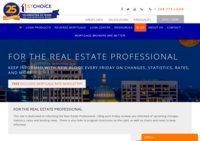 1st Choice Mortgage Company is a blog for real estate professionals. Providing superior customer service and low rates for over 25 years. Can do all types of loan, including VA, FHA, Rural Development, conventional, Alt-A, Subprime.
---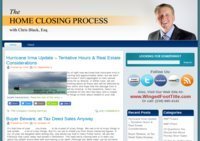 Attorney owned and operated, Winged Foot Title delivers professional, responsive and efficient real estate settlement and title insurance services.
---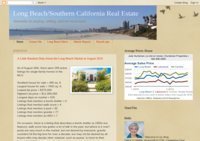 Long Beach Real Estate is a blog by Julia Huntsman, a realtor since 1994. Learn about taxes and mortgage, home listings, market prices, forecasts, and home improvement tips.
---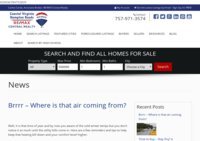 Associate Broker Carlos Cardo is a retired Marine who has been helping buyers and sellers buy and sell real estate in Virginia Beach, Norfolk, Chesapeake, Portsmouth, Suffolk, Hampton, and Newport News for 17 years.
---
Merrimack Valley Real Estate is by Ryan Schruender. Find home design ideas or building and engineering tips.
---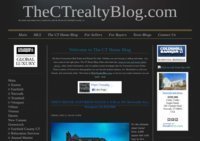 Find information on how you can increase your home's market value and easy renovation ideas.
---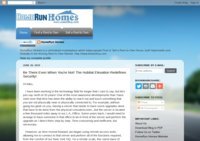 HomeRun Homes is a blog that helps people find how to sell or find rent-to-own homes. It offers services nationwide and globally to the thriving rent-to-own market
---
Gilmore Building Company is a full-service builder and contractor in Grafton, MA known for our beautiful and traditional New England style architecture. We specialize in building and managing single-family homes.
---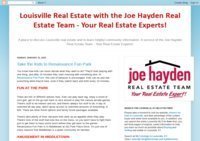 The Louisville Real Estate Blog of Joe Hayden Realtor. Learn about the Louisville Real Estate Market, Neighborhoods, Current Events, and Local Information.
---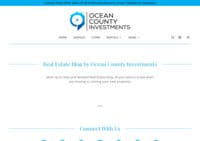 ---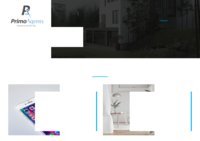 Primo Agents was founded by Nick Carere and Julie Carere, both graduates of the MBET program at the University of Waterloo.
---
Hey Rich Girl is an educational community for women to learn how to invest in real estate. We provide a unique learning platform that teaches how to buy properties without using your own cash or credit.
Our blog features a fun learning experience with actionable steps to create long-term wealth. Get tips on real estate investing, personal finance, and retirement planning.
---
Wallsburg World Realtor is a blog owned by Brian Olsen, a real estate agent based in Utah.
---