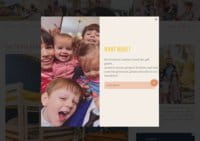 An up-close and personal blog of parenting advice where a mom shares her family adventures in NYC. Discover beautiful photography, motherhood tips, travel, food, and how to simply enjoy life as it is.
---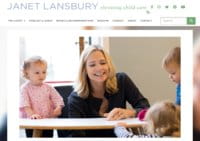 For parents looking to experts, this blog is helmed by an early childhood expert for parenting tips. Through articles and podcasts, learn how to overcome common parenting challenges from discipline to communication.
---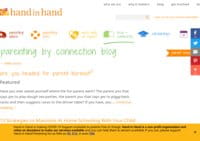 Run by a non-profit organization, this blog brings insight, support, and skills to parents for better connections with kids through parenting articles. Browse the range of topics that help all parents cope with difficulties from tantrums to bullying.
---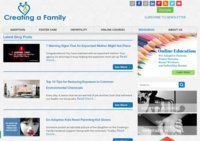 For many people, the road to parenthood is a bumpy one, and they need help in creating their family. Creating a Family provides resources and support for this alternative journey, regardless whether your path is infertility treatment or adoption.
---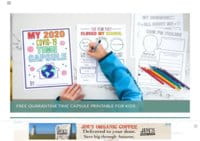 An uplifting and cheerful blog for modern moms that need parenting tips. It offers information, enlightenment, and entertainment to make being a mom more relatable and more functional.
---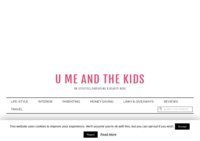 U, Me and the Kids by UK mom Rachel Hirst is a lifestyle, beauty, and parenting blog all in one. Find out more about home decorating, money-saving tips, fashion, and beauty.
---
Reflections on parenting and homeschooling, activity and travel recommendations, checklists of things-to-bring outdoors, and some plant-based recipes.
---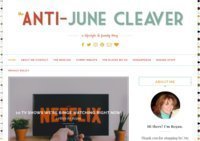 Family-friendly travels, suggestions for fun activities to do in and out of New England, crafts for kids and adults, and favorite recipes.
---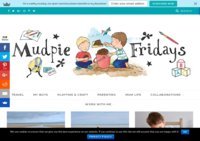 Mudpie Fridays is a parenting and travel blog of UK mom Clare. Perfect for parents looking to reach a better work-life balance.
---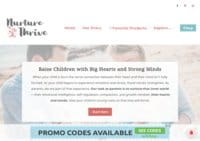 Expert advice can be found in this blog written by a child psychologist and mother. By presenting research-backed strategies through parenting articles to go along with instincts, the content covers topics like babyhood, toddler, play, and mindful parenting, plus many more.
---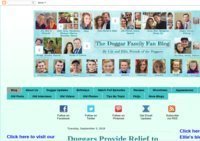 On the Duggar Family Blog, you will find oodles of information about Jim Bob and Michelle Duggar and their nineteen delightful kids; including news updates, recipes, and episode times and summaries of TLC's "19 Kids and Counting."
---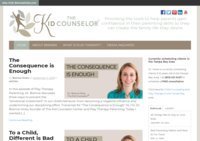 ---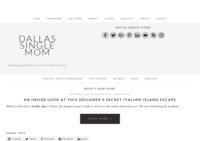 Dallas Single Mom is a lifestyle and parenting blog by executive coach, Teia Blackshear Collier. Learn more about single and preemie parenting, budgeting, career, and more.
---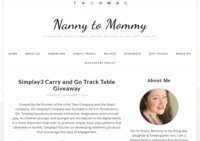 Former Nanny turned Frugal Mom, learning how to take care of my OWN family, one day at a time.
---
The blog addresses common parental concerns such as hair loss during pregnancy or how to involve your kids in doing housework.
---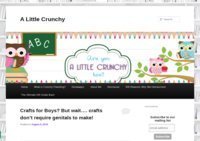 Little Crunchy is loaded with fun and earth friendly parenting information which includes baby care, holistic medicine, homeschooling, organic alternatives, nature, learning, sustainable living, and more. Parenting Blog. Mommy Blog.
---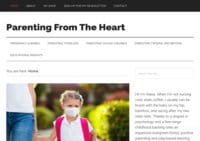 Real mom parenting blog that pairs expertise in psychology and free-range parenting together for honest advice. Great storytelling and real-time current event concerns for parents offer tips for thriving as a parent as the world turns.
---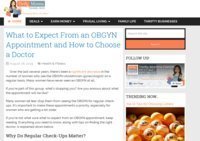 ---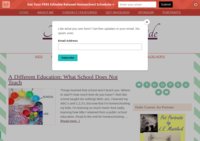 Encouraging moms to follow their natural parenting instincts, including alternative education, homeschooling activities, and incorporating more art and nature in family life. Also, clean eating, gluten free recipes and green living tips.
---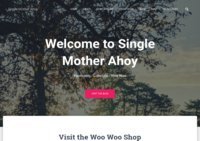 Single Mother Ahoy is a lifestyle, woo woo, and parenting blog in one by Vicky Charles. Read on tips how to raise a well-adjusted kid as a single parent.
---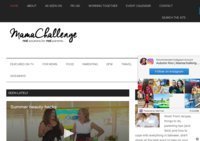 Mama Challenge is a blog that offers 'real solutions for real parents'.
Find information about family-friendly places to go in DFW, new restaurants in the area to try, and some giveaways for products and services.
Moms will also find tips on how to do their makeup in five minutes and some R&R recommendations.
---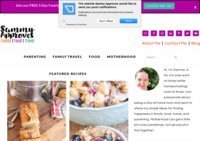 Sammy Approves is the digital platform of a homeschooling mom from Southern California. This blog offers simple and stress-free solutions to care for the family and run the household while homeschooling the kids. Learn about the life skills children should possess at different stages. Get to know positive parenting strategies, homeschooling resources, budgeting and work-from-home tips, delicious recipes, and more.
---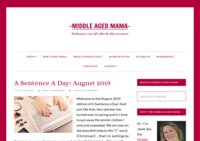 Australian blog by a middle aged mama, learning to fashion a new life after the kids are all grown up!
---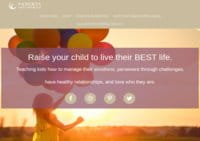 Discover the way to help kids be confident in who they are. This blog guides parents through positive parenting techniques, childhood mental health, and emotions and mindfulness to have families connect with positivity through researched parenting articles. Ideal for families struggling to find harmony.
---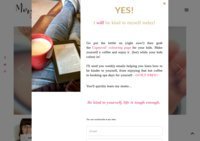 Morgan's Milieu is a blog for the women who struggle with the idea of being a stay-at-home mom.
---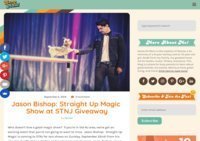 Game On Mom is a blog by a New Jersey mommy with two kids. Passionate about fun events, delicious food, and great brands. Find reviews on software and electronic devices, toys and games, as well as non-GMO snacks, organic and natural products, and the like.
---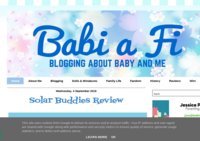 Babi a Fi, which is Welsh for 'Baby and Me,' is the lifestyle and parenting blog of UK mom Jessica Powell.
Reflections on parenthood, tips on frugal living, product reviews and more.
---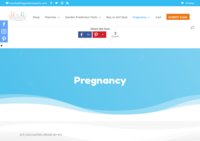 Our blog is targeted toward pregnancy, baby, and everything in between. Find us on Pinterest @PregnancyExperts
Our website "The Gender Experts" is dedicated to providing accurate early gender prediction for entertainment purposes.
---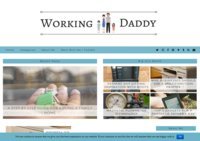 Working Daddy is the digital platform of a technical SEO specialist and hands-on dad living in the UK. Find tips on how to help kids manage their emotions, form good money habits, grow to become respectful. Offers parents practical advice for life, from beating stress to advice on running a household.
---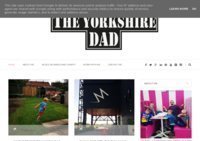 The Yorkshire Dad is the creative outlet of Karl Young, a multi-award-nominated UK blogger and married father of two boys.
---