2591 Dallas Pkwy, Frisco, TX 75034, USA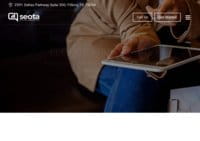 A full-service digital agency specializing in web design, SEO, PPC, and Paid Social ads.
---
1001 Bannock St #504, Denver, CO 80204, USA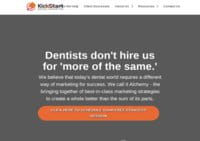 Based in Denver, Colorado, KickStart Dental is a full-service marketing agency rooted in the dental profession. Their DentalFlow system manages and automated follow-ups with new leads to consistently target new bases. KickStart Dental's other services include Google PPC advertising, high-converting web design, social media marketing, and search engine optimization.
---
127 W 30th St, New York, NY 10001, USA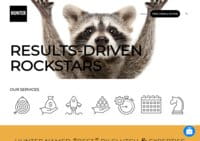 ---
3505 Graustark St, Houston, TX 77006, USA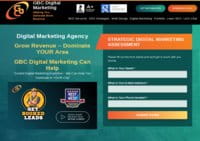 Digital Marketing services in Houston, Texas.
---
12655 W Jefferson Blvd, Los Angeles, CA 90066, USA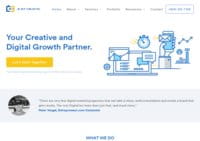 Marketing Agency in Los Angeles, CA
---
1310 E Robinson St, Orlando, FL 32801, USA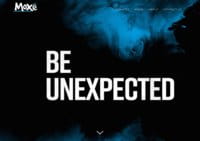 Bringing together advertising and marketing agency services under one roof. For more than 30 years, from web site design and internet marketing to radio & TV ad placement, we've led clients to success.
---
99 S Almaden Blvd 6th Floor, San Jose, CA 95113, USA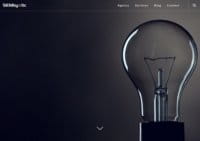 A digital marketing agency providing SEO, PPC, and web development services.
---
100 Van Ness Ave, San Francisco, CA 94102, USA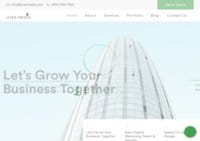 A full-stack digital marketing agency specializing in web design, SEO, PPC, and social media solutions.
---
5841 Rivers Ave, North Charleston, SC 29406, USA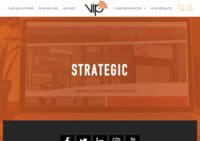 VIP Marketing and Advertising Agency
---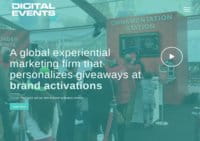 We specialize in personalizing giveaways at brand activations, trade shows and corporate events to help brands engage, entice and connect with attendees.
---
5050 Quorum Dr #700, Dallas, TX 75254, USA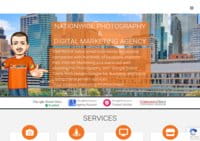 Dallas-based photography and digital marketing agency
---
315 West 36th Street, New York, NY 10018, USA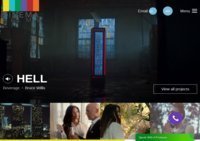 We are a premier production company based out of New York and Los Angeles. In the commercial advertisement industry, we have partnered with several brands and advertising agencies to produce engaging and persuading video content for TV and social media. We also provide comprehensive video production strategies to our clients and produce spots to boost their brand recognition. Our oeuvre of work includes the production of TV commercials, music videos, commercial videos, short videos and digital content for social media platforms. Driven by excellence, we always endeavor to put forth strong content and stellar visuals, surpassing our own benchmark each time.We are adept at working with the latest trends and technologies involved in video production. A truly appealing video that touches the audiences and makes them buy the product without even their own awareness is what creativity is and this is exactly where Sinema Films dwell. We ensure complete transparency in the production process and efficient communication of information to approach the grail with the same vision.
---
400 S 4th St, Minneapolis, MN 55415, USA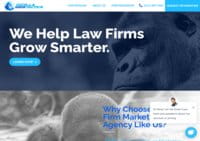 Marketing services law firms: SEO, PPC, web design and development
---
2323 S Voss Rd #250, Houston, TX 77057, USA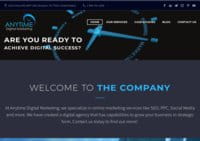 A digital marketing agency in Houston, Texas
---
1900 Church St, Nashville, TN 37203, USA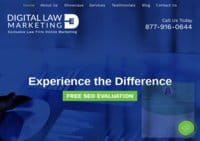 A full-service marketing agency providing digital solutions for attorneys across the United States
---
3420 Rusk St #1a, Houston, TX 77003, USA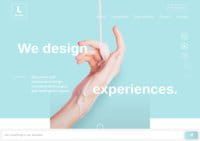 ---
4445 Cartwright Ave, Toluca Lake, CA 91602, USA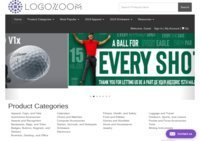 ---
2700 W Belmont Ave, Chicago, IL 60618, USA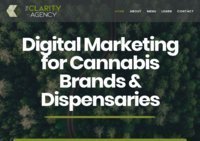 The Clarity Agency is a digital marketing agency specializing in the cannabis space. Grow your business organically through a high quality web presence.
---
10337 Caminito Surabaya, San Diego, CA 92131, USA
Content marketing services for blog, white papers, case studies and origin stories for entrepreneurs and business executives. Includes free DIY tools, brainstorming posts, and small business resources.
---
Cincinnati, OH 45220, USA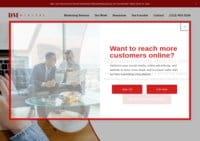 DM Digital is a full-service marketing agency in the Cincinnati, OH area that was designed to support small businesses. We provide social media marketing, paid ads on search and social, website development, content marketing, and SEO services at more-than-affordable rates. We provide our clients with market research, strategy development, and content creation for our effective multi-channel marketing strategies. We strive to help local businesses discover their full potential with online marketing by optimizing every channel.
---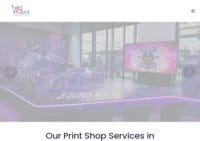 Two Point 8 is the trusted print shop in Brooklyn, New York. Specializing in large format printing and signs, we have an extensive understanding of the products that are best suited for your business or event needs. Our Brooklyn print shop is dedicated to providing unparalleled work alongside exemplary customer service.
---
1700 S Lamar Blvd #338, Rise Above Rank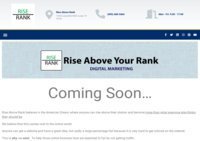 Rise Above Rank provides affordable digital marketing services.
---
North Chesterfield, VA 23235, USA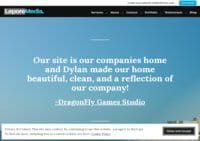 LeporeMedia is a media service agency, built for the now. We drive businesses, non-profits, families, and individuals into the world to craft and garner attention and culture – bringing heart and hustle, to get brands and people the awareness and professional service they deserve.
---