610 W Ash St, San Diego, CA 92101, USA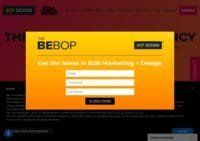 Bop Design is a San Diego-based B2B marketing company that specializes in branding, website design, and content marketing. They have worked with clients from all industries including accounting, biotech, engineering, consulting, and even healthcare. Providing a strategy tailor-made for specific markets, their philosophy revolves around unique angles that differentiate companies from their competition.
---
5550 Morehouse Dr, San Diego, CA 92121, USA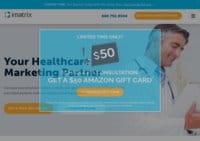 iMatrix is a digital marketing agency that hones in on healthcare marketing solutions. Based in San Diego, California, this company strengthens the online presence of chiropractic, veterinary, and eye care practices while optimizing their advertising ROI by targeting high-potential visitors. Their services include SEO, social media management, design, and development.
---
La Jolla Centre I, 4660 La Jolla Village Dr, San Diego, CA 92121, USA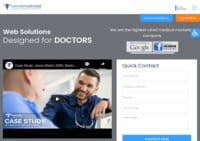 Doctor Multimedia is a highly rated marketing company geared towards improving the online presence of medical practices. Working from San Diego, California, this digital marketing agency covers web and mobile design, social media marketing, reputation management, email marketing, and content creation. This is all done with a distinct focus on having practices rank higher and promoting effective, local SEO strategies.
---
1111 6th Ave # 307,San Diego, CA 92101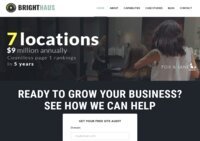 BrightHaus is a digital marketing agency located in San Diego and Los Angeles. We provide a wide range of services, including web design, SEO, conversion rate optimization, content marketing, social media, and more. Our goal is to help your business grow through organic search optimization.
---
888 Prospect St #275, La Jolla, CA 92037, United States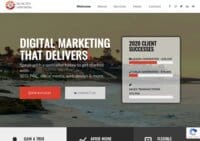 SunCity Advising is a full-service digital marketing agency that helps businesses grow through SEO, web design, lead generation, social media management, email marketing, and more. The company was founded in 2011 in El Paso, Texas, and has since expanded to San Diego. SunCity Advising is passionate about helping clients achieve their business goals and provides customized solutions to help them reach their target audience.
---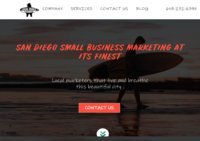 Local Dudes Marketing is fast-moving, up incoming, small business digital marketer. They focus on providing great services such as SEO, PPC, email marketing, and web design and development. Growth and brand awareness are their expertise.
---
10337 Caminito Surabaya, San Diego, CA 92131, USA
Content marketing services for blogs, white papers, case studies, and origin stories for entrepreneurs and business executives. Includes free DIY tools, brainstorming posts, and small business resources.
---
500 W Harbor Dr #303, San Diego, CA 92101, United States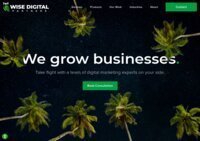 WISE Digital is a top digital marketing agency in San Diego, serving businesses locally and nationwide. Our experts come from many different digital disciplines and understand the interplay between their roles. We create a world-class orchestra for our clients, who benefit from our expertise and experienced team.
---
1635 Rosecrans St Suite C, San Diego, CA 92106, United States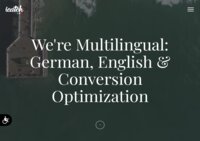 iCatch Marketing is a web design and development company located in San Diego, California. Since 2012, they have been creating online marketing strategies, including website design and development, SEO, and Google Ads. Services include web development, branding, social media marketing, Yelp management, Amazon management, promotional photography, and video production.
---
8525 Gibbs Dr Suite 304, San Diego, CA 92123, United States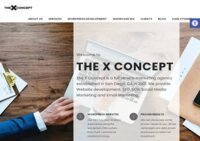 The X Concept is a full-service digital marketing agency established in San Diego in 2001. We have a long history of success, working with companies from all over the world. Our services include WordPress development, SEO, social media marketing, and email marketing. In 2014, we relocated to San Diego and are now available to new clients in various industries. We have a proven track record of designing and executing high-impact digital marketing campaigns that achieve remarkable results.
---
2159 India St, San Diego, CA 92101, United States
Bloominari is a full-service marketing agency in San Diego that has helped small businesses succeed online since 2003. Our team has over a decade of experience and uses a variety of online marketing strategies to help companies grow. We offer marketing strategy, web design, graphic design, online marketing, branding, and more.
---
1902 Wright Pl 2nd Floor, Carlsbad, CA 92008, United States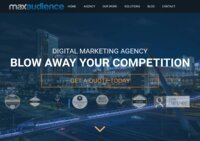 MaxAudience is a San Diego digital marketing agency rated the top agency in recent years. MaxAudience helps brands reach new customers through effective branding strategies and campaigns. With over 700 clients and 1 million leads generated, you can trust that your project is in good hands. Our team of experienced professionals will ensure your campaign is a success.
---
12526 High Bluff Dr UNIT 300, San Diego, CA 92130, United States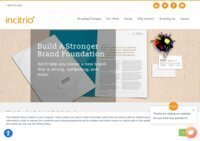 Incitrio Branding & Marketing Agency is a San Diego-based branding agency that has won numerous awards for its work since 2004. Incitrio is an innovation-driven global branding and creative agency that partners with clients to provide traditional and digital branding solutions. Incitrio is a semi-virtual agency with a team of in-house and virtual team members that form one of the region's most vital branding agencies.
---
2911 State St m, Carlsbad, CA 92008, United States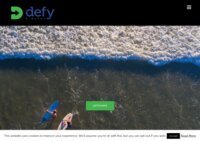 If you're looking for a digital marketing and SEO consultant in San Diego, CA, look no further than our team. We have years of experience helping businesses just like yours achieve success online. Our focus is on web presence optimization - a combination of SEO, search engine marketing, social media, reputation management, content marketing, and social PR. We can help you reach more customers and increase profits. Contact us today to see if we're the right fit for your business.
---
1069 Law St, San Diego, CA 92109, United States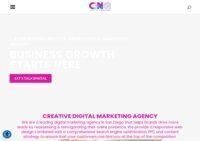 CNG Digital Marketing is a top-rated digital marketing agency in San Diego that helps brands drive more leads through online presence rejuvenation. We provide responsive web design, comprehensive SEO, PPC, and content strategy services to ensure your customers find you at the top of the competition.
---