13105 Northwest Fwy #500-35, Houston, TX 77040, USA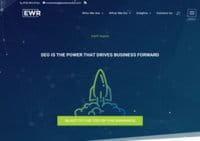 We are a leading full-service digital marketing agency based in Houston, Texas that is little outside the box and has been focused on results for over 20 years.
---
26310 Oak Ridge Drive, GS4, Spring, TX 77380, USA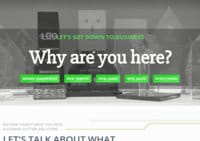 Fair Marketing Inc. is a digital agency that handles all aspects of your Internet marketing strategy. With a full suite of services, this company bases its eCommerce strategies around brand awareness, web traffic, web leads, and sales. Based in Houston, Texas, Fair Marketing Inc. uses marketing automation, inbound leads, and high ROI advertising to meet its goals.
---
3505 Graustark St, Houston, TX 77006, USA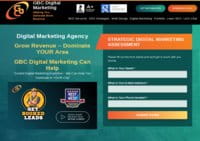 Digital Marketing services in Houston, Texas.
---
3934 Farm to Market 1960 Rd W #203, Houston, TX 77068, United States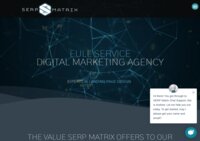 SERP Matrix is a full-service digital marketing agency, providing professional online marketing services such as SEO, graphic web design, pay per click, social media and mobile app development. With expertise in understanding your specific needs and campaign goals SERP Matrix can provide personalized packages of tailored marketing strategies facilitating profitability for ambitious businesses.
---
2323 S Voss Rd #250, Houston, TX 77057, USA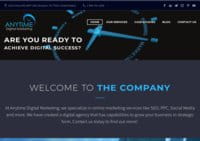 A digital marketing agency, Anytime Digital Marketing provides SEO, PPC, web design, and social media services in Houston. Regardless of if you're a school looking for their admissions to increase or a dentist with many concerns about patient retention, our staff can help increase your visibility and grow your business.
---
3420 Rusk St #1a, Houston, TX 77003, USA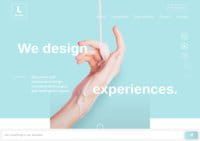 ---
1113 Vine St ste 200, Houston, TX 77002, United States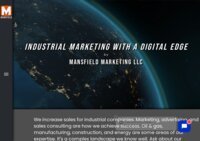 Mansfield Marketing is a Houston-based advertising agency with a reputation for promoting the energy and industrial sectors in Texas. They specialize in digital marketing to increase sales and online branding for your company. From choosing the correct digital media to enhancing your business, Mansfield Marketing will get you results.
---
5373 W Alabama St Suite 412, Houston, TX 77056, United States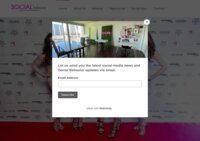 Social Behavior is a Houston Digital Marketing Agency that helps clients in discovering opportunities in the social media landscape. We focus on the four main pillars of Social Media: Content, Engagement, Ads, and Influence. Our mission is to tell brand stories using visually aesthetical content. We use organic engagement and paid ads to reach your target audience.
---
4900 Woodway Dr #1050, Houston, TX 77056, United States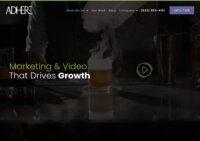 At Adhere Creative, we specialize in all forms of digital marketing, including social media marketing, video production, and more. We work with small local businesses to large corporations for affordable rates. Contact us today!
---
20333 TX-249 Suite 200, Houston, TX 77070, United States
Houston's Convergent1 is a digital marketing agency that provides premier online services including SEO, SEM, content creation, and web design. They are a Christian company committed to excellence and integrity.
---
1309 Shearn St, Houston, TX 77007, United States
Inturact is a Houston-based digital marketing agency specialized in inbound marketing with 200% growth for clients. We specialize in SEO but also take on the whole product introduction process, including sales funnel management.
---
5535 Memorial Dr Suite F #804, Houston, TX 77007, United States
FrogDog is a digital marketing acompany that strives to find the most effective, affordable, and efficient solutions for clients' business goals. With a passion for their work product and well versed in all things digital marketing, FrogDog helps clients reach their goals with measurable strategies in partnership with client leadership.
---
1702 Taylor St #200, Houston, TX 77007, United States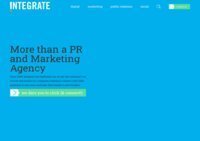 Integrate is a full-service PR, social media and marketing agency located in Houston and Austin. Established in 2018, we joined forces with Wellington Group to bring the best digital marketing services to our clients. Our integrated philosophy means we can service your business needs from start to finish!
---