433 W Van Buren St, Chicago, IL 60607, USA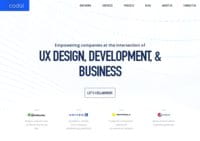 With offices in the United States, India, and England, Codal is an international e-commerce development company. This agency specializes in many areas, including web and mobile app development and user experience design (UX).
---
2875 NE 191st St, Aventura, FL 33180, USA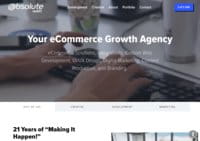 Absolute Web spans the United States, with an office in Miami and another in Los Angeles. Its top-billed service is e-commerce development, with services like integrations, web development, UI and UX design, digital marketing, and content production.
---
85 Broad St, New York, NY 10004, USA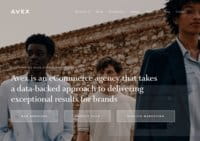 An eye for the future and headquarters in New York City allow Avex to stay on the cutting edge of e-commerce development. Avex provides e-commerce development and UX design services, conversion rate optimization, and third-party email marketing services integrations.
---
42 Dogwood Ridge, Jupiter, FL 33469, USA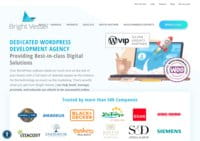 WordPress & WooCommerce Development
---
100 N Stone Ave, Tucson, AZ 85701, USA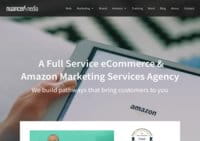 Amazon and e-commerce services
---
135 Madison Ave, New York, NY 10016, USA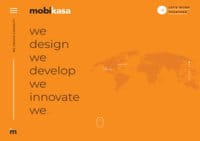 With offices in New York, Los Angeles, and New Delhi the company specializes in general e-commerce management, with web and mobile app development, growth marketing, and UI and UX design services.
---
1501 Broadway, New York, NY 10036, USA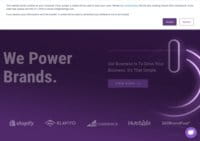 Custom e-commerce development services
---
4099 McEwen Rd, Farmers Branch, TX 75244, USA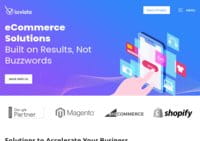 eCommerce SolutionsBuilt on Results, Not Buzzwords
---
11755 Wilshire Blvd, Los Angeles, CA 90025, USA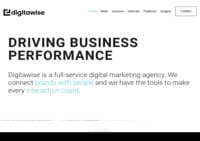 E-commerce, Website design, and marketing services
---
514 Larkfield Rd, Elwood, NY 11731, USA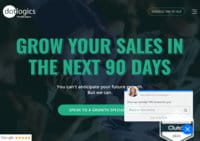 ---
66 W Flagler St, Miami, FL 33130, USA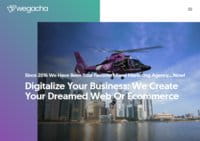 Digitalize Your Business: We Create Your Dreamed Web Or Ecommerce
---
3311 Richmond Ave, Houston, TX 77098, USA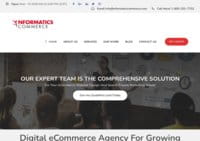 Custom e-commerce solutions including Web design & development and SEO
---
2208 E Enterprise Pkwy, Twinsburg, OH 44087, USA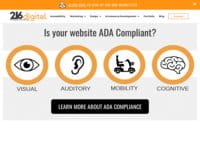 Miva, WooCommerce, Magento, and custom web development
---
1931 SE Powell Blvd, Portland, OR 97202, USA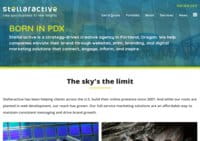 E-commerce and WordPress development company in Portland, Oregon
---
800 W El Camino Real, Mountain View, CA 94040, USA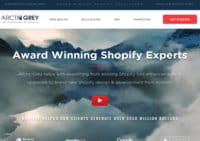 Award-Winning Shopify Experts
---
7650 Edinborough Way, Minneapolis, MN 55435, USA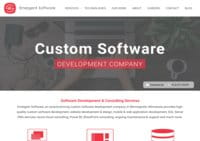 ---
Pilot Hill, CA 95664, USA
A North California digital agency specializing in Web design and e-commerce development
---
1100 Broadway, Santa Monica, CA 90401, USA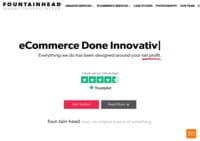 An e-commerce agency specializing in Amazon advertising and development
---
226 N Front St, Wilmington, NC 28401, USA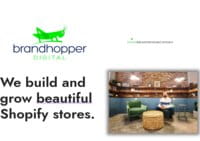 Shopify experts
---
3900 S Wadsworth Blvd, Lakewood, CO 80235, USA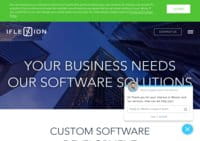 ---