27750 Entertainment Dr, Valencia, CA 91355, USA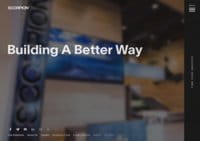 Scorpion is a full-service online marketing company that serves in the Los Angeles metro area and nationwide. With their additional offices in Texas and New York, they help clients from legal, healthcare, and franchise industries. Scorpion focuses on local businesses providing SEO, email marketing, and social media strategies to drive in more customers.
---
11040 Santa Monica Blvd #310, Los Angeles, CA 90025, USA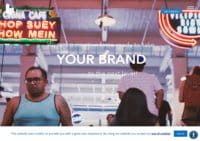 Branding Los Angeles is a multicultural strategic digital agency that assists companies in creating a cohesive online identity. They specialize in online marketing strategies that promote organic engagement and improve brand perception through a combination of superior graphic design, web development, and public affairs management. Branding Los Angeles also assists in print with custom packaging and flier designs.
---
811 W 7th St Level 12, Los Angeles, CA 90017, USA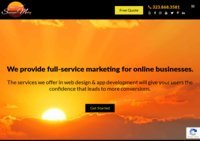 Based in downtown Los Angeles, Sunlight Media provides professional web development & internet marketing services to a growing number of local businesses, corporations, entertainment companies, and government agencies.
---
4325 Sunset Blvd #204, Los Angeles, CA 90029, USA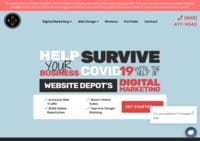 Website Depot is an award-winning Los Angeles-based digital marketing agency that offers web design, SEO, social media, and reputation management services. They are a Google Partner and bring their social media services to platforms past Facebook and Instagram, and TikTok as well.
---
8730 Sunset Blvd #200, West Hollywood, CA 90069, USA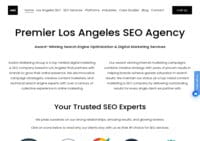 Avidon Marketing Group is an Internet marketing agency based in West Hollywood that has earned recognition as a top SEO agency from UpCity, SEOblog, and Expertise. Their main strategies focus on SEO, taking business size, location, and existing online presence into account. This flexibility allows Avidon Marketing Group to deliver results to both local and national scale clients.
---
12655 W Jefferson Blvd, Los Angeles, CA 90066, USA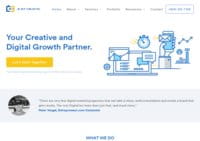 Just Digital Inc. is a full-service advertising agency based in Los Angels. Since 2012, the company takes on a data-driven approach to its PPC marketing, social media management, and web design services. They create effective online campaigns using Google and Facebook ads to promote content and help their clients reach more customers.
---
811 Wilshire Blvd, Los Angeles, CA 90017, USA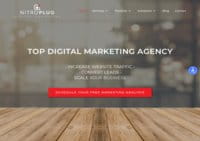 Nitro Plug is based in Los Angeles and provides digital marketing services for its clients since 2017. The company specializes in PPC and paid advertising to help clients convert leads and increase revenues. They also offer local SEO, reputation management, and social media marketing services. Nitro Plug focuses on businesses in the e-commerce, legal, and construction industries.
---