555 8th Ave 15th Floor, New York, NY 10018, USA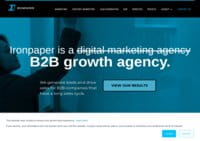 Ironpaper is a B2B growth agency with a proven record in generating leads and driving sales for businesses of all sizes. Based in New York City, Ironpaper specializes in content marketing, and web design to improve the ROI of your business. Since 2002, their team of designers, copywriters, and digital marketers create content that drives sales and revenue growth for their clients.
---
565 Broadhollow Rd #12E, Farmingdale, NY 11735, USA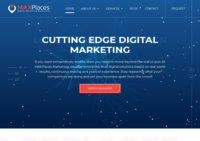 MaxPlaces is a full-service marketing company based in Farmingdale, New York that works in all divisions of your business to boost sales and improve brand recognition. Their services include enterprise solutions, google pay-per-click marketing, SEO campaigns, and social media advertising. MaxPlaces also offers complimentary offers such as UI/UX audits.
---
215 Park Ave S #1802, New York, NY 10003, USA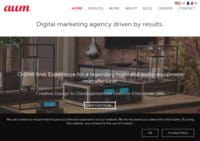 Based in New York, Aumcore is a digital agency that offers both data-driven marketing services and creative content design. This company brings full-service aid to businesses with their expertise in everything from eCommerce to social media advertising. They concentrate on building brands to speed up online growth and quicken your path to success.
---
45 Eisenhower Dr #520, Paramus, NJ 07652, USA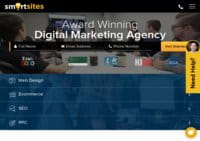 Created in 2011, SmartSites is a Google partnered digital marketing agency and has proven to boost metrics like organic traffic, total traffic, lead generation, and visitor time on site. Based in New Jersey, this company specializes in eCommerce, SEO, and PPC management to bring in visitors and leverages intelligent web design to help brands grow.
---
250 W 90th St 15th Floor, New York, NY 10024, USA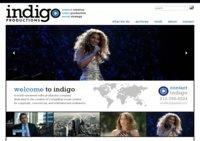 A NYC-based video production company
dedicated to the creation of compelling visual content
for corporate, commercial, and entertainment endeavors.
---
127 W 30th St, New York, NY 10001, USA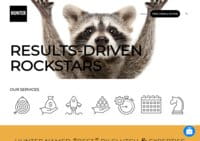 Hunter was founded in 2010 in NYC. The full-service marketing agency helps its clients with paid search, social media marketing, and conversion optimization services.
---
315 West 36th Street, New York, NY 10018, USA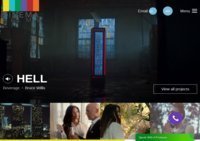 We are a premier production company based out of New York and Los Angeles. In the commercial advertisement industry, we have partnered with several brands and advertising agencies to produce engaging and persuading video content for TV and social media. We also provide comprehensive video production strategies to our clients and produce spots to boost their brand recognition. Our oeuvre of work includes the production of TV commercials, music videos, commercial videos, short videos and digital content for social media platforms. Driven by excellence, we always endeavor to put forth strong content and stellar visuals, surpassing our own benchmark each time.We are adept at working with the latest trends and technologies involved in video production. A truly appealing video that touches the audiences and makes them buy the product without even their own awareness is what creativity is and this is exactly where Sinema Films dwell. We ensure complete transparency in the production process and efficient communication of information to approach the grail with the same vision.
---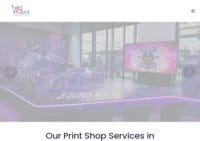 Two Point 8 is the trusted print shop in Brooklyn, New York. Specializing in large format printing and signs, we have an extensive understanding of the products that are best suited for your business or event needs. Our Brooklyn print shop is dedicated to providing unparalleled work alongside exemplary customer service.
---