4600 Park Springs Blvd #100, Arlington, TX 76017, USA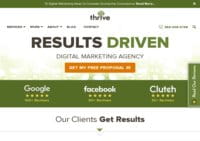 Established in 2005, Thrive Agency is a globally active digital marketing company that is headquartered in Arlington, Texas. This full-service agency handles web design, SEO, advertising, and content writing for businesses wanting to put out a clearer and more effective digital identity.
---
1920 McKinney Ave Fl 12,Dallas, TX 75201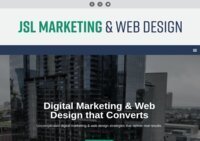 JSL Marketing is an award-winning Digital Marketing Agency in Dallas, TX. If you're looking for the best Dallas SEO Agency, you need to go no further. Promoting your business online should be at the top of your list of goals because customers are always looking for businesses on the internet. JSL offers a wide variety of services including website design, SEO strategy, content marketing and email marketing.
---
2591 Dallas Pkwy, Frisco, TX 75034, USA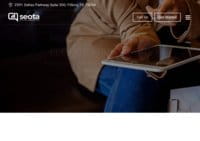 Seota Digital Marketing is a Dallas-based agency focused on creating measurable results for our clients by executing internet marketing strategies.
---
2711 Valley View Ln, Farmers Branch, TX 75234, USA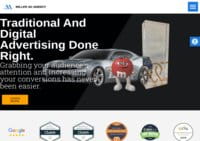 Founded in 1984, Miller Ad Agency mixes traditional and digital techniques in its online strategy. Serving the Dallas area, they study customer demographics, sales histories, and spending trends to create a strategy that is custom-made for each business. Miller Ad Agency pays attention to trending topics, both local and national, to craft the most compelling advertisements for every age and place.
---
5050 Quorum Dr #700, Dallas, TX 75254, USA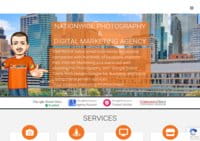 Dallas-based photography and digital marketing agency
---
2323 Quarry St, Dallas, TX 75212, USA
Arctic Lynx Media is one of the best Dallas digital marketing agencies that provides full-range digital marketing services including web design, branding, social media management, and more. Their creative company specializes in brand and marketing with their work continuing to impress customers. Customers are satisfied with their service on transparency showing how every dollar will be spent. If you are looking for One-to-one marketing program tailored to your business needs, contact this expert team for options.
---
3309 Elm St #360, Dallas, TX 75226, United States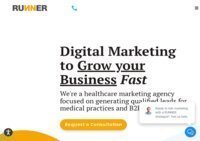 RUNNER Agency is a Dallas-based internet marketing, patient lead generation, and B2B marketing agency that has been creating strategy-driven, results-focused inbound marketing programs for healthcare professionals since 2008. Our highest-level program for medical practices is a two-pronged approach—combining targeted internet marketing with our coordinated call center to help practices gain new patients while simultaneously reducing the practice's burden.
---
2001 Bryan St Ste 3900,Dallas, TX 75201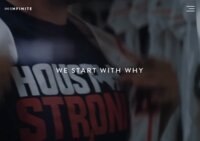 Infinite is a full-service Internet Marketing agency headquartered in Dallas, TX. We were founded by Kidd Kraddick and our company is proud to be his last major partnership. We offer custom campaigns with the use of creative media with a team that has rapidly expanded into LA, Atlanta, and Dallas markets as well as working with exciting startups, passionate non-profit organizations, and Fortune 500 companies alike.
---
3322 Shorecrest Dr Ste 225,Dallas, TX 75235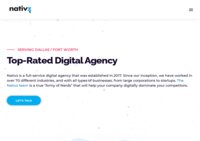 A Dallas-based advertising agency that has worked with some of the largest corporations in the world. Nativz specializes in providing services like Web Development, Digital Marketing, and Data Analytics. The agency was recognized as one of the best Custom Software Development Companies by Digital.com for excellence in digital services. It has been recognized on both Facebook and Google for its incredible work with clients.
---
13101 Preston Road Suite 5001,Dallas, TX 75240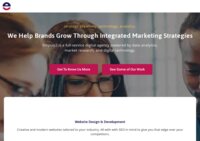 Digital marketing agency Empuls3 specializes in SEO, Web development, and content marketing. They provide comprehensive digital branding solutions to clients in Dallas, Texas.
---