Rome, Clifford, Katz & Koerner is a firm of attorneys that service business and personal clients in a wide range of legal matters including workers compensation and personal injury claims. The firm is based in Suffield, CT.
---
---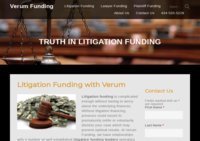 Servicing law firms in need of capital for growth, litigation, and hiring needs.
---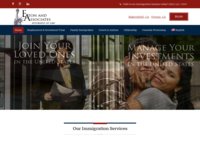 Certified Immigration Attorneys providing information, consultation, and representation for individuals, families and businesses seeking residency in the United States.
---
The Fitzpatrick Firm LLC has over 10+ years of defending auto accidents, medical malpractice, workers compensation, wrongful death, and truck accidents victims in Atlanta Georgia
---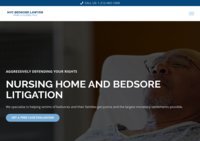 Our legal team knows how to handle all types of bedsore cases, and we will evaluate your situation for free. Our lawyers have extensive knowledge about bedsores, and we hope that hospital patients and nursing home residents stay informed about the risks of this condition, as well as their rights after experiencing bedsores. Feel free to browse our bedsore education pages and do not wait to contact our office if you or a loved one might have a legal claim.
---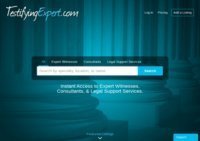 A feature-packed resource where expert witnesses, consultants, and legal support services can share their expertise.
---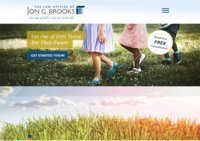 The law offices of Jon G. Brooks specializes in cases such as bankruptcy, home foreclosure, collection lawsuits, car repossession, wage garnishments, judgement liens, tax debts, and debt relief.
---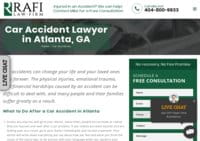 Mike Rafi, a dedicated car accident lawyer in Atlanta, has seen first-hand how car accidents can affect people's lives. Mike will help his clients seek the compensation they deserve. Mike Rafi and his team of experienced car accident attorneys believe in maximizing the value of every case they work on to help alleviate their clients' financial and emotional burden.
---