S Main St, Irvine, CA 92614, USA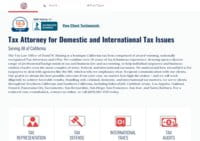 Tax Attorney for Domestic and International Tax IssuesServing All of CaliforniaThe Tax Law Office of David W. Klasing is a boutique California tax firm comprised of award-winning, nationally recognized Tax Attorneys and CPAs. We combine over 20 years of tax & business experience, drawing upon a diverse range of professional backgrounds in tax and business law and accounting, to help individual taxpayers and business entities resolve even the most complex of state, federal, and international tax issues. We understand how stressful it is for taxpayers to deal with agencies like the IRS, which is why we emphasize clear, frequent communication with our clients. Our goal is to obtain the best possible outcome from your case, no matter how high the stakes – and we will work diligently to achieve favorable results. Handling civil, criminal, domestic, and international tax matters, we serve clients throughout Northern California and Southern California, including Bakersfield, Carlsbad, Irvine, Los Angeles, Oakland, Oxnard, Panorama City, Sacramento, San Bernardino, San Diego, San Francisco, San Jose, and Santa Barbara.
---
180 N LaSalle St, Chicago, IL 60602, USA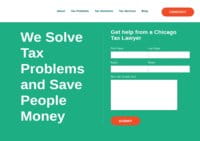 Brian Gordon is the managing tax attorney of Gordon Law Group dealing with: tax audits, tax collections, and sales tax problems.
---
Bank of America Fifth Avenue Plaza, 800 5th Ave #4100, Seattle, WA 98104, USA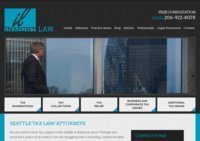 Seattle tax law attorneys provide tax help solutions, tax dispute resolutions, business audit defense, relief of tax liens, appeals, settlement, and representation.
---
23 Corporate Plaza Dr #100, Newport Beach, CA 92660, USA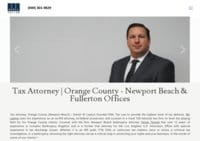 Daniel Layton is a tax attorney in Newport Beach, California, whose background includes working for the IRS as a trial attorney and for the federal prosecutor's office in Los Angeles. He writes about high-level tax litigation and procedures topics on a regular basis. Mr. Layton is the principal of a tax litigation boutique focusing on high-dollar and contentious cases against the IRS, DOJ, and California taxing agencies.
---
1901 Avenue of the Stars 11th Floor, Los Angeles, CA 90067, USA
A top-rated tax attorney in Los Angeles.
---
1901 Avenue of the Stars, Los Angeles, CA 90067, USA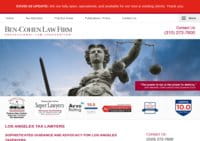 Los Angeles tax attorney
---
1372 Peachtree St NE, Atlanta, GA 30309, USA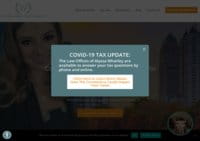 Tax attorney in Atlanta, GA
---