10880 Wilshire Blvd #1101, Los Angeles, CA 90024, USA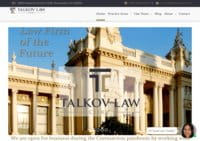 Real estate, family law, business, bankruptcy, estate, and probate attorney serving all of California. Talkov Law is one of California's preeminent law firms serving clients throughout California. Whether you are a small company, established corporation, or individual, the lawyers at Talkov Law are prepared to assist you by offering the best legal representation and support.
---
1302 Noble St #2A, Anniston, AL 36201, USA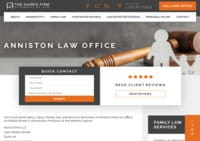 The Harris Firm has an office in downtown Anniston on Noble Street. We can help you obtain debt relief in Anniston, Oxford, Jacksonville, Lincoln, Talladega, & throughout the Calhoun County area. We are currently offering discounted fees for Chapter 7 bankruptcy cases. Chapter 7 can sometimes help you wipe out your debt & get a fresh start.
---
401 19th St N #106, Bessemer, AL 35020, USA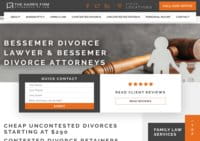 We regularly file bankruptcy cases in Jefferson County. Our Bessemer bankruptcy lawyer is currently charging a discounted fee to file Chapter 7. Chapter 7 bankruptcy is a quick and easy way to get rid of your debts.
---
13 7th Ave S, St Cloud, MN 56301, USA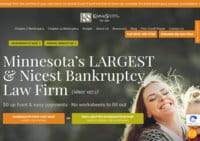 Serving Minnesota since 1972, LifeBack Law Firm specializes in meeting the Chapter 7 and Chapter 13 Bankruptcy needs of communities. Our attorneys have successfully helped thousands of men and women just like yourself find prompt resolutions to their debt problems. With honesty, trust, and openness built into our firm culture- clients will receive clear advice with truthful information on realistic plans. We never offer empty promises or unrealistic options.
---
1605 W Olympic Blvd #9021, Los Angeles, CA 90015, USA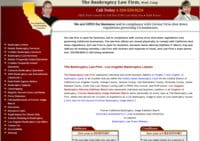 The Bankruptcy Law Firm is open for business, in person. We offer free initial consultation either remotely or at our office with Kathleen P. March, Esq., the Owner of the Firm and US Bankruptcy Judge that is in the office daily. We represent your Best Interest with experience through bankruptcy e-filing with our experienced attorneys.
---
714 W Olympic Blvd #702, Los Angeles, CA 90015, USA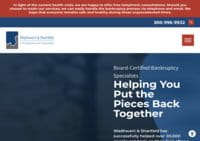 Wadhwani & Shanfeld has helped many people in Los Angeles and throughout Southern California find a solution to their debt issues. They'll help you liquidate your assets and get a fresh financial start with Chapter 7 bankruptcy, get back on your bills with Chapter 13 bankruptcy, or settle your debts outside of bankruptcy.
---
6200 Savoy Dr #1150, Houston, TX 77036, USA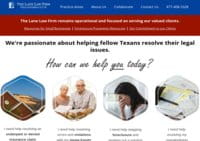 The Lane Law Firm represents clients in a range of legal matters related to mortgage-related litigation and debt relief. Our passionate team is poised to handle clients' most challenging legal concerns throughout Texas.
---
1900 The Alameda #520, San Jose, CA 95126, USA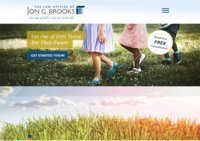 The law offices of Jon G. Brooks specializes in cases such as bankruptcy, home foreclosure, collection lawsuits, car repossession, wage garnishments, judgment liens, tax debts, and debt relief.
---
3355 Lenox Rd NE, Atlanta, GA 30326, USA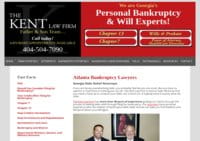 Do you feel like you can do nothing after facing overwhelming debt? The Kent Law Firm understands these feelings and is here to help. This law firm has more than 40 years of experience guiding clients through the process of seeking relief through filing for bankruptcy. After witnessing clients' feelings about bankruptcy, our lawyers know how to help clients find their financial freedom again.
---
500 Union St #510, Seattle, WA 98101, USA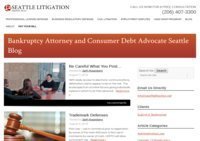 Bankruptcy attorney and consumer debt advocates in Seattle provide insightful articles about administrative law, professional license defense, business regulatory defense, and employment disputes.
---
260 Madison Ave 17th Floor, New York, NY 10016, USA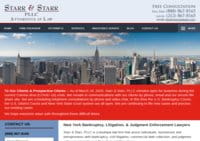 Starr & Starr, PLLC is a boutique bankruptcy law firm that aims to relieve the burden of debt on individuals, companies, and entrepreneurs. With decades of experience helping clients through bankruptcy proceedings in New York and New Jersey, they are an excellent source for strategic guidance with your legal matters.
---
79 W Monroe St, Chicago, IL 60603, United States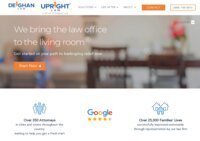 UpRight Law specializes in bankruptcy law, debt relief, credit counseling, debt settlement, legal assistance with hiding identity through anonymity filings, tax laws, litigation cases against debt collectors, and creditor harassment lawsuits.
Our law firm helps people in difficult financial circumstances find solutions. We specialize in assisting clients in regaining control of their finances and sleeping better at night. Our mission is to thoroughly understand your situation and help you find the best possible solution.
---
7333 Coral Way, Miami, FL 33155, United States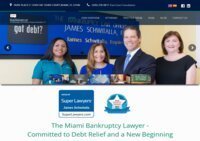 The Bankruptcy Law Offices of James Schwitalla, P.A. is committed to providing professional client service and relieving your financial troubles with bankruptcy if necessary.
You'll work with our Florida bankruptcy lawyer James Schwitalla who will review your situation and learn how we might be able to help you eliminate debts like medical bills, credit cards, and taxes under Chapter 7 or Chapter 13 protection.
---
8350 N Central Expy Suite 1200, Dallas, TX 75206, United States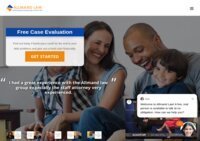 At Allmand Law Firm, PLLC, we believe in providing a fresh start for every client by helping them get out of debt and back on their feet with the bankruptcy filing. Attorney Reed Allmand is certified in consumer bankruptcy and maintains a high level of professional service to all his clients. Our Texas Bankruptcy Attorneys work hard to craft individualized solutions for each of our clients. Chapter 7 or 13 may be the best option for you during these difficult economic times.
---
33 S Wood Ave #600, Iselin, NJ 08830, United States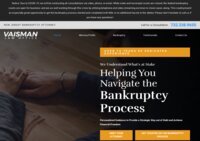 Woodbridge Township bankruptcy attorney provides affordable, personal service for over 15 years. We can help you take full advantage of your rights so you can wage garnishment, bank levies, and more. Call us today for a consultation - (732) 338-9650!
---
10222 Gulf Fwy, Houston, TX 77034, United States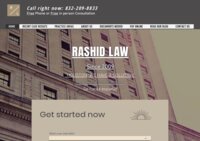 Radi M. Rashid is one of the best bankruptcy lawyers in Houston with 12 years of experience and free consultation for debt relief under chapters 7 or 13. He can help you stop foreclosure, stop repo, eliminate debt and prevent lawsuits, as well as collections calls and harassing creditors.
---
30800 Van Dyke Ave, Warren, MI 48093, United States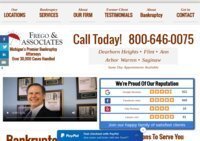 The Frego & Associates bankruptcy lawyers have more than a century of combined experience fighting for and protecting people like you from uncaring banks and creditors that are just predators. We want you to focus on your family instead of worrying about money. Talk to us about how our office can help rebuild your finances so that you're no longer living paycheck-to-paycheck again!
---
1820 E Ray Rd, Chandler, AZ 85225, United States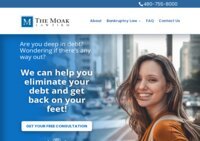 The Moak Law Firm is a Phoenix bankruptcy law firm that offers real hope and answers in response to all your fears and questions about a bankruptcy case. Our experienced attorneys can stop creditor harassment, repossession, wage garnishment, foreclosures, and more.
---