The Law Office of James M. Hoffman is a highly recommended law firm experienced in handling workers' compensation and personal injury cases. They work exclusively in the area of Missouri Workers' Compensation in St. Louis and throughout Missouri.

If you have had a work-related accident resulting in physical or mental harm, let these trusted lawyers effectively prosecute a successful claim on your behalf. They handle various injuries such as fibromyalgia, sprain, amputation, vertebroplasty, and more.

Get a free consultation. Their call center is available 24/7. Contact them now at (314) 361-4300 or visit their website and fill out their online form.
---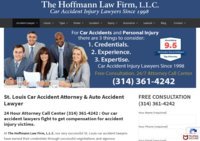 St. Louis, MO Car Accident & Personal Injury Lawyer. If you suffered a severe injury or family fatality in an accident, we can help you recover financially.
---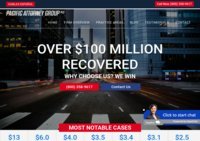 Seek competent legal advice from Pacific Attorney Group, a passionate law firm based in Los Angeles, California. They have a perfect track record of success handling work accident claims caused by the employers' negligence.

Pacific Attorney Group's areas of practice include vehicular accidents, medical malpractice, toxic exposure, defective products and drugs, and more. They have over 70 years of collective legal experience so you are guaranteed that they have the knowledge to help you win your claim. In fact, they won't charge you unless you win your case.

Get a free consultation today. You can visit their website and contact their 24/7 customer support or call their toll-free number at (800) 358-9617.
---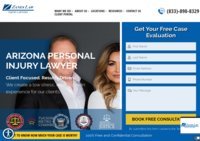 Zanes Law is an Arizona-based law firm that was founded in 2003 by Doug Zanes. They currently have three offices located in Tucson and Phoenix, Arizona.

Their team is comprised of experienced lawyers, paralegals, intake specialists, case managers, receptionists and business executives who have been working hard providing legal services to people who have suffered injuries, medical malpractice and nursing home abuse cases. For the past 15 years, Zanes Law has successfully claimed over $140 million.

Zanes Law is proud to have a well-organized process in handling their clients. Their first line of communication is with one of their intake specialists where you will be interviewed via phone. After getting all the basic information about the situation, they will schedule an in-person interview, which can be done in one of their offices or they can travel to your home or workplace. They ensure that you will meet one of their staff within 24 hours. Within 48 hours after the preliminary interview, they will set-up a team comprised of an attorney, a case manager and a settlement coordinator.

Get a free and confidential case evaluation by contacting Doug Zane at (833) 629-7684 or visit their website.
---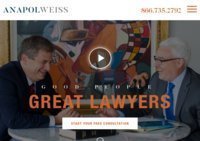 Anapol Weiss is a Philadelphia personal injury law firm located in the heart of Center City. Our commitment to giving every victim a voice is at the heart of all we do. We are dedicated to obtaining justice for those who have been injured or wronged, speaking out for them, and getting their voices heard.


One Logan Square 130 N. 18th St. Ste. 1600
Philadelphia, PA 19103
---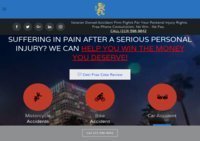 Serious injury attorney Los Angeles County for motorcycle accidents, wrongful death, trucking accidents burn injuries and more! Get help from a master of disaster for all catastrophes.
---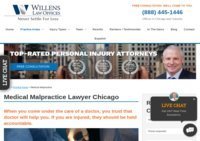 Willens Law Offices is based in Chicago, Illinois. Their expertise is exclusively focused on individuals and families who have experienced tragic accidents caused by someone else's negligence.

Willens Law Offices is committed to helping you to receive the compensation that you need and deserve. In fact, they won't charge you unless you win the case. This guarantees their dedication to giving you the best possible resolution.

Matthew Willens, the firm's founder, together with the top personal injury lawyers in Chicago, have successfully obtained over $100 million in recoveries on behalf of their clients in a wide variety of injury cases such as medical malpractice, dog bites, wrongful deaths, nursing home abuse cases, construction accidents, and more.

For a free consultation, you can contact their 24/7 chat support through their website or you can call them at (888) 445-1446. If you are unavailable, they can visit you to assess your situation and help you find the most appropriate legal solution.
---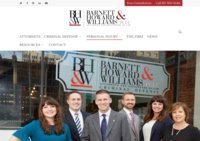 If you have been injured as a result of someone's negligence or recklessness, it is best to seek legal help from a reputable lawyer in your area. If you are from Fort Worth or Keller, Texas, Barnett Howard & Williams PLLC can help you attain the compensation you deserve.

With more than a decade of experience, these personal injury lawyers are known for their successful track record. Most of them worked in the United States Marine Corps, the Lubbock County District Attorney's Office, and the Plano City Attorney's Office before they decided to set up their own law firm. Whether you are facing a low-level misdemeanor, a serious workplace accident or medical malpractice, they are committed to professionally handling your case and your best interest is their top priority.

For a free consultation, you can call them at (817) 993-9249 or send them an email through their website's contact form.
---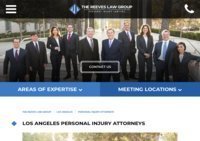 Recognized by Newsweek Magazine as one of the "10 Best Personal Injury Attorneys" in the US, The Reeves Law Group is an award-winning Los Angeles personal injury law firm specializing in accident and injury cases only. Our law firm has successfully handled injury and accident cases from lawsuits to settlements for over 30 years and have helped thousands of clients achieve satisfactory results for their accident claims and get the compensation they deserve.
---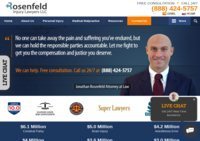 Rosenfeld Injury Lawyers LLC is a Chicago-based law firm that focuses on personal injuries such as vehicular accidents, nursing home injuries and medical malpractices. They have more than five years of experience and have won over $100 million in settlements and verdicts.

This law firm is committed to protecting the rights and interests of their clients who have been injured due to the negligence and recklessness of another party. They won't charge any professional fee unless legal compensation has been awarded.

Get a free consultation from Jonathan Rosenfeld today. Call (888) 424-5757.
---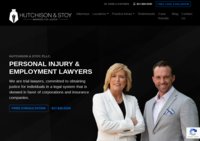 Hutchison & Stoy, PLLC is a personal injury and employment law firm serving the Dallas-Fort Worth metroplex in the state of Texas.
---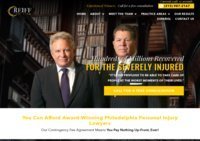 When you have been injured due to someone elses's recklessness, you need to file a lawsuit and receive compensation for the damages the incident has caused you. Reiff Law Firm is here to help. These Philadelphia-based lawyers have 4 decades of experience exploring all reasonable pieces of evidence and strategies to win their clients' cases.

Reiff Law Firm handles a wide variety of claims and lawsuits, which include injuries from assult, aviation accidents, products and premises liabilities, wrongful deaths and survival actions, and more. Rest assured that they will aggressively fight for your case and provide the comprehensive support that you need.

Call for a free consultation now at (215) 515-0946 and understand your legal options through the help of their competent personal injury lawyers.
---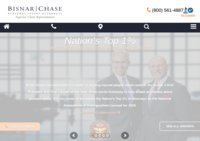 Bisnar Chase Personal Injury Attorneys represent injured plaintiffs in California. We have recovered hundreds of millions for car accident, auto defect & dangerous product clients.
---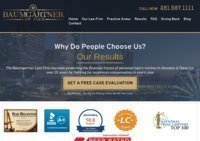 The Baumgartner Law Firm has been committed to protecting the rights of personal injury victims for the past 35 years. Founded in 1985, they solely focus on cases that have resulted in serious injury or loss of a family member.

The founder, Attorney Greg Baumgartner, has been rated AV by Martindale-Hubble since 2000. This will guarantee you that he has the expertise to win your case. The law firm handles cases involving car accidents, daycare abuse and child injuries, product liabilities, and more.

Take advantage of their no-obligation consultation today by calling (281) 587-1111. Baumgartner Law Firm offers a contingency fee arrangement so you don't have to pay unless you've received compensation.
---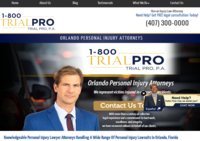 Trial Pro P.A. is pleased to provide excellent service and value long-term relationships with our clients across the State of Florida, including our Central Florida office. Our fully committed trial and personal injury attorneys deal with a variety of legal cases, from employment conflicts to car accident suits.
---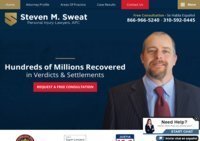 Los Angeles personal injury attorneys.
---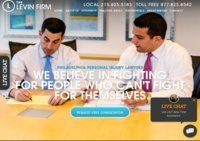 The Philadelphia Personal Injury and Automobile Accident Lawyers at The Levin Firm have practiced for many years in the Eastern Pennsylvania and New Jersey State and Federal courts, and are qualified to represent you. Our injury attorneys have diverse backgrounds, allowing us to assist you in a wide range of legal matters.

CONTACT:
The Levin Firm,
1500 John F Kennedy Blvd #620,
Philadelphia, PA 19102,
Phone: (215) 825-5183,
Email: levin@levininjuryfirm.com
---
Ian Silverthorne the premier personal injury lawyer in Orange County, CA. Silverthorne Attorneys posts regular blog articles on car accidents, dog bites, wrongful death and pedestrian accident law.
---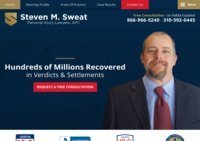 Whether it is you or a family member who has suffered an accident due to another's mistake, hiring a competent and experienced personal injury lawyer should be a top priority.

Steven M. Sweat is your guy. He has been practicing his profession for over 20 years so you are guaranteed to win the case and receive compensation afterward.

Steven M. Sweat has received numerous awards and accolades over the past two decades. These include Thomson Reuters News Service and Los Angeles Magazine's Super Lawyer, National Trial Lawyers Top 100, The Litigator Awards, Best Attorneys of America and Ethical Lawyers of America. His passion, honesty, integrity and work ethics have urged him to help people in need of his expertise.

If you are from California, contact Steven and get a free consultation by calling (866) 966-5240 or (310) 592-0445.
---
Bakersfield personal injury attorneys Sherwin Arzani, Oliver Naimi, and their team have over 20 years helping those injured due to someone else's negligence. We handle all accidents including car accident, bicycle accidents, dog bites, motorcycle accidents, pedestrian accidents, and wrongful death claims. Call for a free consultation.
---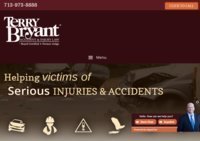 ---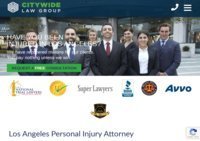 Citywide Law Group is a personal injury law firm serving all of Los Angeles, CA. We handle all personal injury matters including car accidents, motorcycle accidents, dog bites, pedestrian accidents, wrongful death claims, and more. Call today for a free consultation.
---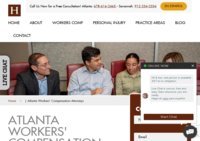 Hasner Law is a workers' compensation and personal injury law firm serving all of Georgia including Atlanta, Savannah, Macon, and more. If you've been injured at work or due to someone else's negligence, call us today for a free consultation.
2839 Paces Ferry Road SE
Suite 1050
Atlanta, GA 30339
---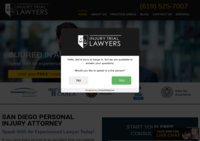 San Diego personal injury lawyer Richard Morse III and his team have over 22 years experience helping those injured in an accident. We handle all accidents including car accidents, motorcycle accidents, dog bites, pedestrian accidents, wrongful death claims, and more. Call for a free consultation.
---
San Diego personal injury lawyer Richard Morse III and his team have 21 years of combined experience helping people injured due to someone else's negligence. Call Injury Trial Lawyers, APC today to find out how we can help you. We offer a free consultation and get paid nothing unless you win.

https://getinjuryanswers.com

"Injury Trial Lawyers, APC
1230 Columbia Street Suite 560
San Diego, CA 92101
(619) 525-7007"
---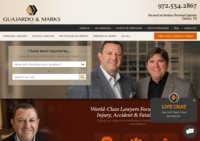 Guajardo & Marks, LLP is a top-rated Dallas personal injury law firm headed by Michael Guajardo and Greg Marks. They have decades of experience acquiring large settlements in cases related to wrongful deaths, vehicular accidents, catastrophic injuries, medical malpractice, and more.

Guajardo & Marks, LLP ensures that their clients are fully satisfied with the representation and service that they provide. They work closely with their clients to help them receive the most appropriate compensation, even if that means going to trial.

If you have suffered due to other people's carelessness and negligence, seek assistance from Guajardo & Marks, LLP through their website or by calling (972) 534-2851.
---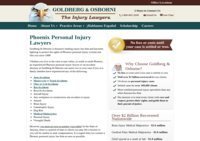 Goldberg & Osborne is a dedicated plaintiff's personal injury law firm with 21 offices throughout the state of Arizona. Our Phoenix personal injury lawyer team is located across six offices within Phoenix city limits. An additional four offices are within the Phoenix metro area. Contact us for a free case evaluation.

Goldberg & Osborne
4423 E Thomas Rd #3
Phoenix, AZ 85018
(602) 808-6200
---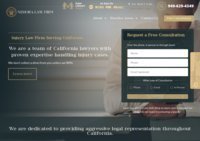 Nehora Law Firm is a personal injury law firm that specializes in the representation of people who have been injured as a result of motorcycle accidents and car accidents, among other types of accidents. The firm is versed in handling personal injury lawsuits that involve traumatic brain injuries and other serious injuries.
---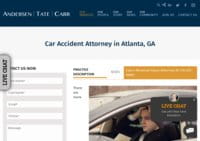 For over 30 years, Andersen, Tate & Carr has set the standard for legal excellence in greater Atlanta. Through our collaborative approach, we are able to provide full-service representation to businesses and individuals alike. We are committed to the community we serve. We are committed to you.
---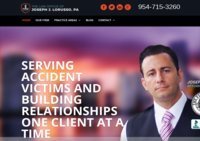 Joseph J. Larusso has been specializing in personal injury cases since 2000. With almost 2 decades of experience, he has successfully represented hundreds of clients who have experienced unforeseen accidents that could have been prevented if the liable parties had been cautious and taken the necessary preventive measures.

Attorney Joseph J. Larusso handles Florida-based cases such as workplace injuries, construction accidents, medical malpractice, and more. His expertise has allowed him to help his clients to recover both financial and non-financial losses, which include property damage, lost income, medical expenses, physical and emotional pain and suffering, and loss of future financial income.

If you have been involved in an accident, you can seek legal advice and assistance from Attorney Joseph J. Larusso by calling (954) 715-3260.
---