Based in Tulsa, Oklahoma, Wandres Law, PC advocates for individuals, families and businesses throughout our great state. Our clients have come to rely on our know-how and experience in Personal Injury, Labor & Employment Law, Business Law, Civil & Commercial Litigation, as well as Estate Planning. We are passionate Oklahoma attorneys and recognize our responsibility to keep our clients informed, to ease their fears, and to be available when questions arise. We pride ourselves not only in our successes in obtaining excellent results, but also in our ability to earn the trust of our clients by making this painful experience as positive as possible.
---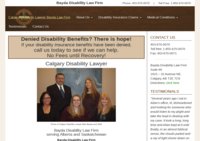 Calgary Disability Lawyers are ready to assist in disability claimants for long term insurance claims and entitled benefits. Services include proper documentation and free general advice.
---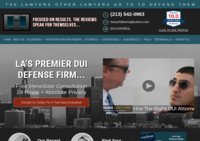 If you have received a DUI in Los Angeles County, there is much on the line your driving record, your reputation and your freedom. We know the DUI courts and can make the right moves to put you in the best position. We offer a free case evaluation 24/7.
---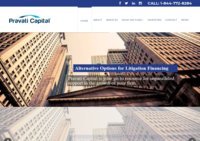 When it is time to grow your firm and offer expanded services to your clients, you need to take on an innovative partner like Pravati Capital. For more than a decade, the industry experts at Pravati Capital have been developing solutions for capital distribution to law firms for mature personal injury and mass tort cases with a high likelihood of winning and an established precedent for settlement.
---
Rome, Clifford, Katz & Koerner is a firm of attorneys that service business and personal clients in a wide range of legal matters including workers compensation and personal injury claims. The firm is based in Suffield, CT.
---
---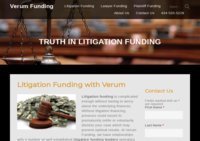 Servicing law firms in need of capital for growth, litigation, and hiring needs.
---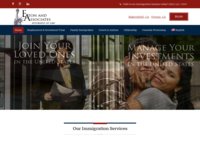 Certified Immigration Attorneys providing information, consultation, and representation for individuals, families and businesses seeking residency in the United States.
---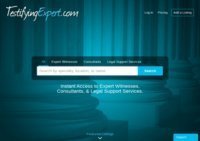 A feature-packed resource where expert witnesses, consultants, and legal support services can share their expertise.
---
The Fitzpatrick Firm LLC has over 10+ years of defending auto accidents, medical malpractice, workers compensation, wrongful death, and truck accidents victims in Atlanta Georgia
---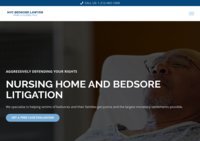 Our legal team knows how to handle all types of bedsore cases, and we will evaluate your situation for free. Our lawyers have extensive knowledge about bedsores, and we hope that hospital patients and nursing home residents stay informed about the risks of this condition, as well as their rights after experiencing bedsores. Feel free to browse our bedsore education pages and do not wait to contact our office if you or a loved one might have a legal claim.
---