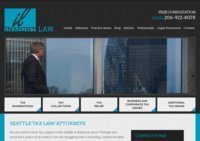 Seattle tax law attorneys provide tax help solutions, tax dispute resolutions, business audit defense, relief of tax liens, appeals, settlement, and representation.
---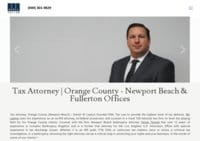 Daniel Layton is a tax attorney in Newport Beach, California, whose background includes working for the IRS as a trial attorney and for the federal prosecutor's office in Los Angeles. He writes about high-level tax litigation and procedures topics on a regular basis. Mr. Layton is the principal of a tax litigation boutique focusing on high-dollar and contentious cases against the IRS, DOJ, and California taxing agencies.
---
Full service tax resolution firm for wage garnishments, lien removal, bank levy release, IRS tax debt reduction, penalty abatement, audit representation and more.
---