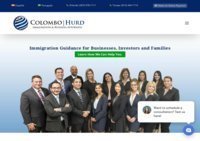 Colombo & Hurd, PL is an Orlando immigration firm dedicated to serving individuals and businesses with all of their immigration needs. We handle immigration and business matters for clients worldwide in a professional and personalized manner. Our mission is to provide you with professional service at and individualized attention throughout every step on the path toward achieving your immigration goals. U.S. Immigration acan be extremely complex to navigate alone. If you are in need of an experienced and knowledgeable Orlando immigration attorney acontact Colombo & Hurd today.
---
Shim Law was formed in 2014 when a team of Calgary Lawyers collectively came together from all across the world to put together their multicultural skills and talents to become one of the most diverse law firms in Calgary.
---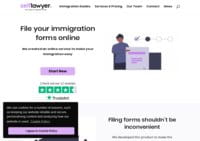 Immigration guides blog in the U.S.
---
Sensible and practical solutions to understand the complex green card process of the United States immigration system.
---