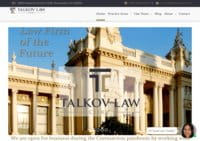 Talkov Law is one of Southern California's preeminent law firms for real estate, business and bankruptcy litigation. Based in Riverside, the attorneys at Talkov Law serve the Inland Empire, including San Bernardino, Corona, Moreno Valley, Norco, Grand Terrace, Loma Linda, Ontario, Fontana, Colton, Palm Springs, Rancho Cucamonga, Redlands and Temecula, providing experienced lawyers in Los Angeles County, and Orange County.
---
The Law Office of David S. Adams is your legal source for a local bankruptcy attorney, personal injury attorney, auto accident attorney, and adoption attorney in Overland Park, Lenexa, Shawnee, Olathe, KS and the Kansas City metro.
---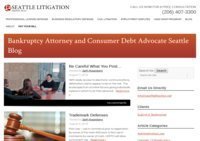 Bankruptcy attorney and consumer debt advocates in Seattle provide insightful articles about administrative law, professional license defense, business regulatory defense, and employment disputes.
---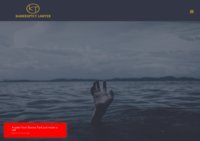 At Legal Facts you can find information about all kinds of legal proceedings, especially about bankruptcy. Our team of expert lawyers is ready to help you with whatever you need. We only work with legal professionals who are willing to provide the highest level of service to help their clients get a fresh financial start. If you want to know more about the benefits of working with an experienced attorney during your bankruptcy process, read on!
---