1013 Clipper Ct, Del Mar, CA 92014, USA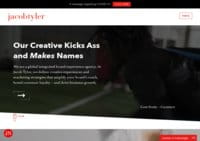 Jacob Tyler is San Diego's top branding and web design agency. Since 2000 the company has won more than 100 industry awards. Jacob Tyler's services include graphic design, website development, search engine optimization, social media marketing, and user experience design.
---
4455 Murphy Canyon Rd #100, San Diego, CA 92123, USA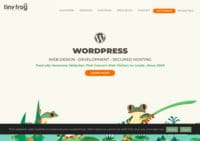 Tiny Frog is a web design agency that serves businesses of all sizes since 2003. The company's experts specialize in WordPress development, creating visually appealing websites, SEO-optimized, and user-friendly. Tiny Frog is a WP Engine recommended partner and offers WordPress hosting and maintenance services.
---
5755 Oberlin Dr #106, San Diego, CA 92121, USA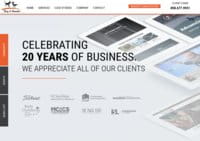 Dog and Rooster, Inc. is an award-winning web design firm based in San Diego, CA. Founded in 2000, the company provides web development & design, marketing, and branding services.
---
2150 W Washington St, San Diego, CA 92110, USA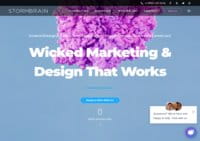 Storm Brain provides a web design and development agency based in San Diego with additional offices in Costa Mesa and Santa Monica. Since 2005, the company has delivered data-driven marketing solutions to clients of all sizes, including some of the biggest brands such as Bank of America, Citi, or Quicken Loans.
---
733 Las Palmas Dr, Vista, CA 92081, USA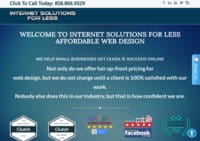 Established in 2006 in San Diego, CA., Internet Solutions For Less, LLC offers affordable web design services. It also provides Internet marketing solutions and hosting services for its small to medium-sized clients.
---
4025 Camino del Rio S, San Diego, CA 92108, USA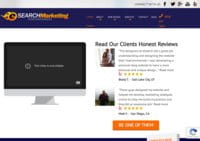 eSearch Marketing is a web design and online marketing company located in San Diego. For over 20 years, the agency has provided visually appealing, responsive websites for its clients. Other services include search engine optimization, PPC, reputation management, and social media marketing.
---
10941 Via Brescia, San Diego, CA 92129, USA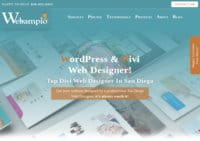 Webamplo is owned by Tom Knorz, a San Diego-based WordPress specialist providing web design and SEO services for small to medium-sized businesses.
---