911 W Washington Blvd, Los Angeles, CA 90015, United States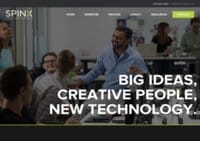 Based in LA, SPINX Digital provides web design and maintenance services to help maximize the potential of their clients' businesses. The company is known for its SEO strategy, web design, search engine optimization, brand identity development, product listings, e-commerce, site redesign, and online marketing campaigns to help local businesses succeed online.
---
600 S Orange Dr, Los Angeles, CA 90036, United States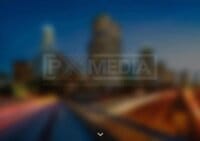 A boutique web design and development firm based in Pasadena, CA, PX Media is more than just a bunch of techies. The company's staff uses both their wits and charm to devise creative genius ideas that help clients achieve results and look good. The company's staff members include designers and technical experts, and they work to learn a client's business and stay in touch while they do the work. The company has over 19 years of experience helping clients stand out from the competition.
---
21781 Ventura Blvd #71A, Woodland Hills, CA 91364, United States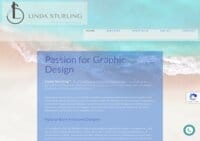 Linda Sturling, a Graphic Designer in Woodland Hills, CA, is a professional artist and designer who has been creating designs for everyone for over 20 years. Her recent work can be seen in top magazines, billboards, tv, direct mail, company branding, such as logos and other communications.
---
15300 Ventura Blvd Suite 400, Sherman Oaks, CA 91403, United States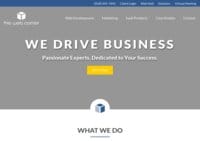 The Web Corner, Inc. is a website design company based in Los Angeles, California. We help strategize to solve your business needs. Our team of innovative thinkers, creative designers, and technology experts can increase traffic or provide automation to streamline your warehouse and business processes
---
87 N Raymond Ave Ste 200, Pasadena, CA 91103, United States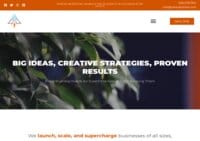 Starke Marketing is a 5-star web design and digital marketing agency located in Pasadena, CA. The company has been helping small businesses and big brands meet their goals since 2015. They provide services such as web design, SEO, web development, landing pages, PPC campaigns, FB ads, infographics, logo design, email marketing, social media marketing, and video production.
---
263 W Olive Ave #152, Burbank, CA 91502, United States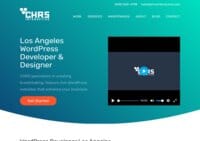 CHRS Interactive is a WordPress Web Designer in Los Angeles, with more than 15 years of WordPress design, development and online marketing experience. We know how important it is for you to have a unique image that perfectly suits your niche. We won't pass your project on to sketchy overseas companies
---
372 South Los Robles Avenue # 3 Space A, Pasadena, CA 91101, United States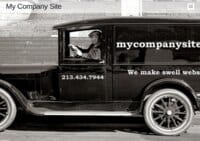 My Company Site is a Pasadena-based web design agency. The company provides consultation and digital marketing services to businesses in the Los Angeles area since 2008. The agency exclusively maintains and improves websites using WordPress technology and offers both basic and premium packages as well as SEO packages. My Company Site has developed websites for nonprofits as well as small businesses.
---
225 E Broadway Suite 211D, Glendale, CA 91206, United States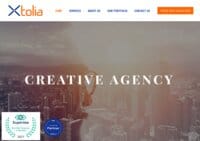 Xtolia is a Glengdale-based agency providing online marketing services to businesses in the Los Angeles area. It uses advanced technologies including responsive design techniques to create beautiful, user-friendly websites for its clients. Additionally, it offers social media marketing services to promote businesses online. Xtolia also provides businesses with e-commerce web design. The company's marketing services include SEO optimization, social media marketing, and Google Adwords management.
---
20945 Devonshire St Suite 201A, Chatsworth, CA 91311, United States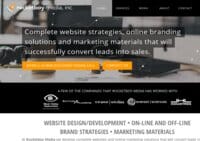 Rocketboy Media is a full-service communication design and digital agency based in Chatsworth, California. Since 2001, we provide our clients with a range of marketing support services, including strategic planning, program management and marketing communications which include branding, communication (graphic) design, marketing collateral, website design.
---
101 S Brand Blvd, Glendale, CA 91210, United States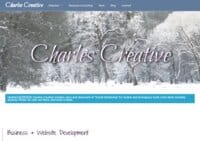 Charles Creative is a website development and digital marketing company serving businesses and organizations in the greater Los Angeles area. The company specializes in custom content management system services, mobile and desktop website design, and e-commerce websites. Charles Creative offers a variety of digital marketing services, including social media management and development, search engine optimization, and conversion rate optimization.
---
235 W Linden Ave C, Burbank, CA 91502, United States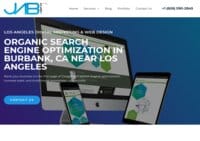 The team at Jab Web Design and SEO understands the importance of a company having an online presence. A website is a business's first impression to those who are looking to do business with it. That is why the digital marketing team targets the first page of any search engine's search results. In addition to increased traffic, a website on the first page of a search engine's results also gets more leads. The team at Jab Web Design and SEO helps companies step up their online reputation.
---