San Francisco, CA, USA
Locally owned San Francisco microbusiness specializing in the areas of web design, graphic design, fine art & illustration, digital marketing & SEO, and 3D printing.
---
Fort Worth, TX, USA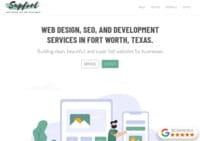 Web design and development agency serving in Fort Worth, TX, and nearby areas
---
111 John St #450, New York, NY 10038, USA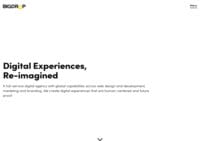 ---
600 N Washington Ave C203, Minneapolis, MN 55401, USA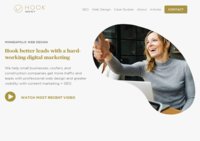 Web Design Minneapolis and marketing focused on high-quality, professional websites built to earn you customers. We create compelling websites and make sure your content and images are easy to edit, and we know how to make sites that earn more traffic from search engines. Check out our work, and get started today.
---
112 W 34th St 18th Floor, New York, NY 10120, USA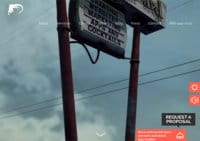 ---
230 W Superior St #700, Chicago, IL 60654, USA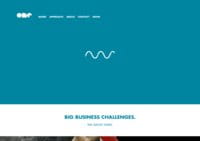 ---
14301 FNB Parkway Suite 100, Omaha, NE, 68154, United States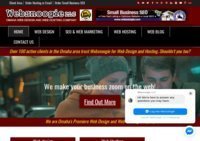 We provide a SEO consultation with every call! Omaha Web Design, Web Hosting, and Search Engine Optimization Company. We provide fast, secure, web design and web hosting with up-to-date technology. We also perform search engine optimization to help your website get noticed more, and so that you will get the maximum return in investment. We have over 10 years of experience, and an excellent customer service staff.
---
85 Broad St, New York, NY 10004, USA
---
980 Hammond Dr, Atlanta, GA 30328, USA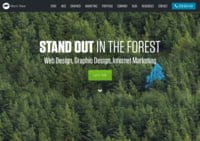 Web design, graphic design, and Internet marketing
---
3010 Highland Pkwy #200, Downers Grove, IL 60515, USA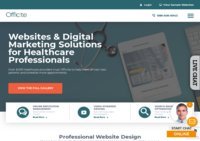 ---
2340 Vallejo St, San Francisco, CA 94123, USA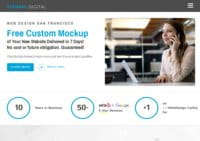 A full-service website design firm based in San Francisco, CA.
---
901 Fifth Avenue, 901 5th Ave, Seattle, WA 98164, USA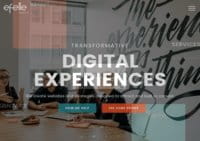 A web design agency in Seattle, WA
---
205 E 42nd St 20th floor, New York, NY 10017, USA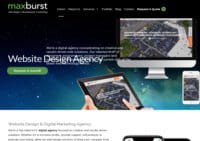 ---
24 School St 2nd Floor, Boston, MA 02108, USA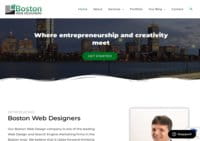 ---
7703 N Lamar Blvd #510, Austin, TX 78752, USA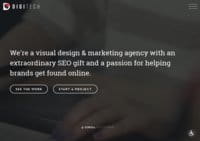 ---
Commack, NY 11725, USA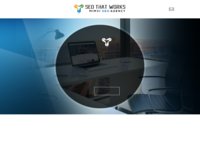 ---
3010 Lyndon B Johnson Fwy #1200, Dallas, TX 75234, USA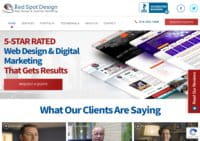 ---
75 E Santa Clara St, San Jose, CA 95113, USA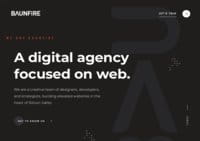 Web design and development in Silicon Valley
---
4455 Murphy Canyon Rd #100, San Diego, CA 92123, USA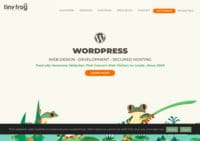 ---
540 Howard St, San Francisco, CA 94105, USA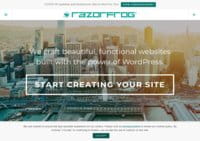 WordPress Web Designers in San Francisco
---
219 Hartford St, San Francisco, CA 94114, USA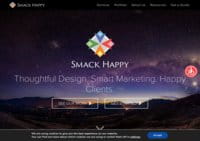 A web design agency headquartered in the San Francisco Bay Area
---
126 E Haley St A15, Santa Barbara, CA 93101, USA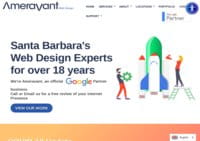 Santa Barbara web design agency
---
211 West Wacker Drive, Chicago, IL, USA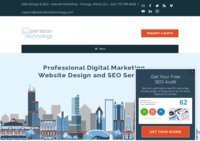 Our design and digital marketing agency provides affordable online marketing services from small to large businesses in many industries and markets. We are a highly focused WordPress website design and search engine optimization agency that bring results.
---
90 Church St, New York, NY 10008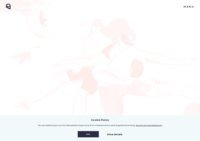 Ester Digital is a full-cycle creative agency. The company provides clients with UI/UX design, brand identity, custom illustrations, marketing materials design, and web development services. We are a team of passionate and talented designers and developers ready to face any digital challenge. Take a look at our portfolio, and let's create some incredible projects together.
---
601 S Boston Ave, Tulsa, OK 74119, USA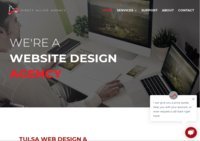 Website Designers and marketing agency in Tahlequah Oklahoma. Direct Allied Agency is located just outside Tulsa and specializes in branding and marketing. We design beautiful, all original logos and websites, we provide fresh telephone marketing campaigns and internet marketing and advertising.
(918) 703-4174
---
Tulsa, OK, USA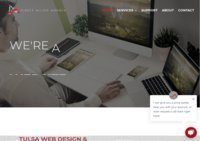 We're a team of creative marketers with the experience and resources to help businesses build a beautiful brand.

We've absolutely mastered three main avenues for marketing our clients. Pinpoint online ad campaigns, stunning web design and SEO and strategic telephone conversations to existing customers.
---
6789 Quail Hill Pkwy, Irvine, CA 92603, USA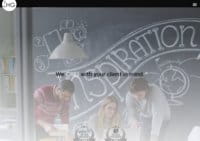 Web design and creative agency in Irvine, California
---
2150 W Washington St, San Diego, CA 92110, USA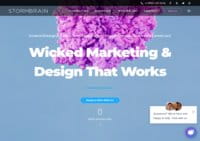 Web design agency with offices in Southern California
---
1770 The Exchange SE, Atlanta, GA 30339, USA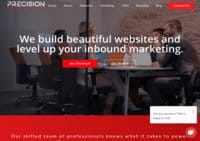 Atlanta Web design and inbound marketing agency
---
3526 Fremont Pl N, Seattle, WA 98103, USA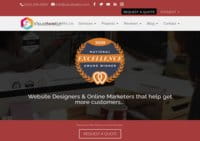 A top-rated website design agency in Seattle
---
7182 US Highway 14 Suite 201 Middleton, WI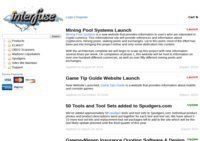 Web development company that specializes in create niche web sites which include ecommerce websites, online stores, web directories, articles directories, search engines and more.
---
1931 SE Powell Blvd, Portland, OR 97202, USA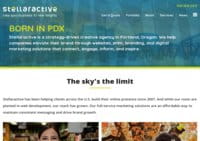 ---
1500 Hadley St, Houston, TX 77002, USA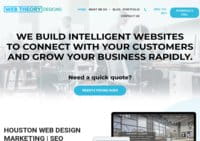 Houston web design agency
---
3752 North Southport Avenue, Chicago, IL, USA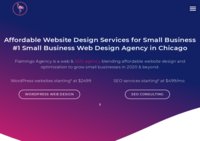 Flamingo Agency provides affordable web design and search engine optimization services to small businesses. We design WordPress websites with pricing starting at $1999. Our SEO services are perfectly suited for small businesses. Call for a quote today.
---
301 Clematis St #3000, West Palm Beach, FL 33401, USA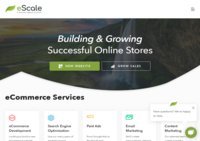 We are creative, agile, results-oriented doers with a passion for growth. We build high-performing, cutting-edge eCommerce websites that are designed to sell, and we craft powerful marketing strategies that connect with audiences and boost sales.
We exist to help positive-impacting eCommerce companies reach their growth and profit potential. Why positive-impacting? It's important for us to believe in the work we do, so we only work with companies that are making a positive impact on society.
Are you one of them? Get in touch, and let's find out if we're a good fit.
---
540 Howard St, San Francisco, CA 94105, USA
Behavioral Design Agency
---
5755 Oberlin Dr #106, San Diego, CA 92121, USA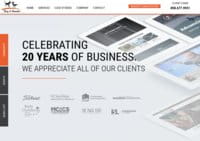 San Diego Web Design Agency
---
601 S Figueroa St, Los Angeles, CA 90017, USA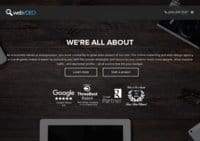 Web design and development company in Los Angeles
---
322 E Central Blvd, Orlando, FL 32801, USA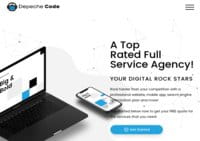 A top-rated web design company in Orlando, FL
---
315 Montgomery St 8th Floor, San Francisco, CA 94104, USA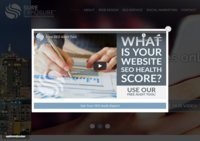 ---
5874 N Ridge Ave Suite G, Chicago, IL 60660, USA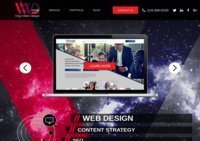 ---
336 Locust St, Columbia, PA 17512, USA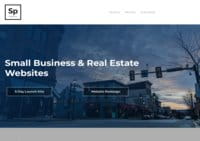 Sparrow Websites is a web design company located in Columbia, PA. We build custom websites for small businesses that consistently outperform their competition. We know that choosing a web design company can be a challenge, that is why each website we build comes with a 100% satisfaction guarantee. Our web design process includes a personalized discovery phase, a strategic and creative build process, and applying decades of industry experience."
---
241 W 15th St, New York, NY 10011, USA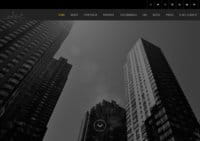 Website design, logos, graphic design, and marketing services
---
328 7th St NE, Atlanta, GA 30308, USA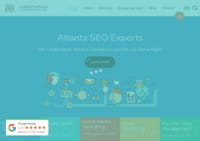 Atlanta web design and affordable SEO services
---
22402 Stonebridge Crossing Ln, Tomball, TX 77375, USA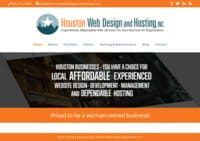 ---
103 Carnegie Center, Suite 300 #129, Princeton, PA, 08540, United States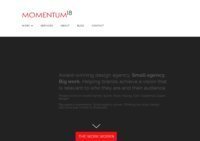 Momentum 18 is an award-winning boutique ad agency and design studio. We work with companies nationwide and in Europe from our office in Princeton, NJ. If you seek creative leadership, down to earth concierge service, and award-winning design–we are a good match. Our clients value and require noteworthy brand development and so do we. Clients: growing small businesses, mid-size business, name brands.
---
5874 N Ridge Ave Suite G, Chicago, IL 60660, USA
---
355 S Grand Ave #2450, Los Angeles, CA 90071, USA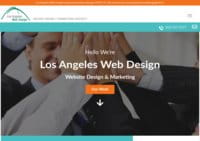 A Los Angeles web design agency offering services for small businesses through large companies.
---
Blaine, WA, USA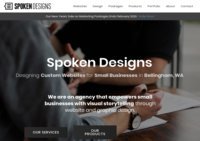 ---
Long Island, New York, USA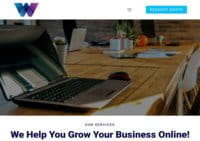 ---
7750 Montgomery Rd, Cincinnati, OH 45236, USA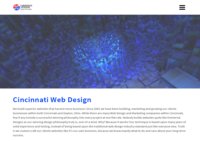 Professional web design and digital marketing company doing business in Cincinnati, Ohio since 2001. We serve small, medium and large sized business and offer superior experience, great value and customer service.
---
268 West Beaver Street, Hallam, PA, USA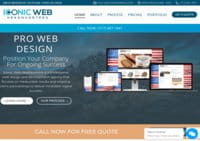 Iconic Web Headquarters is a professional web design and development agency that focuses on measurable results and ongoing client partnerships to deliver incredible digital success.
---
3401 N Kennicott Ave, Arlington Heights, IL 60004, USA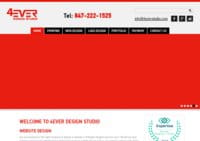 ---
233 S 13th St #1163, Lincoln, NE 68501, USA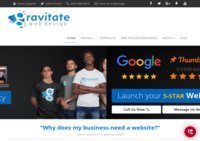 Web Design agency based in Lincoln, NE. We specialize in vivid mobile friendly web design including blogs, e-commerce and informational sites. Logo design and web hosting are included with all web design packages.
---
12808 W Airport Blvd #310, Sugar Land, TX 77478, USA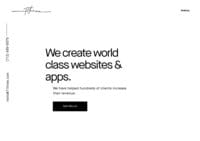 71Three crafts custom websites and mobile applications that are a step ahead of time. All of their solutions are results-driven and based on conversion.
---
251 W 30th St, New York, NY 10001, USA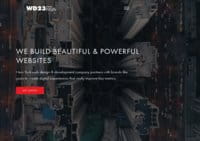 A web digital agency focused on UX/UI
---
Oklahoma City, OK, USA
Welcome to Avisvio Design Co, we love creating Branding for Startups, Midlevel businesses & Entreprenuers. We would love to work with your company!
---