7505 W Sand Lake Rd, Orlando, FL 32819, USA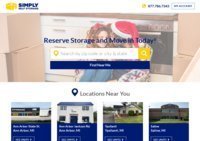 Offers a variety of residential and commercial storage options, as well as packing and moving supplies.
---
31 E 32nd St, New York, NY 10016, United States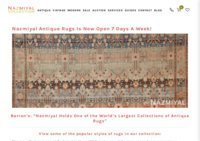 The Nazmiyal Collection is a team of antique rug experts. Our team includes leading authorities in the field and we believe we have one of the best teams of antique rug specialists in the world. With decades of personal experience in the antique Oriental rug world, we know antiques and know our history.
---
1285 Purdytown Turnpike, Lakeville, PA 18438, USA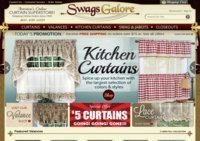 If you are looking for curtains and curtain rods, Swags Galore is the place to be! The only site that specializes in curtains and doesn't offer anything else, this is a one-stop shop if ever there was one. All items are stocked and shipped out as quickly as possible because we want you to receive your goods as soon as possible! Visit our site and don't forget to "See the World Through Our Windows"
---
133 Post Oak Dr, Beaver Falls, PA 15010, USA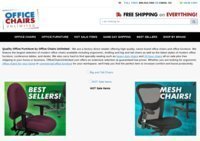 Office Chairs Unlimited – Free shipping on all leather office chairs, ergonomic office chairs, executive office chairs, computer chairs and drafting chairs.
---
6701 Edgewater Commerce Pkwy, Orlando, FL 32810, USA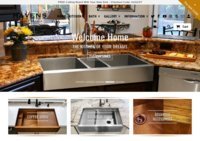 Havens is an advanced metal fabricator of luxury made copper and stainless steel sinks and custom range hoods. Select from custom designs all of which are handcrafted in Central Florida.
---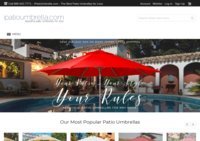 Patio umbrellas and cantilever umbrellas featuring lush Sunbrella fabrics.
---
1912 W Anderson Ln Suite 208-B, Austin, TX 78757, USA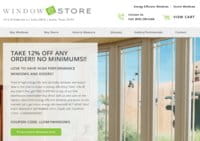 Window e-Store offers high performance and energy-efficient windows to homeowners. We have warehouses across the country and ship nationwide. Visit our site to view our online catalog and place your order today!
---
13843 Bent Ridge Dr, San Antonio, TX 78249, USA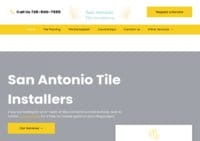 We are a tile installation company based in San Antonio, TX. We install tile flooring, backsplashes, bathroom and kitchen tile, tub and shower surrounds, patio tile and more. With more than 20 years in the business, we are the experts on all things tile installation. Call us today for your free quote.
---
8111 Pacific Hwy E, Tacoma, WA 98422, USA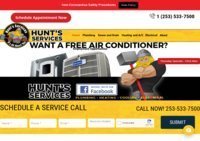 Hunt's Services is a fully licensed and insured residential and commercial plumbing company located in Seattle Tacoma, servicing all your plumbing and heating needs. We are fast, experienced, and strongly reviewed by our customers in Tacoma, Federal Way, Auburn, Puyallup, Kent, Burien, Lakewood, Mercer Island, Bellevue, Kirkland, Redmond, Seattle, and the nearby areas. We take pride in serving Pierce and King County with honesty, integrity, and dedicated service. Hunt's Services is a plumbing, heating, HVAC, and furnace repair company that also specializes in air conditioning and duct cleaning. Hunt's Services offers a full range of professional plumbing, heating, sewer repair, electrical, HVAC, sump pump, furnace, gas piping, water heaters, toilet services, trenchless, and air conditioning services to serve you!
---
20340 NE 15th Ct #608, Miami, FL 33179, USA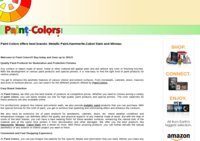 Paint Colors offer the best brands:Metallic Paint, Hammerite, Cabot Stain, Minwax
---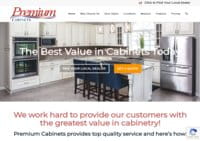 Premium Cabinets offers high quality all-wood kitchen cabinets and bathroom vanities at over a dozen locations across the United States.
---
1221 Frankel Ave, Montebello, CA 90640, USA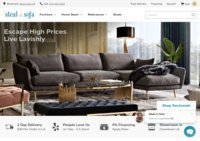 ---
3090 W 16th Ave, Hialeah, FL 33012, USA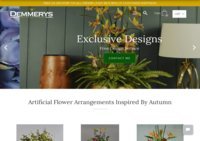 Welcome to Demmery's. My name is Sharon Demmery and my aim is to create the most innovative and stunning flower arrangements for you whilst maintaining the integrity of fresh flowers.
I strive to exceed your expectations; you receive beautiful, handcrafted, luxury artificial flower arrangements that beautify your home or work space.
---
1750 W Ogden Ave #2692, Naperville, IL 60540, USA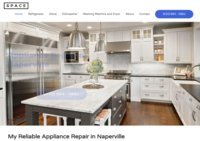 We are an appliance repair company serving Naperville and the surrounding suburbs or Chicago. Whether you need fixing for your refrigerator, stove, dishwasher or washing machine, we can help you. Give us a call to see how we can help!
---
6701 Edgewater Commerce Pkwy, Orlando, FL 32810, USA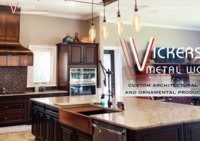 Central Florida sheet metal fabrication and custom metal. We specialize in residential and commercial sheet metal both architectural and ornamental.
---
6725 Daly Rd, West Bloomfield Township, MI 48322, USA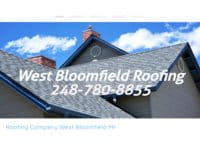 Best Roofing Company in the West Bloomfield MI area. Give us a call.
---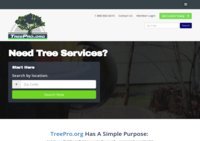 Find tree services in the United States
---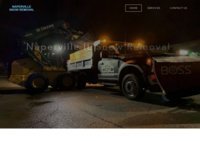 Commercial, industrial, residential, and urban painting and epoxy flooring company in naperville iL
---
3090 W 16th Ave, Hialeah, FL 33012, USA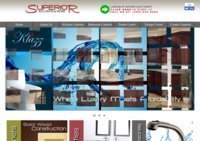 Superior is a company that believes in producing cabinetry that is both extremely high quality and affordable. They are well known for their commitment to superior design, craftsmanship, materials, and customer service. Superior has led their industry by constantly innovating so they have the most well-designed products around.
---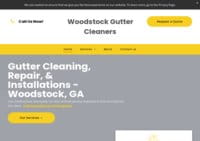 Woodstock Gutter Cleaners is a full rain gutter and cleaning service, which provides gutter cleaning & maintenance, gutter repairs, installations, gutter guard installation, repairs, & maintenance, and roofing services to the Woodstock, GA, area.
---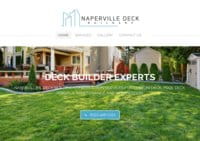 Naperville Deck Builders is the best decking company in the Chicago-land area. Contact us for a free estimate!
---