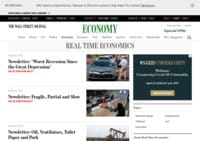 ---
Insights + inspiration + empowerment for mompreneurs.
---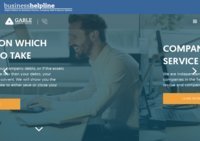 If your business is facing financial difficulties, it can be hard to know what to do and where to turn. We specialise in helping company directors navigate business problems and explore company debt and company rescue options.
---
We empower Fortune 500 companies and large enterprises with the strategies, solutions, and workforce to streamline workflows, control risks and reduce costs.
Through our partnerships, we are able to analyze and solve the problems that keep your company from focusing on its core competencies.
---
From celebrity representation to branding, publicity marketing, sponsorships and event management.
---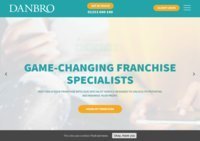 Danbro is a professional team of accountants. The company offers a range of services which includes financial planning, agency services, employment umbrella, and construction industry scheme.
---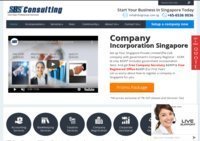 SBS Consulting is one of the leading corporate services provider in Singapore. It specializes in Company Incorporation, Accounting, Preparation of director's report, Taxation, GST, Payroll, XBRL, IT software development and maintenance, etc.
---
Map Communications is a U.S. based answering service and call center company. It offers virtual receptionist services for both small and large businesses and organizations.
---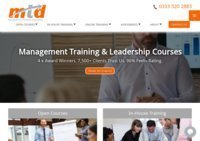 MTD is a team of award winning management training specialists. It provides training courses for leadership development, executive coaching, assessments and DISC profiling.
---
---
Cargoconnect are specialist freight forwarders in Melbourne, offering road, sea and air freight services that ensure your consignments arrive in full, on time and for a competitive price. Contact the best freight forwarders in Melbourne today to discuss your logistics needs.
---
When everything is working together your home will be more comfortable, more efficient and healthier. Our "house as a system" approach ensures that we guide you in making decisions that complement each other. For example, if you were to put in a new heating system this year and then upgrade your insulation next year you might find that the new furnace is now too big because the insulation has lowered your home's heating needs. We consult with you to maximize home upgrades and avoid costly missteps.
---
Utilizes next generation analytics to locate stocks displaying short-term inefficiencies in the stock market.
---
Looking for a supportive, experienced and effective business coach in Brisbane? Raffino assists businesses like yours to improve overall performance and profitability via strategic business consulting services conducted by highly experienced business coach Wayne Griffiths. Visit their website now to book a confidential discussion about your business' pain points.
---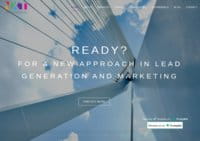 Get more property investment leads. NXT Generation specialse in investor lead generation and can provide a list of new property investment leads to our clients.
---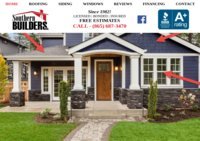 We are a licensed, bonded, and insured home improvement company in Knoxville, TN, with years of experience in roofing, siding, windows, and other essential home-building projects. We have been in business since 1982, we serve Knoxville, East Tennessee, Kentucky, and Southwest Virginia including; Sevierville, Pigeon Forge, Gatlinburg, Oak Ridge, Lenoir City, Maryville, Loudon and the surrounding towns, areas and counties.
Our philosophy at Southern Builders is, "Do the job right using quality materials and expert installers at a fair price." Your project will be completed efficiently, neatly, and to factory specifications. Estimates are always free and senior discounts are available. At Southern Builders, we can help make your home maintenance free, more energy efficient, and the envy of your neighbors. Whether its insulated vinyl siding, premium vinyl siding, Hardie board, new Energy Star windows and doors, guttering, gutter guard, or a brand new roof system, we can help you find the right choice for your home.
---