3830 S 38th St, Phoenix, AZ 85040, United States
George Brazil is a plumbing and electrical company in Greater Phoenix, AZ. We offer the Same Day Water Heater Service, Drain Cleaning & Unclogging, Kitchen & Bathroom Plumbing, and Sewer & Water Line Repairs & Replacements to residents in AZ. Our plumbers are trained & certified in a wide range of plumbing services and can handle any issue you may have.
---
1890 Midway Rd, Lewisville, TX 75056, United States
C&W Plumbing began operations in 1999 because the owners saw a need in the plumbing industry for a quality service contractor. Chris and Wiley Edmonds, the founders, heard complaints from friends and family about plumbing companies who were known for unscrupulous business practices. They decided to create C&W Plumbing to break through negative stereotypes on plumbing companies and make it a daily goal to provide high-quality services to customers.
---
1019 Explorer St, Duncanville, TX 75137, USA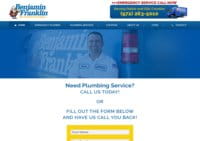 We are a 24/7 plumber in Duncanville, TX that promises to be on time. If there is any delay, it's you we pay. If you need a plumber near the southwest Dallas area to install a faucet, fix a toilet, replace a water heater, or any other possible plumbing repairs, call Ben Franklin Duncanville. We are the best plumbing company in Duncanville, TX to fix a disposal, install a new sink, or replace old bathtubs and showers. Call Ben Franklin Plumbing Duncanville for the most punctual, safe, and professional plumber in the southwest Dallas area."
---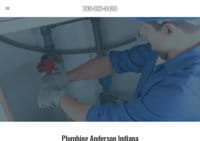 We provide EXCELLENT plumbing service in Anderson Indiana and surrounding areas!
We service Anderson, Noblesville, Pendleton, Alexandria, Chesterfield, Fortville, Elwood, and many more!
Commercial plumbing, Residential plumbing, inspections, cleaning, drain cleaning, you name it. We do it.
---
20391 Edinberg Dr, Macomb, MI 48044, USA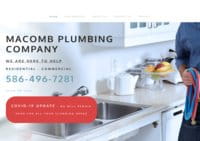 Macomb Plumbing is your one-stop source for all of your plumbing needs. We service both residential and commercial customers and cover most of the Metro Detroit Area. Give us a call today.
---
1210 Mangum St, Raleigh, NC 27601, USA
We are one of the most trusted plumbers in Raleigh, offering a number of plumbing services. Our services are of the highest quality and reasonably priced. Having years of experience in every plumbing service you can rest assured we've seen your problem before and know exactly how to fix it.
---
2615 Big Town Blvd, Mesquite, TX 75150, USA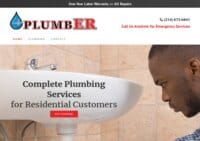 Plumb ER is a plumbing service focusing on residential plumbing throughout the Dallas region. Plumb ER can take care of all your home's plumbing needs - from simple repairs to complete re-pipes. We specialize in fixing garbage disposals, sewer stoppages, leaky faucets, and running toilets
---
3991 Royal Dr NW, Kennesaw, GA 30144, United States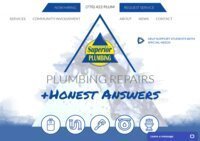 Superior Plumbing provides repair services in the Atlanta metro area since 1988. We have the equipment and knowledge to fix big and small plumbing problems: sewer, water heater, natural gas pipe, waterline, and plastic piping problems. Give us a call today to see how we can make your home comfortable again.
---
1420 N Durham Dr, Houston, TX 77008, United States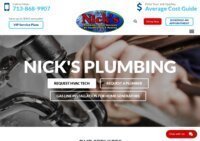 Nick's Plumbing & AC is your commercial and residential plumber in Houston. We fix leaks, replace pipes, install gas or propane lines, and offer water heater services. We'll also inspect your home for hidden plumbing issues before the summer heat arrives. Choose from our Silver, Gold or Platinum plans to get VIP pricing on all of our services. Call today - we're on the way!
---
1845 W 1st St Ste 108, Tempe, AZ 85281, United States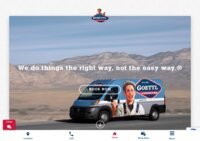 Goettl Air Conditioning and Plumbing is a plumbing company that offers various services to all customers. From an AC repair to a plumbing installation, you deserve the most skilled air conditioning, heating, plumbing professionals for the job. Call us today!
---
5035 Chaparral Ct, Boulder, CO 80301, United States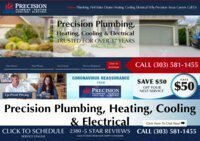 Precision Plumbing has been Colorado's 5-star rated choice for plumbing and heating for over 30 Years. You can count on the years of expertise and great service you receive from Precision Plumbing. Trusted in tens of thousands of homes across the Boulder & Denver region. Save with our promotional offers, up-front pricing by the job, efficient heating, hot water and air conditioning solutions which can help you save on energy costs. We have been awarded the best for service by our local newspaper numerous times.
---
1304 Market St, Colorado Springs, CO 80904, United States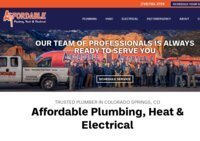 Affordable Plumbing, Heat & Electrical is committed to preventing emergencies before they happen. We offer preventative maintenance and repairs that improve the health of your home and business, as well as a lookout for veterans and military families. Let us know if you would like a tour of our state-of-the-art facility!
---
4410 W Union Hills Dr Suite 7-141, Glendale, AZ 85308, United States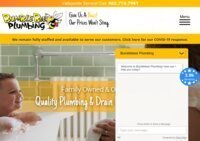 Bumble Bee Plumbing, Inc. is a family-owned and operated plumbing service in Glendale with over 20 years of experience serving Phoenix and Glendale. Owner Mike Krpata has been in the plumbing industry for over 19 years and provides 110% customer service. We have an A+ from the BBB, so you know we are trustworthy!
---
16536 Mueschke Rd, Cypress, TX 77433, United States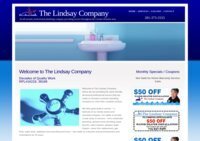 The Lindsay Company is a top-rated, family-owned, and operated plumbing company that offers a comprehensive service to the Greater Houston area. Our plumbers are all licensed, and we go to great lengths to ensure the highest quality service in the industry.
---
525 National Dr, Rockwall, TX 75032, United States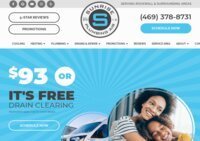 Sunrise Plumbing & Air, a leader in plumbing, heating, and air conditioning services in Garland, is committed to providing you with the best service at the most affordable price. The company has been providing exceptional service for years and can handle any problem that may arise. With a team of licensed and professional plumbers, you know your home is being worked on by educated professionals who care about your comfort from start to finish.
---
San Ramon, CA 94583, United States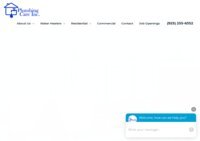 Do you need plumbing for your home or business? Plumbing Care, Inc. is licensed with the California State License Board (CSLB) # 992032, and we offer low-interest and no-interest financing with no pre-payment penalty. Emergency Services are available 24 hrs and we charge a 75 emergency service fee plus the cost of the service. Send us a message, and we will get in touch with you as soon as possible.
---
9085 Aero Dr Suite B, San Diego, CA 92123, United States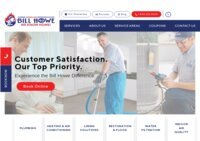 Bill Howe is a family-owned and operated plumbing, heating, and air conditioning company based in San Diego. They have won many industry awards, including the National Contractor of the Year award from the National Plumbing Heating Cooling Contracting Association and Delta Faucet Co. in 2011. Bill Howe Restoration and Flood is an IICRC Certified mold remediation company serving San Diego County.
---