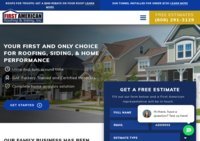 First American Roofing is a second generation family owned business that's GAF Master Elite certified and offers the best, ("The Golden Pledge") warranty in the industry.
---
501 Rose Ave #7, Modesto, CA 95355, USA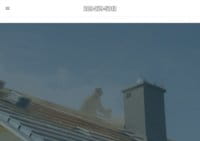 Situated in Modesto, CA, Roofing Modesto Pro is a top notch local roofing company providing premium roofing service to the residents of Modesto as well as the Stanislaus country and beyond. Our services include, but are not limited to, roof installation, replacement, inspection and repair, metal roofing, skylight replacement, gutter replacement, roof vents, etc. For any inquiry, please do not hesitate to give us a call at 209-279-5012.
---
8360 Clairemont Mesa Blvd, San Diego, CA 92111, USA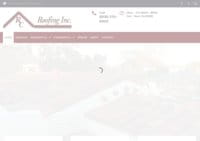 High-quality roofing services in the San Diego County
---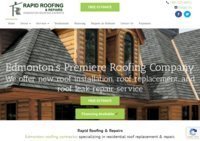 Rapid Roofing & Repairs has been providing professional roofing services to Edmonton and surrounding areas since 2012. With over 8 combined years of experience in the roofing industry, we have handled a wide range of roofing projects and provide clean, quality workmanship from professional contractors.
---
10836 NE Marx St, Portland, OR 97220, USA
At West Coast Roofing & Painting, we provide high-quality roofing and exterior painting services. From simple repairs to thorough inspections, our team can assess your roofing issues and get them resolved as quickly as possible.
Our services include: Residential Roofing, Shingle Roofs, Low-Slope Roofing (IB Roof Systems, Firestone Roofing, Versico Roofing), Skylights, and Exterior Painting.
---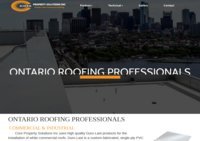 Core Property Solutions Inc. is a commercial roofing company looking to help reduce greenhouse gases, help businesses reduce their AC and electricity costs through efficient roofing solutions. A white roof has many environmental benefits which can help your business. City of Toronto, along with many other cities have incentives for Eco-friendly white roofs.
---
1731 East 21st Street, Oakland, CA 94606, USA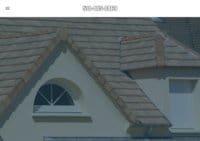 Proudly based in Oakland, CA, we're a family-run, local company specializing in roofing related services including but are not limited to roof replacement, roof repair, metal roofing, ventilation, insulation, gutter installation and skylights. Finding us on the internet is as easy as searching for "Oakland Roofing". You can feel free to call us at 510-405-0869 for any inquiry.
---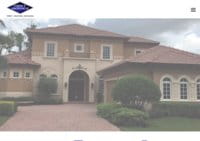 First Service is a full-service roofing, painting, and restoration contractor serving the needs of Southwest Florida residential and commercial clients.
---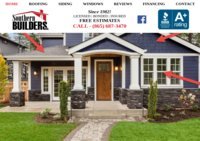 We are a licensed, bonded, and insured home improvement company in Knoxville, TN, with years of experience in roofing, siding, windows, and other essential home-building projects. We have been in business since 1982, we serve Knoxville, East Tennessee, Kentucky, and Southwest Virginia including; Sevierville, Pigeon Forge, Gatlinburg, Oak Ridge, Lenoir City, Maryville, Loudon and the surrounding towns, areas and counties.
Our philosophy at Southern Builders is, "Do the job right using quality materials and expert installers at a fair price." Your project will be completed efficiently, neatly, and to factory specifications. Estimates are always free and senior discounts are available. At Southern Builders, we can help make your home maintenance free, more energy efficient, and the envy of your neighbors. Whether its insulated vinyl siding, premium vinyl siding, Hardie board, new Energy Star windows and doors, guttering, gutter guard, or a brand new roof system, we can help you find the right choice for your home.
---
7308 Aspen Ln N #118, Brooklyn Park, MN 55428, USA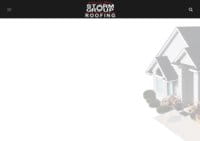 A trusted roofing company in the Twin Cities and metro area.
---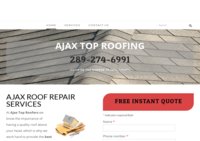 At Ajax Top Roofers we know the importance of having a quality roof above your head, which is why we work hard to provide the best roofing service in Ajax and be one of the top roofing companies in the Durham area. We are experts in residential and commercial roofing and we will be glad to provide a free quote for your roof repairs or roof installation. Our goal is to provide the top quality service for the best price!
---
1655 S Blue Island Ave, Chicago, IL 60608, USA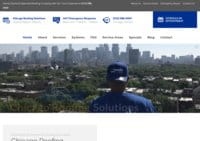 A Chicago-based roofing contractor company
---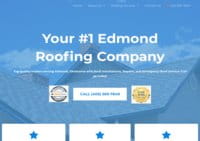 The Edmond Roofing Company is a local roofer located in Edmond, OK. We serve the greater Oklahoma City area with residential and commercial roofing projects. Our team handles roof replacement, roof repairs and any insurance damages you may encounter. We offer free inspections so call us today!
---
Top Notch Roofing Service n Airdrie and surrounding areas
---
1061 N Victory Pl, Burbank, CA 91502, USA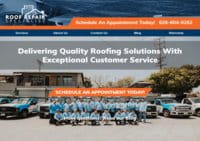 Family-owned roofing company. Services include repair, inspection, installation, and cleaning.
---
10650 Roe Ave, Overland Park, KS 66207, USA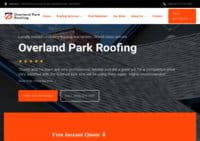 Not every company offering Overland Park roofing services will provide the same quality and reliability you'll get when you call the experts at Overland Park Roofing. With over 20 years of experience and a full written guarantee for all their services, you know you can trust the team at Overland Park Roofing to get your roofing job done right the first time! To get started with your needed roof repair, call Overland Park Roofing today.
---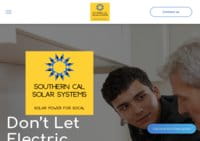 When we founded Southern Cal Solar Systems, we had one goal in mind: To give great solar power products and services that meet the highest standards of quality. From that day onwards, he never settled for less. We also built the company to provide everything a solar power customer would need or want, all in one place. Solar energy matters, and so does how we treat our customers. The policy started by my father is one we continue to follow today. We never take payment until a customer is completely satisfied. This means our customers never have to worry about quality - they know it's our top priority. It's all about service, and about making sure that you feel confident with your choice, and know you are getting the best and safest solution in the solar field. We take pride in our work, and treat every job as if it were our own home or office. We care, and it shows.
---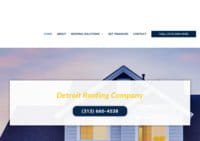 T&M Roofing is a roofing company based in Detroit, MI serving our communities from Royal Oak to Southfield and everywhere in between. We work tirelessly to provide high-quality roofing services for all our residential and commercial clients.
---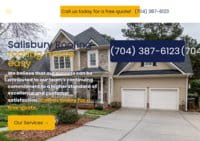 From the initial visit to final inspection, our team is determined to fulfill your needs at the highest standard. While our specialty is in shingle work, we install metal roofs as well. If you are in fact looking for metal roofing Salisbury NC can be a difficult place to find someone who is an expert in their field. Look no further! Whether it's a re-roofing job or a brand new project, Salisbury Roofing will always bring the same level of commitment and excellence to your home.
---