---
Find the latest snow reports, tips on ski resorts, accommodation and special offers on the Chalets USA Blog.
---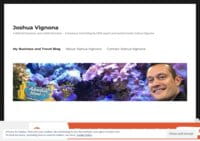 I'm Josh Vignona and #bizleisure has become a lifestyle. Don't have the foggiest idea what that is? All things considered, it's a LIFEstyle that I decide to live by. Being a business explorer doesn't need to mean letting your life pass you by out the window of a plane or at the lodging bar. For me, business travel life is tied in with living at the time and place you are in and getting a charge out of the entirety of the encounters that encompass my day. Follow my Blog and Social Media to learn everything about it!
---
---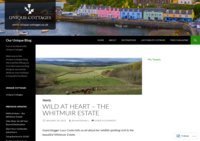 Learn how to have fun while travelling in Scotland. Know which castles to visit, book a cottage, join festivals, discover new adventures, and discover Scotland's rich history.
---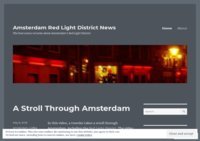 ---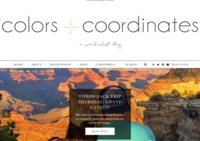 ---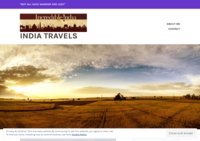 This blog is about my journey back to my home after spending an year in Canada and about the various places I visited and explored back home. It showcases my travel experiences in India to which you all will be able to relate. It also talks about the various emotions one has who is living away from home. I have decided now that I am going to travel each and every corner of India and thus my blog can help you decide which places you want to visit according to your taste.
---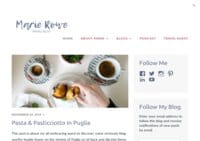 Travel Blog
---
I loved these places so much, I had to write about them.
---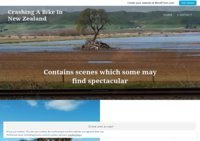 A fun look at learning life in New Zealand. Contains scenes which some may find spectacular.
---
A travel blog for UK holidays to help people find their perfect uk holiday accommodation including b and bs, guesthouses, hotels, self catering holidays and campsites.
---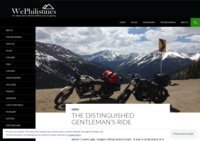 ---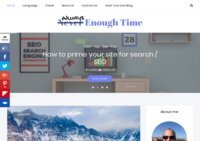 For years I didn't travel, there was always something that got in the way. Something needed paid or work needed done or... the excuses were endless. But I came to realize that they were just excuses. There is always enough time if you really want to.
I am not the type of person who will give up work and travel the world. The truth is I (mostly) like my life and where I live. The blog is focused on making the most of your time while you are on holiday and getting some insight into the things you can do while there.
---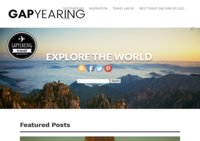 Travel doesn't need to be expensive, difficult, or short term. Advice on making your gap year or long term travel better.
---
Llama Socks is a free online adventure guide and travel blog for all those little llamas out there looking for a taste of the unfamiliar.
---
An adventure travel blog with anecdotes and guides from around the world.
---
We're Stacey & Joel - a couple who love to travel and talk about it. Adventurous and ever curious, we are spontaneous sunseekers, ruin ramblers, historical hikers and jet setting junkies. We love to travel by air, land and sea... or in our campervan, Bumper.
---
New York, NY, USA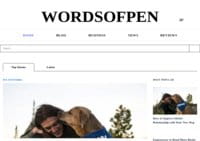 Words of Pen is an outsource service provider, mainly on content creation. We have excellent content writing experience which is highly rated by our trusted readers. We are a group of dynamic and meticulous people whose main focus is providing quality content regarding Beauty, Health, Fitness, Food, Travel, Teach & Electronics, Finance, Reviews, Life, Happiness, Motivation, Politics, Culture, Sports, and many more.
---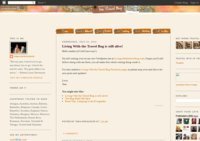 Living With the Travel Bug
---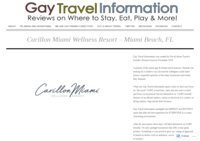 Gay Travel Information
---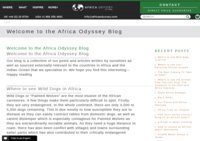 Blog from all the Lodges in Africa and the Indian Ocean
---
---
---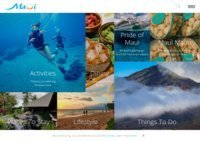 Discover Maui and get insider tips from this side of Hawaii. Everything from fun activities, shopping, nightlife, restaurants is covered along with the best this vacation paradise has to offer.
---
Michael Tyler archives the thoughts and experiences of a former teacher and web developer who has now decided to drift through life on his boat along the waterways of England.
Initially, the blog was created in 2004 to increase the web presence of his other site Lonelyplanetexchange, to continue traveling and to give updates on the field of aviation.
Today, it chronicles the work he's done on his boat, the places he's visited around the world, and his thoughts on the media, the New World Order, and his discontinued teaching career. Find commentaries, photos, and unique articles, such as the updated Conspiracy List of Dead Bankers and Getting Google Play to Work in China.
---
---
---
---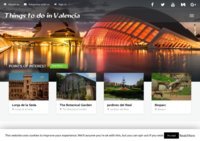 ---