Backpack Droid provides practical resources and honest reviews of backpacks. Guides to Backpacking through Europe, America, Asia, Australia and much more.
---
thewelltravelledman is designed to inspire and motivate fellow humans to explore the world.
The articles are our memories and reviews of the places we explored, enjoyed, and loathed over the last few years, featuring original photography and video.
www.thewelltravelledman.com
www.instagram.com/thewelltravelledman
---
Travel reviews, news, travel tips and travel blog by real travel experts and professional travel agents from around the world.
---
---
---
---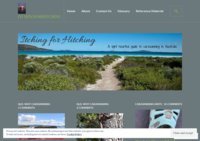 ---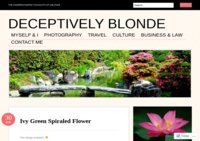 Meandering thoughts of a wandering blonde abroad in Asia. Updates about all sorts of fun and interesting findings including: travel, history, culture, art, law, business, fashion, cooking, and more.
---
Travel blog focused on lessons learned travelling. The blog focuses less on the destination and landmarks and more on the journey itself. Posts aim to provide, besides travel stories, lessons, advice, tips and travel inspired literature.
---
---
We're John and Cory, high school sweethearts from a small town in Mississippi. After college, we got married and together found a love for adventure and travel. We started Let's Find Fun to inspire everyday people, like us, to travel the world.
We believe you can find fun regardless of your location, budget, and time. We are always looking for a new restaurant, seeing another national park, finding hidden gems, and experiencing tourist spots!
---
Holiday, road trip and recreation blog. Destination articles, entertaining stories, travel tips, favourites, advice and inspiration
---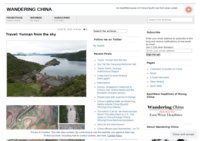 Responses and insights on mainstream, political, and social media Chinese news, as well as online reports viewed from an Australian perspective.
---
A blog all about drones, with reviews, top drones, tips and inspiration.
---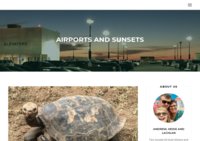 Family travel stories, photos, tips and recommendations
---
---
WANT TO FLY · The best guides for passionate travelers. Follow the authors of WILL TO FLY through this blog. These are real and personal posts with an informal but professional style. A growing online magazine for those who love the world, for those who want to travel, to learn about new places. Articles, travel guides and useful tips on travel destinations around the world. The best posts are "one day Will To Fly", which allows you to visit the best places in a day and find the best things to do.
We all dream of being able to travel freely around the world, relax and see new things. Cities of art, museums, restaurants, cathedrals, enchanted landscapes. With Will To Fly you can.
Even now from your device you will still be happy to investigate your goals.
Our expert writers travel the world to offer you unique and inspirational information, new destinations, travel ideas, tips and wonderful photos.
---
Africa Launch Pad, your home for all round news across Africa. News coverage ranging from travel, business, motivation, and lifestyle news around Africa.
---
---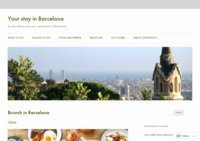 Travel information for visit Barcelona.
Things to do in Barcelona, places to visit, how to move around, useful information and tips about the stay in Barcelona.
Also information about where to stay like apartments in Barcelona.
---
Follow the adventure of a young Aussie tackling the world. Come along as I try and soak up as much as I can, in as many places I can; from sprawling metropolises to the untamed wilderness. Hints and tips as to how I do it, and how you can too!
---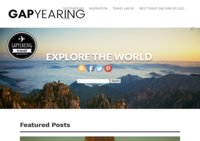 Travel doesn't need to be expensive, difficult, or short term. Advice on making your gap year or long term travel better.
---
Find the latest snow reports, tips on ski resorts, accommodation and special offers on the Chalets USA Blog.
---
---
---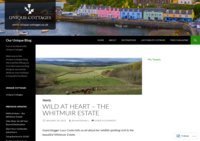 Learn how to have fun while travelling in Scotland. Know which castles to visit, book a cottage, join festivals, discover new adventures, and discover Scotland's rich history.
---
A travel blog for UK holidays to help people find their perfect uk holiday accommodation including b and bs, guesthouses, hotels, self catering holidays and campsites.
---
I loved these places so much, I had to write about them.
---
---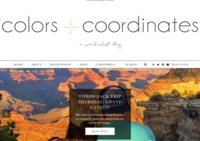 ---