A travel blog with experience in Europe, the U.S., and the Middle East!
---
---
I'm opening up the overstuffed suitcase of my travels, and sharing my best photographs and captivating captions of destinations in the U.S. and Central America.
Sharon's Paws Create avian skies, beautiful beasts, sandy beaches, verdant vistas and even the sun and stars. It's my travel log. Come and walk in the sand with me...
---
---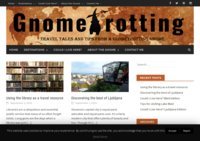 ---
Travel and photography Blog from Germany in English language
---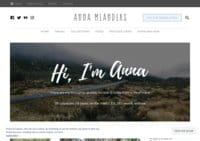 Anna Meanders is a Kiwi travel blogger in love with all things delicious. She has a fondness for Mexico, Martinique and other sunny spots starting with M. These are her thoughts, guides, recipes & notes from a life of travel
---
Island life at its best. Restaurant and event reviews. Other travel, and general craziness.
---
---
Anything and everything to do with the Maldives.
---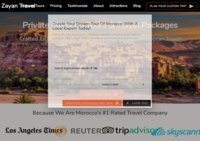 Zayan Travel is made up of accomplished local experts who know Morocco best. We have more on-the-ground knowledge than any other tour company. If experience matters most, then we stand above the rest. We pride ourselves in being a local, sustainable, and responsible Moroccan tour operator. We'd like to invite you to travel to Morocco for an experience you'll always treasure!
---
Backpack Droid provides practical resources and honest reviews of backpacks. Guides to Backpacking through Europe, America, Asia, Australia and much more.
---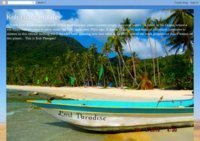 ---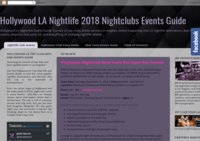 Hollywood LA Nightclub Events Guide: Current LA top clubs, bottle service Los Angeles, events happening now LA nightlife destinations, best Hollywood club events, where to club party LA, and everything LA clubbing nightlife related.
---
---
---
---
Holiday, road trip and recreation blog. Destination articles, entertaining stories, travel tips, favourites, advice and inspiration
---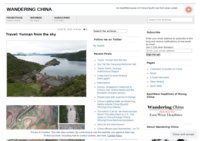 Responses and insights on mainstream, political, and social media Chinese news, as well as online reports viewed from an Australian perspective.
---
---
---
Travel reviews, news, travel tips and travel blog by real travel experts and professional travel agents from around the world.
---
Travel blog focused on lessons learned travelling. The blog focuses less on the destination and landmarks and more on the journey itself. Posts aim to provide, besides travel stories, lessons, advice, tips and travel inspired literature.
---
We're John and Cory, high school sweethearts from a small town in Mississippi. After college, we got married and together found a love for adventure and travel. We started Let's Find Fun to inspire everyday people, like us, to travel the world.
We believe you can find fun regardless of your location, budget, and time. We are always looking for a new restaurant, seeing another national park, finding hidden gems, and experiencing tourist spots!
---
---
---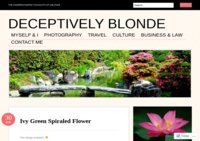 Meandering thoughts of a wandering blonde abroad in Asia. Updates about all sorts of fun and interesting findings including: travel, history, culture, art, law, business, fashion, cooking, and more.
---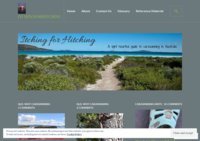 ---
A directory of must-visit bars, restaurants, and places to satisfy your hunger for whiskey and wonder in the Midwest. Blogger Brenda Geiger also publishes the Midwest Event Guide and the Whiskey and Wonder Gift Guide in addition to blogs about the wonders of traveling the Midwest.
---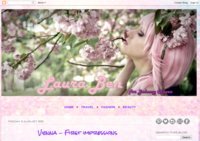 Laura Elisa Ben is a personal blog about my travel adventures and my love for history, art and fashion
---