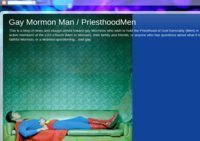 A gay mormon tries to live his life following LDS beliefs using humor and brains and a knack for writing.
---
---
---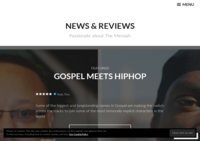 ---
Proponent of sensible thinking, providing a healthy dose of thought-provoking thinking for people of all walks of life.
---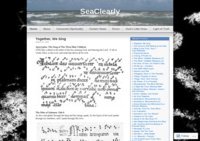 A Christian Blog: Stand: Faith Can Move Mountains - Speak: Truth to Power -
Walk: Persevere In the True Light <+>
---
A place to find tools and resources to remain mindful and present in everyday life. I share my life journey along with the things I have learned to face anxiety, worries and frustrations. I also give tips and advice on how to remain in the present "NOW" of life instead of dwelling on the past or worrying about the future. All the way I am reminding myself of my tools and sharing my need to practice these tools daily.
---
Sharing the truth of God's Word with others.
---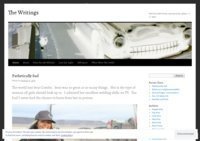 The life of the Messiah, documented.
---
---
Arrows of Revival is a podcast series hosted by Bishop Omaudi Reid aka Bishop "Ball-of-Fire" and Pastor Guerline Reid aka "GateBreaker". One Word - One Prophetic Utterance - One Teaching can drastically change your life and ministry. The series includes discussions and teachings on the people of the revival, and the characteristics of the last days world revival prophesied in the Bible. God is shaping and polishing you as arrows that will hit the bullseye of Revival because one life focused on God and His kingdom can change a generation and usher in revival.
---
Sharing the beauty of Islam.My Travel Muses as an artist.My Love for Rumi Quotes and life in general.S.Seema.Z
---
The oak tree is in the acorn. Looking at this small, beautiful rounded shape, no one would guess it could become an oak tree. Of course, by itself it would not develop. It needs the right conditions. In the same way, humans are called to become what our ancestors and even ourselves cannot see. But to develop all our potentialities, to evolve, some conditions are needed. These must be enhanced in the same way we surround the seed of nutrients, water, earth and light, putting it in contact with and allowing it to be a part of a living whole.This living whole is found in nature. The system behind nature has been described by all great tradition and can be found in the structure of our brain. The LIFE biosystem or Isis Code deciphers it. Book:Isis Code by Ariane Page
---
---
---
Simply, meditation for beginners
---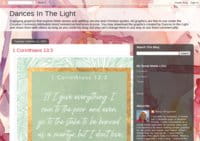 A Christian blog offering free social media graphics to church communicators as well as a short devotional message related to the graphic.
---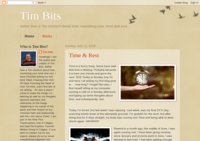 I am an aspiring writer seeking opportunities to expand my abilities that hopes to one day get published. If you wish to cintact me about any writing opportunities,feel free to contact me by emailing ofwolfandman01@gmail.com
I currently write weekly devotionals inspiring the body of Christ through Got To Be There Ministries International.
---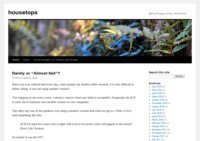 ---
GRACEforUs.Net was launched to provide a forum for those who are interested in knowing the truth about God's Word.
---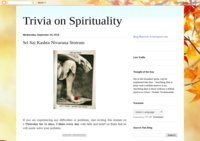 ---
This book is an inspiring manual about how to manage the trials of life with grace, courage and spiritual growth. If you want to know how to maintain your Christian walk while struggling through life, this is the book! If you want to stay spiritually alert and aware as a Christian, read my blog.
---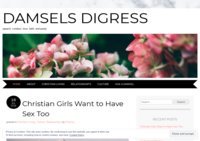 It's no secret that most women like to talk. And what's wrong with that? Life as a Christian can get complicated, and sometimes, you just have to talk stuff out. Or digress, as we call it.
Whether it's mulling over the church's aversion to a healthy discussion of sex, detailing how culture has corrupted the biblical meaning of judgment, giving advice on how to talk to a grieving friend, or just listing our favorite fictional couples, Damsels Digress has been an online forum where young Christian women express themselves since 2014.
We strive for honesty, because if we're never honest about where we are then we'll never understand what we must do to grow.
We hope our digressions will challenge both you and us to live a life dedicated to becoming more like Christ in our speech, conduct, love, faith and purity.
To God be the glory.
---
---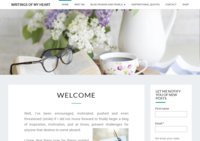 Inspirational and motivational reflections from Dr. Robin Eubanks
---
---
---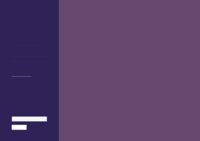 Mindfulness, Stoicism, self improvement, self awareness, self care, meditation
---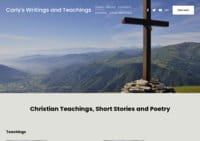 A Christian blog that features sermons, a short story and some poetry to inspire. :)
---
Godsy Girl is a list of devotionals to encouraged today's Christian woman. A Godsy Girl can be any age, nationality or ethnicity. The only qualification is that she love God and want to grow and mature into the woman He wants her to become!
---