Natural Living, Symbolism & Spirituality in a Modern World… Bringing Meditation, Metaphysics & Magick into Everyday.
All Natural Spirit was inspired by Nature, the concepts surrounding Symbolism and the desire for Spirituality. The aim of my blog and my store is the cultivation and expression of the Soul through DIY stress management ideas and tools derived from Meditation, Metaphysics and Magick.
---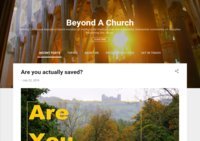 Moving Christians beyond a church mindset of institutional tradition and into a powerful, interactive community of disciples becoming like Jesus.
---
Proponent of sensible thinking, providing a healthy dose of thought-provoking thinking for people of all walks of life.
---
about the christian faith, the Bible and how the Bible and Jesus' teachings relate to everyday life
---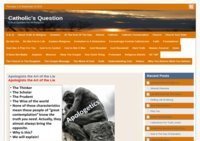 ---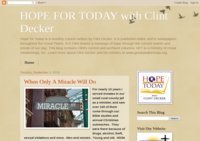 ---
---
---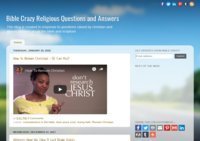 ---
---
---
Spiritual Psychic Intuititive Tarot Readings along with Positive Inspirational Quotes and Numerology.
---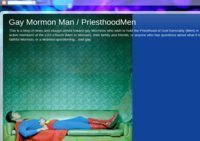 A gay mormon tries to live his life following LDS beliefs using humor and brains and a knack for writing.
---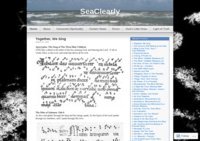 ---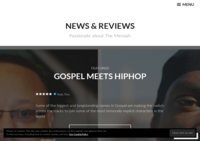 ---
---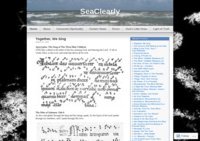 A Christian Blog: Stand: Faith Can Move Mountains - Speak: Truth to Power -
Walk: Persevere In the True Light <+>
---
Arrows of Revival is a podcast series hosted by Bishop Omaudi Reid aka Bishop "Ball-of-Fire" and Pastor Guerline Reid aka "GateBreaker". One Word - One Prophetic Utterance - One Teaching can drastically change your life and ministry. The series includes discussions and teachings on the people of the revival, and the characteristics of the last days world revival prophesied in the Bible. God is shaping and polishing you as arrows that will hit the bullseye of Revival because one life focused on God and His kingdom can change a generation and usher in revival.
---
The legacy we have to pass on doesn't have to be the one passed on to us... We can create a deliberate legacy... one of joy, one of laughter and hugs, and one where memories were worth saving.
---
Sharing the truth of God's Word with others.
---
---
---
A place to find tools and resources to remain mindful and present in everyday life. I share my life journey along with the things I have learned to face anxiety, worries and frustrations. I also give tips and advice on how to remain in the present "NOW" of life instead of dwelling on the past or worrying about the future. All the way I am reminding myself of my tools and sharing my need to practice these tools daily.
---
Sharing the beauty of Islam.My Travel Muses as an artist.My Love for Rumi Quotes and life in general.S.Seema.Z
---
---
Flowerchild777 is a website that promotes unity, unconditional love, healing, and so much more. It addresses unconventional topics that many are afraid to discuss. It is a site mainly for freethinkers and free spirits.
---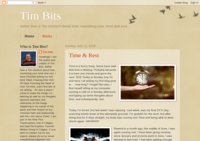 I am an aspiring writer seeking opportunities to expand my abilities that hopes to one day get published. If you wish to cintact me about any writing opportunities,feel free to contact me by emailing ofwolfandman01@gmail.com
I currently write weekly devotionals inspiring the body of Christ through Got To Be There Ministries International.
---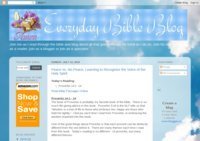 ---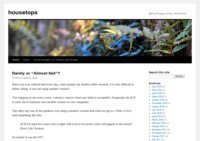 ---
The oak tree is in the acorn. Looking at this small, beautiful rounded shape, no one would guess it could become an oak tree. Of course, by itself it would not develop. It needs the right conditions. In the same way, humans are called to become what our ancestors and even ourselves cannot see. But to develop all our potentialities, to evolve, some conditions are needed. These must be enhanced in the same way we surround the seed of nutrients, water, earth and light, putting it in contact with and allowing it to be a part of a living whole.This living whole is found in nature. The system behind nature has been described by all great tradition and can be found in the structure of our brain. The LIFE biosystem or Isis Code deciphers it. Book:Isis Code by Ariane Page
---