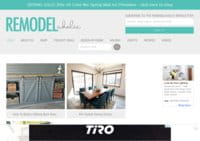 This family blog features projects of all shapes and sizes: building furniture, gardening, kids' crafts, DIY décor, recipes, product recommendations, and more. The posts prioritize affordability and eco-friendliness, with lots of ideas for reusing and remodeling materials.
---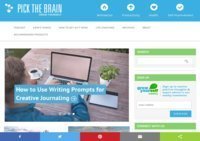 Pick the brain is a blog devoted to self-improvement. If you're struggling to find motivation or are looking to be proactive about your physical and mental health, this is a great site for guidance.
---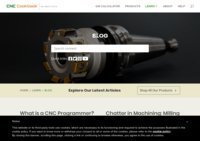 CNC Cookbook is committed to helping businesses create a system that can effectively operate their factory tools and machinery. The blog is created to help everyone improve their knowledge of Computer Numerical Control, regardless of their skill level.
---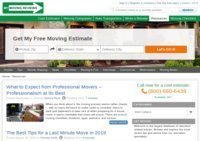 A daily relocation blog with moving tips, printable checklists and complete guides. As My Moving Reviews is the place for reviews of moving companies, you will find complete information on how to select the best mover.
---
Content focusing on survival skills, prepping for natural or manmade disasters, bushcraft skills, and emergency preparedness. Includes product reviews, free books, infographics and more.
---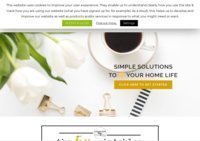 UK based blog on all aspects of getting organised. How to be organised for the home and in life in general. Get started today!
---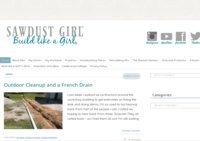 Renovation, remodeling, cabinet making, workshop projects and a bit of woodworking.
---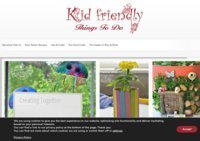 Melissa, owner of Kid Friendly Things to Do, is a mom who loves helping her fellow parents come up with fun and exciting ideas and projects for their little rugrats. Apart from the activities, you'll also find some good and healthy recipes your kids will love to munch on.
---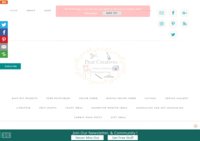 ---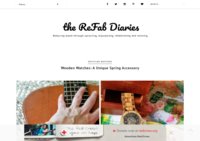 The ReFab Diaries is a great resource to help you reduce waste through upcycling, repurposing and refashioning. If you have stuff in your home that you plan to throw away, wait a bit and read some of this blog's tips to help get ideas for your next DIY project.
---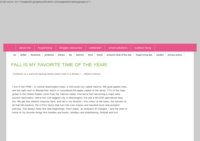 Find useful and helpful DIY projects for your kids' party and school projects, and some ways you can earn from home by working online.
---
Visit this blog if you are an aspiring writer aiming to improve how you weave your words in different types of writing. You'll find over 1500 helpful pieces of information from top-notch contributors.
---
Learn how to speak in front of a crowd and connect with your audience. Check out our skills training courses.
---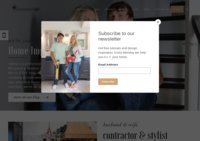 We are a husband and wife owned remodeling and styling team. For over five years, we've have been tearing houses apart and creating new dream spaces, not only for our clients but ourselves. construction2style started off as a DIY blog and now we're a full service interior residential design and remodeling team. Whether you want to DIY with our tutorials or hire our team to completely do it for you, we want to be your home improvement resource.
---
Strengthen your faith in God with Your Success Inspirer. Feed your soul with daily bible verses, inspirational stories, love poems, quotes, and more.
---
Dreaming of becoming a locksmith? This blog can help you jumpstart your career.
---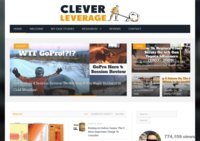 Lifestyle blog, covering health, wealth, and online business by Matt Justice. Full time YouTuber, blogger, and ATV enthusiast on the side.
---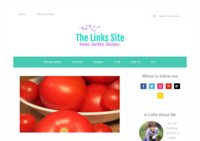 Create sumptuous desserts your kids will love by checking out numerous recipes from The Link Site. The blog shares tips about gardening, DIY crafts, and more.
---
event planning and management blog for people interested in organising better events: event juice blog
---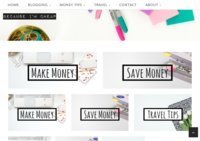 Jenn Miller shares tips on how you can maximize your income and get more bang for your bucks when you're shopping or traveling.
---
---
Discount Garage Doors Inc (DGD) is a family-owned business that was founded in 1988. The blog offers tips on how you can keep your garage doors working perfectly to avoid unwanted accidents as well as decorating ideas for special events.
---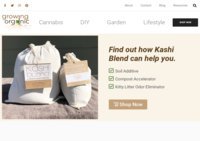 Taking on a whole world organics approach to all areas of life. Follow along as we discover what it takes to truly live in the most natural and organic way, even through the noisy chatter of modern day living.
---
life hacks for living well - ideas, tips, and tricks on living well, saving money, staying productive, and getting motivated.
---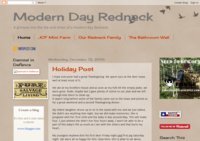 A glimpse into the life of a modern day redneck and sustainable living.
---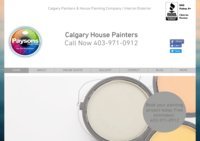 Payson Painting is a great resource to find home painting ideas, inspiration and DIY projects. Get the best color palette that will perfectly accentuate your home's interior and exterior.
---
The blog aims to uplift the spirits of women who are struggling with their personal growth and development. Find inspiration when you think you're at your lowest.
---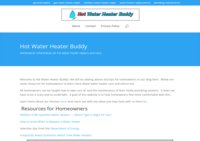 We offer resources for homeowners to learn more about hot water heater care, maintenance, and safety.
---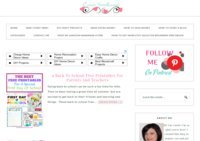 Cassie Smallwood shares DIY projects to help you earn money from home. Learn how to start your own Etsy and Amazon stores with well-thought-out tips.
---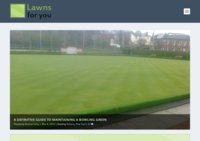 Learn how you can achieve a well-maintained garden by following Lawns For You. A father-and-son team, Duncan and Colin Gray, help homeowners improve their garden.
---