Find out how to get the best psychic reading, discover sacred sites, read articles by the well known Philip Coppens and learn about ancient spiritual and archaeological discoveries.
---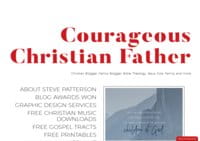 A Christian Blog, family blog
---
Religious belief is a destructive force that causes far more harm than good. Atheist Revolution is a blog dedicated to breaking free from irrational belief and opposing Christian extremism. Topics include atheism, skepticism, secularism, and freethought.
---
The Watchman's Post
---
---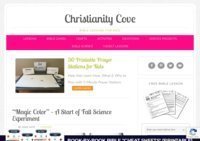 Sunday School Lessons at Christianity Cove
---
---
---
What you can expect at Counting My Blessings
Motivation/Transformation . . . motivation to make changes toward the blessing of a closer walk with God.
Appreciation / Satisfaction . . . guidance to an understanding that greater appreciation leads to greater satisfaction and therefore happiness
Illustration / Intersection . . . the sharing of good news stories of faith intersecting with life
Inspiration / Affirmation . . . reminders of just how much God really loves them.
Devotion / Adoration . . . the joy and blessings of living for God's glory.
---
---
An open dialogue with souls sharing reader inquiries on modern shamanism, animism, and the every day paranormal.
---
---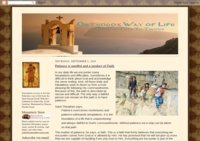 How to live a spiritual life in a busy world. Growing spiritually to gain union with God.
---
Psychics 4 Today teaches people how to avoid psychic scams and how to find the best psychic reader.
---
---
---
---
---
prayer, spirituality, Catholic
---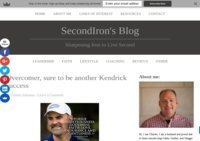 SecondIron's Blog is born from one man's desire to provide faith-guided leadership for both men and women. Drawing from years of experience, he intends to 'sharpen iron with iron' by providing insights on how things could have been done differently from when he did them for his first time. Charles Johnston was a foster child who wasted more than 20 years of his time drifting through life. Discover how he's gained purpose and clarity and how 'living second' has enriched his life. Aside from leadership and faith articles, also find some local event updates as well as music and book reviews.
---
---
---
Blog about Christian Life Coaching issues, Wellness issues, Habit Change, Weight Loss, Fitness, Sleeping Habits, Spiritual Habits, Spending Habits
---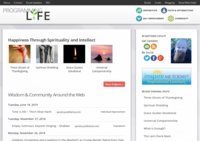 ---
---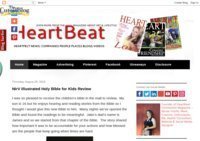 ---
---
---
News, Views and Information From The Psychic Access Community. All blogs are submitted by current psychics at PsychicAccess.com
---
---