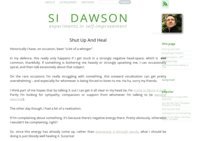 Si Dawson aspires to help people rediscover themselves and achieve happiness, wealth and success. He addresses many interesting subjects related to communication, health, healing and relationships.
---
Teach your child how to avoid bullying by checking out Cool Kind Kid's recommended books and fun social skill programs. These books will help your child build a stronger character as he or she grows up.
---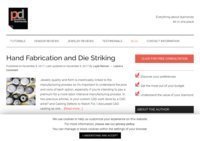 Prosumer Diamonds is a consumer's guide owned by Vincent Chan, a renowned diamond educator. Save money when buying your jewelry by reading his guidelines. He can also help you find the best piece that will accentuate your beauty and personality.
---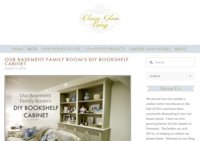 Comfort and luxury can both be achieved by following some DIY home decor projects from Classy Glam Living. Why spend thousands if you can simply do your interior design in more affordable ways?
---
Seek inspiration when you think you're at your lowest by reading Thoughts. Stories. Life. This blog is owned by Sarah Centrella who aims to uplift the spirits of women who are struggling with their personal growth and development.
---
Cook sumptuous meals that your entire family will enjoy by checking out Sam's Place. His recipes for soups, appetizers and main courses are made of fresh ingredients to bring out the best flavors and aromas.
---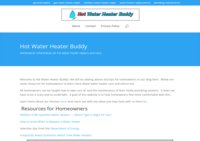 We offer resources for homeowners to learn more about hot water heater care, maintenance, and safety.
---
Robbie Lowdown0 is a recognized Christian speaker who shares his insights and perspectives through his blog, podcast and Youtube channel. If you are looking for how-to guidelines and reviews, you have to bookmark this blog.
---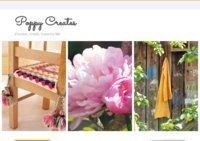 If you are passionate about crochet and DIY home projects, Poppy Creates is a great resource. Her instagrammable photos will really entice you to start crocheting home decors immediately.
---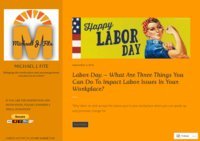 Uplift your spirit and find inspiration with Michael J. Fite's blog. His articles are focused on developing and empowering one's confidence and self-love.
---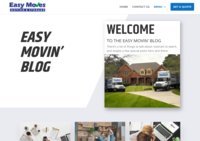 Make relocating less stressful by checking out some tips, hacks and organization ideas from Easy Moves. This moving company provides detailed guidelines to make packing simple and manageable.
---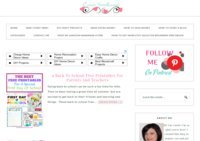 Cassie Smallwood shares DIY projects to help you earn money from home. She can also help you to start your own Etsy and Amazon stores with her well-thought-out tips.
---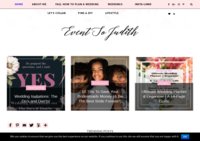 Judith is a digital wedding planner who shares her tips on how you can plan your special day so that your guests will surely remember it for years to come. From DIY decors to sumptuous meals, you will surely find loads of useful tips here.
---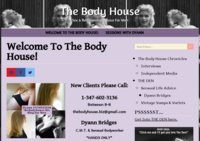 This site is geared toward men who want to understand and relate to women better. The Body House is your internet Man Cave from a woman's perspective.
---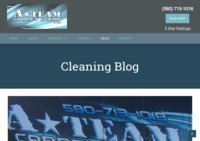 Get rid of unwanted grime and bacteria on your carpet by learning about effective and proven ways shared by A Team Carpet Clean's expert cleaners.
---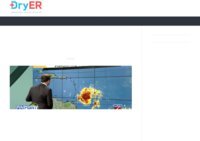 DryER's expert home repair contractors will help you start your remodeling projects with wonderful ideas and inspirations to help you achieve a look that matches your personality and preferences.
---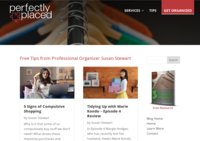 When you have too much stuff, the clutter not only fills up your home, it fills up your life and keeps you from the things you love. Maybe you have tried tidying up on your own, but it hasn't worked.
Perfectly Placed Professional Organization and Design offers tips for decluttering, organizing, and maintaining a calm home environment.
---
Breakfast with Tiffany is an online journal where Tiffany Hills shares her passion for cooking and DIY home improvements.
---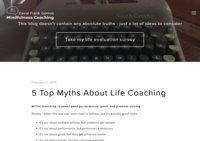 Feel contentment and happiness by strengthening your patterns, habits and reactions with the guidance of David Frank Gomes. He is a co-Active Model of Life Coaching from the Coaches Training Institute in California.
---
I'm a health and lifestyle researcher, and a determined shopper. I need to know everything and make it all look nice!
---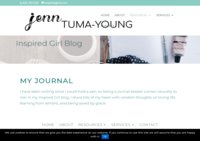 Be a seasoned writer and publish your book with the help of Inspiration Junkie. This indie publishing company was founded by Jenn Tuma-Young.
---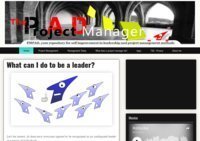 Thomas has a bachelo'sr degree in mechanical engineering and is certified by the IPMA (International Project Management Association) as a senior project manager. Read his blog if you want to nurture your skills in the industry so you can handle projects seamlessly.
---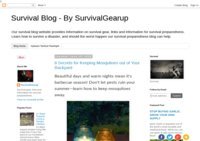 Survival Blog - By SurvivalGearup is a great place to read handy advice on how you can survive in the wilderness. It also has recommendations on how to protect your family from deadly diseases.
---
Sample Business Plan provides a step by step guide on how to write a business plan with examples. There is also a business blog that focuses on business related concepts to help our readers gain a better understanding of these concepts and how they apply to business.
---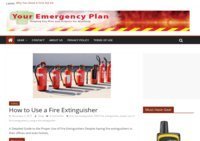 Don't be scared, be prepared. A mother's journey in preparing for the worst.
---
Improve your mind, your intentions and your results. Get the mind tips you need to know with training and much more for a fulfilling life
---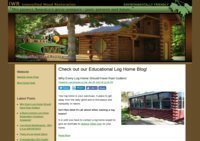 If you have a log home, learn ways to keep it in its best shape with the help of this blog. Here you will find tips about maintenance and restoration procedures that truly work.
---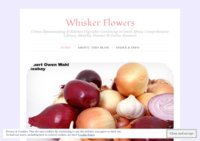 Urban Homesteading & Kitchen Vegetable Gardening in South Africa: Mischief & Mayhem with Cats & Chickens
---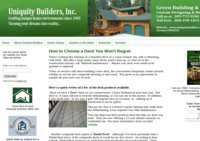 Uniquity Builders, Inc. is a family-owned and operated construction company. Read their blog where they discuss effective remodeling and redesigning tips to help you achieve the look that you want for your home.
---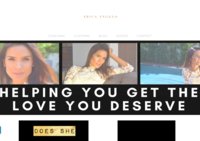 Arica Angelo shares relationship tips with men who are struggling to get the attention of the person they want to be with. Read and learn how to sexually and emotionally satisfy your woman.
.
---