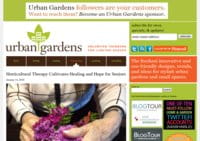 Robin Plaskoff Horton is Editor-in-Chief of the award-winning and Webby-nominated Urban Gardens, the eclectic webzine about design, sustainable living, and garden tourism.
---
---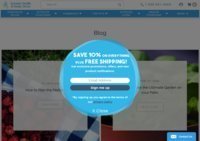 We discuss all things to do with interior/exterior design, gardening, relaxation techniques, and healthy habits.
---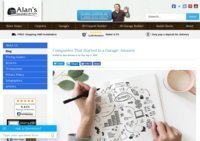 ---
---
For the latest news on all that is hot in the gardening design world, a visit to Andy Sturgeon's blog is a must. Find out all about Andy's latest projects, which showcase his visionary design skills and gardening expertise. Blending strong designs with natural materials, along with innovative planting, Andy's projects are a joy to follow. If you love gardening, you'll love this blog.
---
Interior design blog based in the UK.
---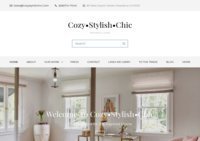 ---
---
---
---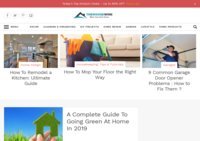 Browse beautiful home design ideas, useful how-to articles and easy-to-follow recipes to help you make your best home. Our expert advice makes creating the home you've always wanted easy and fun.
---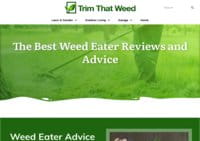 Get the latest information on your home and garden at Trimthatweed.com
---
---
---
---
This blog is a daily source dedicated to design, architecture, interior decorating and anything related to area rugs.
---
Wabisabi Green
---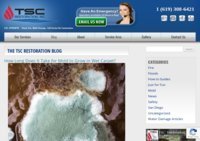 ---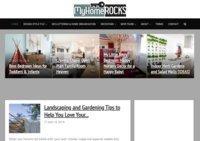 My Home Rocks isn't about musicians who throw their telly from their window, it's the place of stunning interiors, inspiring architecture and fabulous accessories. I hope you will find inspiration in these pages and discover new ways of applying amazing style to your home, just as I am along the way. It doesn't matter what type of home you own or how big or small your space is, you have the power to make every millimeter rock!
---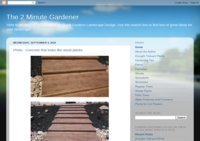 ---
---
---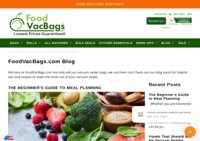 FoodVacBags® is a top seller of vacuum sealer bags and rolls that can be used with ALL tabletop vacuum sealers. They are commercial-grade, BPA-free, and work in all vacuum sealers. They are also 60% less expensive than Foodsaver® brand bags!! Don't miss the opportunity to save money with FoodVacBags.
---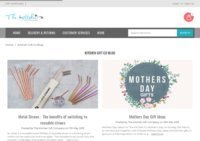 Kitchen Gift Co Blog Sharing Unique Kitchen Gifts, Gadgets & Recipes that you'll love to cook, try and share.
---
2284 N Glassell St Unit G, Orange, CA 92865, USA
The Orange County Plumbers at Do It Right Plumbers Inc. have more than 10 years of experience in serving Santa Ana, Costa Mesa, Tustin, and surrounding Orange County areas with a wide range of plumbing solutions at competitive prices. Customers who hire the services of Do It Right Plumbers Inc. can trust that the job will be done with cutting-edge technologies to ensure that the plumbing solution is built to last.Plumbing problems are never convenient. If you have a plumbing problem or issue, you will need to work with a local plumbing company you can trust. The Orange county plumbing experts at Do It Right Plumbers has offered residential and commercial customers throughout Orange, Tustin, Anaheim, Costa Mesa, Brea, Laguna Beach, Newport Beach, Huntington Beach, Santa Ana, and the surrounding Orange County areas with high-quality service for years. Our services are environmentally friendly and our staff tries to make each customer interaction a positive and enjoyable experience. Having a plumbing problem is no fun and we do our best to make it as painless as possible. We offer affordable rates and flexible financing. To schedule a service, call (949) 829-4880 today.
---
---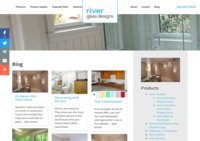 A blog about glass products including frameless glass shower doors, glass countertops, walls, shelves and mirrors.
---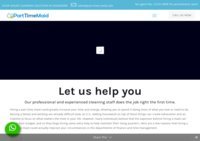 Part Time Maid Singapore is the #1 part time maid and cleaning company in Singapore. We are licensed NEA cleaning company. Specialising in all types of part time maid, spring cleaning, house cleaning and office cleaning services.
---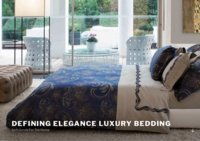 DefiningElegance.com blog strives to locate luxurious bedding and other decor items for the home. We discuss the latest designs from manufacturers to help them do it yourself designer bless their home with a beautiful presentation.
---